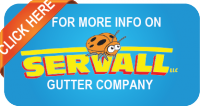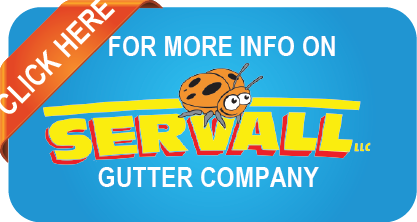 Clarksville, TN – West Creek Middle School trailed Rossview Middle School from the opening tip of the consolation game of the Area 1-AAA Boys Basketball Tournament, Thursday, January 29th at Kenwood High School, but rallied by scored 13 points in the final 2:23 to post a 36-32 come-from-behind victory.
Down 26-23, with 3:02 left in the game, Montre Boddie knocked down a three for West Creek Middle to spark an 8-0 run over a span of 34 seconds to give the Coyotes their first lead of the game, 31-26 with 1:49 left.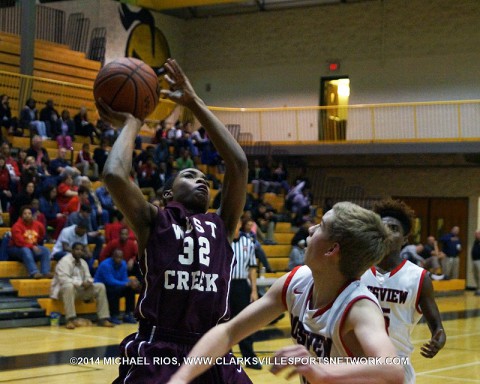 Boddie would score 11 points for West Creek Middle.
A free throw by Kariem Montague ended the run, followed by a three-point play from Max Leineweber allowed Rossview Middle to cut the West Creek Middle lead back to just one point, 31-30 with 57.2 seconds left.
But that would be as close as the Hawks would get, with Jaylon Negron hitting three of four free throw attempts to give West Creek a four-point advantage, 34-30 with 30.8 seconds left.
Leineweber would hit two free throws with 19.1 seconds to make it a two-point game, but the Coyotes would salt the game away Zion McClure and Boddie hitting one-of-two free throw attempts in the final 16.2 seconds for the 36-32 final.
In the first half, both teams struggled early-on to put points on the board; with Rossview Middle holding a slim 5-4 advantage after the first six minutes of play.
But the Hawks would get their offense going in the second period by scoring the first eight points of the quarter – including five straight by Thomas Galliday – to build a 13-4 advantage, with 3:28 left before intermission.
Javeon Edwards, who led the Coyotes with 15 points, scored the only points of the quarter for West Creek Middle to make it 13-6; but Rossview Middle closed out the first half by scoring the final four points to take a 17-6 advantage into intermission.
The second half would see Rossview Middle push it lead out to 12 points after a bucket by Matthew Bowman, with 4:59 left in the period, but the rest of the quarter belonged to the Coyotes.
Edwards would score five points to spark a 12-2 run by West Creek Middle over the final 4:46 of the third quarter to cut the Rossview Middle lead down to just three points, 22-19, heading into the fourth quarter.
Both teams will advance to the regional tournament on Saturday, January 31st, but they will have to go on the road, with West Creek Middle facing the runner-up of the Area 2-AAA Tournament and Rossview Middle squaring off against their tournament champion.
Game times and opponents won't be known until January 30th.
Box Score
West Creek Middle 36, Rossview Middle 32
| | | | | | |
| --- | --- | --- | --- | --- | --- |
| | 1 | 2 | 3 | 4 | Final |
| West Creek Middle | 4 | 2 | 13 | 17 | 36 |
| Rossview Middle | 5 | 12 | 5 | 10 | 32 |
West Creek Middle
Javeon Edwards 15, Montre Boddie 11, Jaylon Negron 3, Chris Parsons 3, Zion McClure 1, Jachai Walker 3.Team totals 11 12-20 36.
Rossview Middle
Ryan Martin 8, Max Leineweber 9, A.J. Reese 2, Kariem Montague 1, Matthew Bowman 2, Thomas Galliday 7, Bren Glenn 3. Team totals 12 5-8 32.
3-point field goals: West Creek Middle 2 (Montre Boddie 1, Chris Parsons 1), Rossview Middle 3 (Martin 2, Glenn 1).