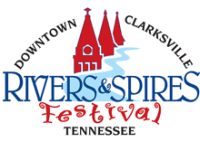 Clarksville, TN – Rivers and Spires officials are excited to announce country act Love and Theft will headline this year's festival. The duo with their latest chart – climbing single, "Whiskey On My Breath" is set to perform at 9:00pm Friday, April 17th, at the public square stage.
Love and Theft, comprised of Stephen Barker Liles and Eric Gunderson, have three widely acclaimed albums and numerous hits. This year they received their third consecutive Vocal Duo Of The Year nomination at the CMA Awards.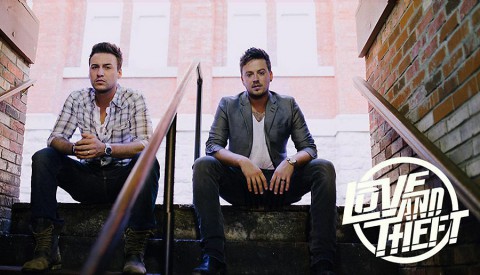 It is quite the partnership, with both sides' equally assuming roles as lead vocalist, lead guitarist, and songwriter. Love and Theft broke onto the music scene in 2009 with hit Runaway.
That same year they released their World Wide Open album, and in 2012 the duo put out their self-titled album, Love and Theft, which yielded their Number 1 hit, "Angel Eyes". The duo comes to Clarksville on the heels of their third album, Whiskey On My Breath, released in February of this year.
"Rivers and Spires Festival is excited to announce that Love and Theft will be preforming at Public Square stage this year. Now in its 13th year, the Festival has always delivered and continues to bring a variety of free entertainment to downtown Clarksville. We encourage people to check our website, as we are adding to the entertainment lineup daily." said Theresa Harrington, Executive Director CVB & Vice President EDC
About the Rivers and Spires Festival
The 13th annual Rivers and Spires Festival will be held April 16th-18th, 2015 in Historic Downtown Clarksville. This event has five stages of entertainment with over 100 entertainers performing all three days. From children's activities, arts & crafts, car shows, military exhibits, shopping and so much more, this is truly an event for the whole family. Admission to the Festival is free including all concerts and many games and activities.
Become a fan on Facebook, follow us on Twitter and visit us at riversandspires.com
About Love and Theft
ACM/CMA/CMT-nominated country duo, Love and Theft. Nominated for Vocal Duo of The Year for the third consecutive year at the 2014 CMA awards, and in February they released their boundary-pushing new album, "Whiskey On My Breath."
Having already established themselves as one of country's hottest young acts with such memorable hits as the no.1 country smash "Angel Eyes" and the Top 10 hit "Runaway," and their widely acclaimed albums "World Wide Open" and "Love and Theft," Stephen Barker-Liles and Eric Gunderson – the singer-songwriter-guitarists-front men of Love and Theft – set out to make an album of meaningful songs and honest performances for their third record.
Although several of the songs on the album are a departure in many respects, "Whiskey On My Breath" won't come as that much of a surprise to Love and Theft's longtime fans, who'll recognize the commitment to high-energy performances and emotionally forthright song craft that's been the foundation of Love and Theft's music from the start.