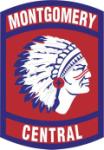 Clarksville, TN – Montgomery Central High School Senior Molly Brewer was all smiles Friday, March 20th as she signed her intent to attend Bethel University in McKenzie, TN in front of family and friends at Clarksville High School.
Although she is a student at Montgomery Central, Brewer is a standout competitor in shooting sports at Clarksville High. She will continue to compete in shooting sports as a Bethel Lady Wildcat under head coach Thomas "Bub" Edwards.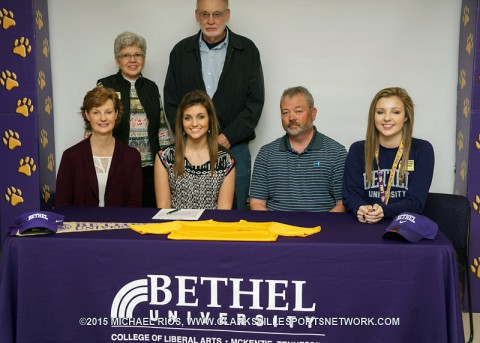 "She is excellent in her school work, which is very important," coach Edwards said. "Great nature, that is important to me. Thirdly, of course, her shooting ability and she is extremely good."
Edwards has coached the shooting sports at Bethel for four years. He said Brewer will be a great addition to his team.
"She is shooting a sport we are in dire need of right now at Bethel, skeet," Edwards said. "She is a perfect fit and hopefully she will help us win the national championship next year."
Brewer said she plans to study nursing and because of their amazing nursing and shooting program, Bethel is a perfect fit for her.
"I am so excited for this," Brewer said. "I never thought I could make it to the collegiate level, in shooting spots especially. I was always a big softball girl before this. It is exciting to do something girls don't normally do in college. They are paying for me to do this, something I love and get an education. It's overwhelming."
"I am definitely getting a little sentimental about things. I am starting to realize this may be the last pep rally I go to, the last ball game I may go to. It's overwhelming, but it is also exciting to be starting the next chapter of my life."