Hears Restructured Remediation Success Story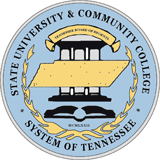 Cookeville, TN – Tennessee Board of Regents colleges are improving success rates for students who come to campus requiring remedial support.
Members of the Tennessee Board of Regents received the news during a report on academic initiatives at the Board's quarterly meeting on the campus of Tennessee Tech University today.
A pilot program involving almost 1,000 students that began at nine community colleges last year helped the colleges improve students' successful pass rate of the required freshman math course from about 10 percent to 62 percent overall, and in freshman writing from 30 percent to 74 percent.
The program, called co-requisite remediation, restructures the way colleges provide remedial support to students with ACT scores below 19 in Math or English.
Instead of requiring students to pay for and pass a non-credit remedial course before entering the required for-credit class, the colleges are embedding support systems directly into or wrapping them around for-credit courses and allowing students to stay on schedule and earn the credits they need from day one.
Similar programs will be implemented by all community colleges in the state this fall, and officials are hopeful for similar positive results on a larger scale.
In other action, the Board approved six new academic programs at the Tennessee Colleges of Applied Technology and new master's degree programs in Liberal Arts and Library Science at Middle Tennessee State University.
New TCAT programs include
Welding Technology at TCAT-Livingston
Medical Office Information Technology at TCAT-Morristown
Health Information Management at TCAT-Jackson
Digital Graphics Design at TCAT-Dickson (main and Clarksville campuses)
Mechatronics at TCAT-Dickson
Truck Driving at TCAT-Crossville
The Board also approved meeting minutes that included recommendations from the Finance and Business Operations Committee on a number of mandatory and incidental fee requests at community colleges and universities that will take effect this fall.
The Board also approved the chancellor's recommendation to appoint Stephen Milligan as the next director at the TCAT-Crump. Milligan holds a doctorate in education from Tennessee State University, an education specialist degree from Middle Tennessee State University, an MBA from the University of North Alabama, and a bachelor's degree in industrial hygiene from North Alabama.
He has served as assistant director at the TCAT-Pulaski since 2013 and was director of the Columbia State Community College Clifton campus from 1997-2013. Before moving to Tennessee, Milligan spent six years in various industry-related roles at Northwest Envirocon Inc. in Muscle Shoals, AL. He will assume the leadership role at the TCAT-Crump on April 1st.
The Board honored the service and dedication of former Board member and executive director of the Tennessee Higher Education Commission Richard Rhoda, who retired in December. It also approved a recommendation to name the faculty office building at Nashville State Community College in honor of Ellen Weed, a retired vice president of academic affairs who dedicated more than 30 years of leadership and service in various roles within the TBR System.
A number of policy revisions and other meeting minutes were approved during the meeting. A full agenda and meeting materials are available online at https://www.tbr.edu/board/march-2015-quarterly-board-meeting.
The Tennessee Board of Regents is among the nation's largest higher education systems, governing 46 post-secondary educational institutions. The TBR system includes six universities, 13 two-year colleges and 27 colleges of applied technology, providing programs across the state to more than 200,000 students.