Topic: Dickson Tn
Nashville, TN – The National Weather Service (NWS) reports that patchy dense fog is expected to form this morning across Clarksville-Montgomery County and Middle Tennessee. The fog will occur mainly near bodies of water and other mid state low lying fog prone development locations.
In locations experiencing dense fog, visibilities will be less than one quarter of a mile. Slow down, be sure to use your low-beam headlights, and give yourself extra time to reach your destination.
This fog should begin to burn off by 8:00am CT.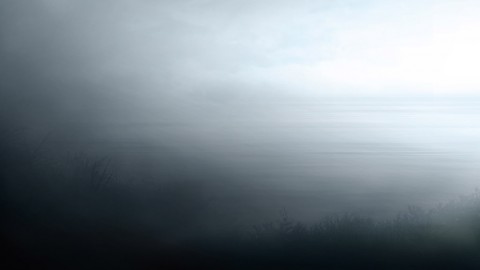 «Read the rest of this article»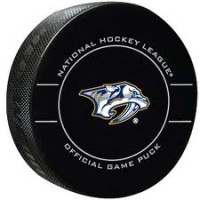 Nashville, TN – On Monday, June 1st, 2020 the Nashville Predators Foundation will join forces with the American Red Cross to host eight blood drives throughout Tennessee and Kentucky. Each drive will run from 12:00pm-7:00pm CT.
All presenting donors who make an appointment online will receive a Preds t-shirt and be entered to win a $100.00 gift card for Nashville Locker Room (one winner per location).
The American Red Cross now faces a severe blood shortage due to an unprecedented number of blood drive cancellations during the coronavirus pandemic, so any assistance in promoting this drive would be greatly appreciated.
«Read the rest of this article»

Clarksville, TN – When the coronavirus pandemic forced Austin Peay State University (APSU) Professor Leni Dyer to stay home in mid-March, she wanted to find a way to help during the crisis.
"My first instinct was how can I help, what can I do other than just sitting at home waiting for this to end?" Dyer said. "What can I do to help people?"
«Read the rest of this article»

Clarksville, TN – Late that night, while Austin Peay State University (APSU) freshman Madison Morgan finished her laundry, French President Emmanuel Macron announced the European Union was closing its borders.
Beginning the next day at noon, no one would be able to fly out of France's Charles De Gaulle Airport. Morgan watched Macron on her smartphone.
«Read the rest of this article»

Atlanta, GA – GPS Hospitality, an Atlanta-based franchisee, seeks 45 Pizza Hut drivers in the Nashville/Clarksville area for immediate hire. Interviews will be conducted via video chat.
Pizza Hut is also expediting its hiring and onboarding process to get delivery drivers on the road more rapidly, and ultimately to get customers their pizza quicker.
«Read the rest of this article»
Cancer Patients use more Blood than those fighting any other Disease
Nashville, TN – Patients fighting cancer need more blood than patients fighting any other disease, using nearly one-quarter of the nation's blood supply. That's why this February, the American Red Cross and the American Cancer Society have teamed up to encourage people across the country to Give Blood to Give Time, ensuring loved ones have the strength and support to battle cancer.
«Read the rest of this article»
Nashville, TN – The American Red Cross has extended its urgent call for donors of all blood types to give blood or platelets.
With influenza escalating across the country and preventing some donors from giving, and winter weather threatening to cancel blood drives, the Red Cross now has a critical shortage of type O blood and urgently needs donors to restock the shelves.
«Read the rest of this article»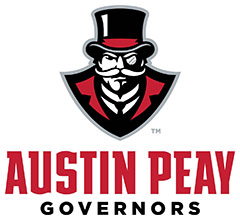 Clarksville, TN – Austin Peay State University (APSU) alumni Melton Self grew up in Alabama but certainly made his life—an impactful one—in Tennessee. But it almost didn't happen. In fact, Self twice almost stayed in his home state, but thoughts of the Alabama coal mines got the better of him and changed his mind.
Self was born in Dora, Alabama, and starred as a prep running back at Dora High School alongside Ben Fendley. Football coach Dave Aaron offered both scholarships. Fendley readily accepted to come north to Tennessee and Austin Peay State University. But Self still had a year of high school eligibility remaining at Dora but accepted his offer a year later (1947).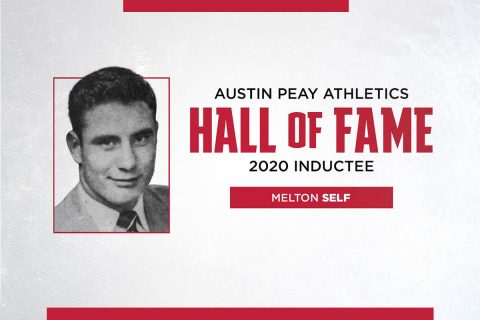 «Read the rest of this article»
Nashville, TN – The National Weather Service (NWS) has issued a flash flood watch for Clarksville-Montgomery County as well as a portion of Middle Tennessee.
At 1:18pm CT, Doppler radar was tracking strong thunderstorms along a line extending from 9 miles southeast of Clarksville to 10 miles north of Dickson. Movement was northeast at 45 mph.
Torrential rainfall is also occurring with these storms, and may lead to localized flooding. Do not drive your vehicle through flooded roadways.
«Read the rest of this article»
Nashville, TN – Between Thanksgiving and Christmas, more than 1 million units of blood could be transfused in the United States. Individuals are urged to give a lifesaving gift this holiday season by making an appointment to donate blood or platelets and help the American Red Cross ensure a sufficient supply is available for patients throughout the holiday season.
Those with type O blood are especially needed.
«Read the rest of this article»