TNDP sends out divisive fundraising solicitation a day after 20,000 come together to show unity in Charleston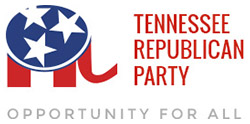 Nashville, TN – After learning the Tennessee Democratic Party released a fundraising solicitation centered on the tragic events in Charleston, South Carolina, Tennessee Republican Party Chairman Ryan Haynes released a stern rebuke of the TNDP's embarrassing action:
"Tennessee Democrats are seeking to raise money off of a tragedy. They're trying to profit from a horrific situation. That is inappropriate in every sense of the word. It's disrespectful to a community that is still living this horror. It is highly disrespectful to those who lost their lives last Wednesday night in Charleston.
"Americans of all colors from all over the nation are outraged by this act of hate and we mourn along with our fellow citizens in Charleston. That kind of unity doesn't happen enough in America. It is happening now.
"And yet, here are Tennessee Democrats pleaing for money with division a day after 20,000 individuals joined together in Charleston. The Tennessee Democratic Party has sunk to a new low. They routinely prove they are out-of-touch. Today, they showed they're out of line.
"The TNDP should immediately apologize for fundraising off of a tragedy and contribute all money raised from this callous solicitation to the Charleston Emanuel AME church."
Background
Last Wednesday night in Charleston, South Carolina, nine members of the Charleston Emanuel African Methodist Episcopal Church were slain by a gunman.
In response to the tragedy, 20,000 individuals joined together for a march in Charleston to rally support for the families of the victims and the Charleston AME church.
Last Friday, the TNGOP tweeted out to its followers to contribute directly to the church to help with funeral costs for the victims.
Sections
Politics
Topics
Charleston-S.C., Fundraising, Nashville TN, Ryan Haynes, Tennessee Democratic Party, Tennessee Republican Party, Tennessee Republican Party Chair