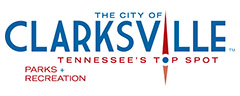 Clarksville, TN – The weekly Clarksville Parks and Recreation Department Recreation Report provides Clarksvillians with a glimpse at the activities and events that are available from the Parks and Recreation Department for them to enjoy together as a family.
This weeks highlights include: Indoor Aquatic Center opens, Clarksville Greenway Cleanup, Fun with Fido and Learn the fundamentals of archery.
Indoor Aquatic Center opens October 1st
The Indoor Aquatic Center, or IAC, located at 166 Cunningham Lane, opens its doors for the indoor season on Thursday, October 1st.
The Center is open Monday through Thursday from 6:30am to noon and 3:30pm to 8:00pm. Friday hours are 6:30am to noon and 3:30pm to 6:00pm. Saturday the Center is open from noon to 6:00pm and Sunday from 1:00pm to 6:00pm.
Pool passes are available year-round and can be purchased at our Main Office located at 102 Public Square or at the IAC. Daily Admission is also available for $3.00 on Mondays, Wednesdays and Fridays. Tuesdays you can get into the pool for only $1.00 and Thursdays are buy-one-get-one-free admission days. Weekend admission is $5.00. Wibit and Climbing Wall use is $2.00 everyday, excluding Wednesdays when these fun features are free to pool-goers!
For more information on programming at the facility and pool pass pricing, visit www.cityofclarksville.com/aquatics
Help the Clarksville Greenway stay beautiful!
Clarksvillians are encouraged to join in the beautification of one of the City's favorite walking trails. The City of Clarksville Parks and Recreation Department is hosting a cleanup at The Clarksville Greenway, located at the Pollard Road Trailhead, on Saturday, October 3rd from 8:00am to 10:00am.
Our trails need constant maintenance, but to make it more fun, we schedule volunteer maintenance days throughout the year to keep them in shape. We hope you can join us in helping our Clarksville Greenway stay beautiful!
Groups as well as individuals are welcome to participate. To pre-register for the Trail Cleanup, visit http://recpro.cityofclarksville.com
However, pre-registration is not necessary to participate in this opportunity, walk-ups are welcomed! Trash bags will be provided but participants may want to bring their own gloves.
Learn the fundamentals of Archery
Registration is now open for a new session of Burt-Cobb Community Center's youth archery program that kicks off October 5 and runs through October 26th. This introductory program teaches the basic fundamentals of the sport. Participants will learn basic shooting techniques, safety rules and different bow types.
Classes for youth archery are held on Mondays at 4:00pm and are open to youth ages 9-13. Cost is only $15.00 for the entire monthly session. Be sure to snag a spot before class begins!
All equipment will be provided. No outside equipment is allowed. Participants must wear closed toed shoes. Community center ID is required.
Fun with Fido to feature dog-friendly costume contests
Bring your 4-legged family members for a day of contests, prizes and more the final Fun with Fido event of the season on Saturday, October 3rd. This fun, free event will take place from 1:00pm to 4:00pm at King's Run Bark Park located at Liberty Park.
The event will kick-off at 1:00pm, followed by a small dog (under 30 pounds) costume contest at 2:00pm, and a large dog (30 pounds or more) costume contest at 3:00pm. Prizes will be awarded to the top 3 finalists! There is no cost to enter the costume contest. Register at the event.
All registrants must be present 15-minutes prior to contest start time. Come out and watch, even if your dog isn't competing!