Austin Peay vs. Trevecca
Monday, November 16th, 2015 | 7:00pm
Clarksville, TN | Dunn Center

Clarksville, TN – Austin Peay State University women's basketball team wraps up its season-opening three-game homestand when it hosts Division II Trevecca in a 7:00pm, Monday contest at the Dunn Center.
The Lady Govs have split the first two games of the homestand.
«Read the rest of this article»

Clarksville, TN – The Clarksville-Tiny Town Career Solutions center located at 2001 Needmore Road will be holding a job fair for Convergys from 11:00am until 2:00pm on Tuesday, November 17th, 2015.
Convergys seeks to fill 100 positions within customer service and sales positions in Clarksville. The starting pay rate is $9.50 per hour. «Read the rest of this article»
Austin Peay (0-1) vs. #15/#15 Indiana (1-0)
Monday, November 16th, 2015 | 6:00pm CT
Bloomington, IN | Assembly Hall

Bloomington, IN – Austin Peay State University head coach Dave Loos calls his 2015-16 Governors evolvement "a process."
The next phase of this process will unfold 6:00pm CT when the Govs face No. 15/15 Indiana in a second opening-round game of the Maui Jim Maui Invitational in fabled Assembly Hall.
«Read the rest of this article»

Nashville, TN – One of Tennessee's long-standing annual outdoors traditions begins Saturday, November 21st with the opening of the 2015-16 gun hunting season for deer. Deer gun season has the permanent opening date of the Saturday prior to Thanksgiving.
The biggest change for hunters in 2015-16 is the statewide bag limit for antlered deer is now two. The number includes those taken during the archery only, muzzleloader, and gun seasons. «Read the rest of this article»
New York City, NY – The safety of our fans, stadium personnel, and teams at all NFL games is our priority, and security at our games is robust. Our procedures have been certified and designated by the Department of Homeland Security since 2008 as effective anti-terrorism technology.
All NFL clubs use mandatory metal detector screening and multiple layers of perimeter security external to the stadium to safeguard fans and the stadium from explosive threats.
Following the events in Paris on Friday, we are closely monitoring events and have been in communication with the Department of Homeland Security and the FBI, which have informed us that there are no known threats against NFL stadiums.
«Read the rest of this article»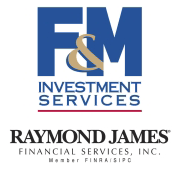 Clarksville, TN – The economic data calendar was relatively thin, leaving stock market investors to fret about a likely December rate hike from the Fed. A 25-basis-point increase in short-term interest rates should not have much of an impact on the economy, especially if the Fed follows up very gradually (as anticipated).
However, the financial markets see the initial tightening move as a big deal, so it is. Weak earnings results haven't helped, but most of the weakness is tied to the strong dollar and slower growth abroad.
«Read the rest of this article»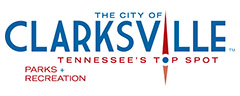 Clarksville, TN – The weekly Clarksville Parks and Recreation Department Recreation Report provides Clarksvillians with a glimpse at the activities and events that are available from the Parks and Recreation Department for them to enjoy together as a family.
This weeks highlights include: Christmas on the Cumberland Grand Opening Scheduled, Winter Gym, Christmas Parade Entries being sought and Indoor Aquatic Center to host event just for toddlers.

«Read the rest of this article»
Austin Peay Sports Information

Clarksville, TN – Junior center Tearra Banks scored 18 points off the bench to help David Midlick post his first win as Austin Peay State University women's basketball head coach with a 74-55 victory against Christian Brothers, Saturday night at the Dunn Center.
«Read the rest of this article»
American Heart Association Meeting Report
Orlando, FL – Just a few minutes of light activity for people who sit most of the day – a short stroll or some squats at your desk every thirty minutes – can lower blood pressure for people with Type 2 diabetes, according to research presented at the American Heart Association's Scientific Sessions 2015.
Researchers tracked blood pressure levels in 24 overweight and obese adults with Type 2 diabetes as they sat for eight hours. Participants either took 3-minute walking breaks averaging a speed about 2 miles per hour (mph) or did 3-minutes of simple resistance exercises every half-hour.
«Read the rest of this article»
Written by Kate Ramsayer, NASA Goddard Space Flight Center
and Carol Rasmussen, NASA's Earth Science News Team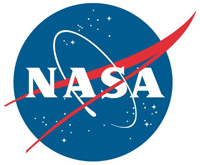 Washington, D.C. – Earth's oceans and land cover are doing us a favor. As people burn fossil fuels and clear forests, only half of the carbon dioxide released stays in the atmosphere, warming and altering Earth's climate. The other half is removed from the air by the planet's vegetation ecosystems and oceans.
As carbon dioxide levels in the atmosphere continue their rapid, human-made rise past levels not seen for hundreds of thousands of years, NASA scientists and others are confronted with an important question for the future of our planet: How long can this balancing act continue? And if forests, other vegetation and the ocean cannot continue to absorb as much or more of our carbon emissions, what does that mean for the pace of climate change in the coming century?
«Read the rest of this article»