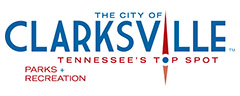 Clarksville, TN – The weekly Clarksville Parks and Recreation Department Recreation Report provides Clarksvillians with a glimpse at the activities and events that are available from the Parks and Recreation Department for them to enjoy together as a family.
This weeks highlights include: Christmas on the Cumberland Grand Opening Scheduled, Winter Gym, Christmas Parade Entries being sought and Indoor Aquatic Center to host event just for toddlers.

Christmas on the Cumberland Grand Opening Scheduled
Join the City of Clarksville as we celebrate Christmas on the Cumberland's 17th year with a grand opening ceremony, Tuesday, November 24th beginning at 5:30pm at the McGregor Park RiverWalk and Museum. The grand opening will feature the official lighting of the Cumberland by Clarksville Mayor Kim McMillan along with special guests.
Christmas on the Cumberland will be open nightly from 5:00pm to 10:00pm, Sunday through Thursday and 5:00pm to 11:00pm, Fridays and Saturdays through January 3rd, 2016.
Admission is free.
Winter Gym
Winter Gym Provides Community with Recreational Basketball Free Play
The Clarksville Parks and Recreation Department has partnered once again with the Clarksville-Montgomery County School System to provide an opportunity for recreational basketball free play, known as Winter Gym at Byrns-Darden Elementary, located at 609 E Street. The gymnasium is open Monday, Tuesday and Wednesday evenings from 6:00pm to 9:00pm through March 18th, 2016.
Program is open to all ages, although participants ages 13 and under must be accompanied by a responsible adult. Admission is free, and you can register on-site!
Christmas Parade Entries being sought
56th Annual Clarksville Lighted Christmas Parade
Be a part of a Clarksville tradition by participating in this year's annual Christmas parade, hosted by the City of Clarksville and Montgomery County Government. This night-time, lighted Christmas parade, is scheduled for Saturday, December 5th beginning at 5:00pm in Downtown Clarksville.
The Christmas parade is an event for local businesses, schools, and organizations to showcase their Christmas spirit by walking, preparing a float, or driving a fun vehicle all decked out in holiday cheer! This year's theme is "Songs of Christmas" and we encourage all participants to embrace the theme through music, dress, and décor. The deadline to enter is Thursday, December 3rd.
Apply online at www.cityofclarksville.com/parade
The cost to enter is $30 for all entries except churches and civic groups. All entries must also be accompanied by an unwrapped new toy, non-perishable food items, or grocery store gift cards valued at $25.00. Church and civic groups need only donate the donation valued at $25.00 for entry. All toys, non-perishable food items, and gift cards will be collected during parade check-in on December 5th, and will be distributed among local charities.
Awards will be presented to the first through third place winners in each division. Divisions include: Civic/Church, Business/Commercial, and City/County. Judging will be conducted at 3:30pm on the day of the parade. Winners will be acknowledged as they pass the judges stand on Public Square.
Indoor Aquatic Center to host event just for toddlers
Don't miss the next Toddler Splash Pool Party on Wednesday, December 2nd. This monthly event for children ages 5-years-old and younger, takes place on the first Wednesday of every month from 10:00am to 12:00pm at the Indoor Aquatic Center, located at 166 Cunningham Lane.
At Toddler Splash, children ages 1 to 5-years-old can enjoy activities each month such as, water games, crafts and other seasonal fun! Cost to attend is $3.00 per person, including adults. A parent or adult guardian must accompany toddlers in the water.
This event will allow youngsters to enjoy getting acquainted with the water or practicing previously learned water safety skills.