Topic: basketball
By Marsha Blackburn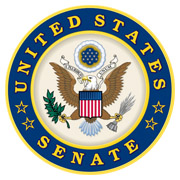 Washington, D.C. – If you tune into China Central Television (CCTV), you'll see forced prisoner confessions, government propaganda, and the NBA. That's right, basketball.
The NBA's recent return to CCTV reveals the league's continuing complacency about human rights abuses and raises tough questions for basketball fans and human rights activists alike. What did the NBA do to regain favor with China? Why would they want to support the Chinese Communist Party (CCP) in the first place?
«Read the rest of this article»
Clarksville, TN – Earlier this week before an enthusiastic home crowd at Centurion Gymnasium, the Lady Centurions defeated Dayspring Academy 75-20 to earn their fourth consecutive TNCAA Conference Championship.
In a game where every player contributed, Junior Caroline Watts led the team in scoring with 24, and Junior Alyssa Davis added 22. Both Watts and Davis had 4 steals a piece in the contest.
«Read the rest of this article»


Clarksville, Tn – Austin Peay State University basketball season ticket holders can now renew online for the upcoming 2019-20 season.
The athletics department sent renewal letters Wednesday to 2018-19 season ticket holders with information on the renewal process. Season ticket holders also will receive a customized email to their address on file with the athletics ticket office. Through this email, each season ticket holder will have the convenience of accessing their online account to renew and manage their tickets through their desktop computer or mobile device.
«Read the rest of this article»
Clarksville Parks and Recreation Department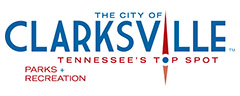 Clarksville, TN – Spring Break is near and Clarksville Parks and Recreation is offering a wide variety of fun activities for you to enjoy while school is out.
Some of the activities are: Tumbling Camp, Basketball Frenzy, and Spring Break Camp.
«Read the rest of this article»
APSU Sports Information

Clarksville, TN – Senior Averyl Ugba of the Austin Peay State University men's basketball team has been invited to compete in the inaugural 3x3U National Championship in San Antonio.
The first-of-its-kind event will bring seniors from around the nation to compete and will pit 32 four-man teams consisting of players from every Division I college basketball conference against each other in a three day, 3-on-3 tournament.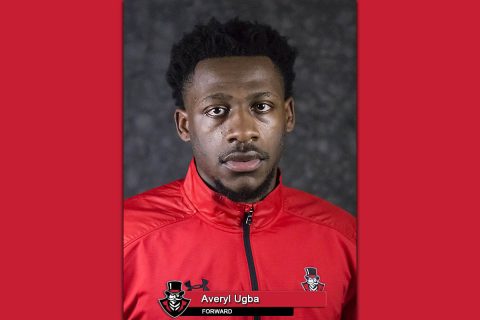 «Read the rest of this article»

Clarksville, TN – Visit Clarksville welcomed two major events this weekend that, combined, pumped over $3.2 million into the local economy.
The Tennessee Middle School Athletic Association (TMSAA) Track & Field State Championships brought some 2,520 visitors, including 600 athletes, who competed at Austin Peay State University's Fortera Stadium for top medals in discus throw, high jump, long jump, shot put along with multiple track events.
«Read the rest of this article»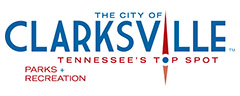 Clarksville, TN – Have you visited your local Recreation Centers lately? On Saturday, August 6th, we open our doors for you to come in and check us out for FREE.
Visitors are invited to take a facility tour; participate in fitness activities to include volleyball, basketball, and the silver fitness program; learn about upcoming events and register-to-win prizes. The first 40 visitors to each Center will receive a free gift bag!
«Read the rest of this article»
Tennessee Mourns Loss Of Iconic Coach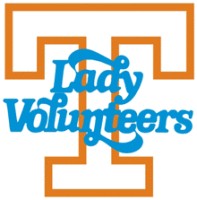 Knoxville, TN –  Legendary Tennessee Lady Vol basketball coach Pat Summitt, mentor and mother-figure to her players; a revered ambassador for her university and state; a trailblazer for women; and a role model for people all over the world passed away Tuesday, June 28th, in Knoxville at the age of 64.
Born Patricia Sue Head on June 14th, 1952 in Clarksville, Tennessee, Summitt arrived at the University of Tennessee for her first job as a 22-year-old physical education teacher and coach in 1974. As it turned out, the move to Knoxville would be the only one she'd make in her career. She leaves a legacy of greatness and grace that will never be forgotten.
«Read the rest of this article»

Clarksville, TN – The Dave Loos Basketball Camp will be held June 6th through June 9th, 2016 at the APSU Dunn Center. Registration is Monday, June 6th from 7:30am until 8:45am. Cost is $125.00.
The Dave Loos Basketball Camp is designed to provide campers the opportunity to improve basketball skills through the reaching of solid fundamentals, all while building character, spending quality time together, fostering relationships and bonding through the game of basketball.
«Read the rest of this article»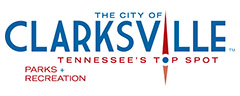 Clarksville, TN – The weekly Clarksville Parks and Recreation Department Recreation Report provides Clarksvillians with a glimpse at the activities and events that are available from the Parks and Recreation Department for them to enjoy together as a family.
This weeks highlights include: Enjoy a Day in the Park, 50 Plus Olympics, Sleep Under the Stars and Movies in the Park.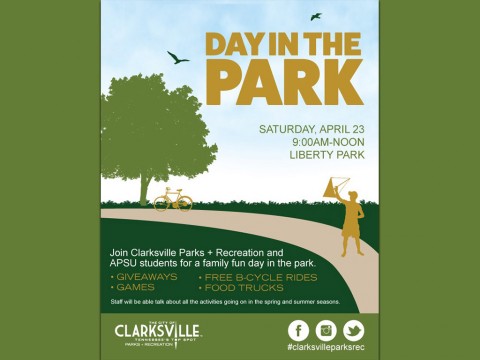 «Read the rest of this article»