UT Athletics Department
Kevin Punter Jr. nets game-high 27 points, Armani Moore surges in second half in loss to Bulldogs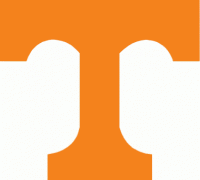 Indianapolis, IN – Kevin Punter Jr. scored 27 points and Armani Moore had 17, but Tennessee's second-half comeback came up short as the Vols fell to No. 18/21 Butler, 94-86, on Saturday at Hinkle Fieldhouse.

Tennessee (4-4) outshot the Bulldogs (8-1) from the field, hitting at a 49.2 percent clip to Butler's 46.8 percent shooting. Butler led by as much as 11 points in the second half, but strong all-around play from Moore and Punter's scoring kept UT in the game late.

Punter was 10-of-23 from the field and 3-of-10 from 3-point range. He scored 17 of his 27 points in the first half and his hot start led the Vols to a 25-15 lead over the first 10 minutes of the game before Butler seized the lead four minutes before halftime.

Moore scored 13 of his 17 points in the second half, added six rebounds and tied his career high with seven assists. Admiral Schofield had a career highs 16 points and seven rebounds in his first career start. Devon Baulkman added 13 points and five rebounds.

Kelan Martin paced Butler with 25 points and 11 rebounds, fueling the Bulldogs offense with a 5-of-8 performance from 3-point range. Roosevelt Jones had 21 points, 10 assists and seven rebounds in his battle with Moore in the paint.

Butler led 48-43 at the half. The Bulldogs scored on seven-straight possessions over a five-minute stretch late in the first half to climb back of a 10-point deficit. Butler controlled the glass in the first half, outrebounding the Vols 22-12.
Punter's 20-Point Game Streak
Kevin Punter Jr. has scored 20 or more points in each of the Vols' last five games. He is averaging 24.8 points and 3.8 assists over those five games while shooting 52.6 percent (41-of-78) in that stretch.
Schofield Starts
Coming off of a 12-point performance against Nebraska, freshman Admiral Schofield made the first start of his career. He was efficient from the field, going 6-of-7, and refused to quit, scoring off an offensive rebound 20 seconds while drawing a foul inside.
Largest Lead
Tennessee led by as much as 10 points in the first half. The Vols led 25-15 with 9:43 before halftime. A 3-pointer by Punter with 14:57 left in the first half sparked a 19-7 Vols run. Tennessee made five treys in the stretch with Punter and Phillips making two apiece.
Up Next
The Vols return to Thompson-Boling Arena on Wednesday, December 16th, hosting Florida Atlantic at 7:00pm ET (6:00pm CT) on SEC Network +/WatchESPN.
Sections
Sports
Topics
Admiral Schofield, Armani Moore, Bulldogs, Butler, Devon Baulkman, Florida Atlantic, Hinkle Fieldhouse, Indianapolis IN, Kelan Martin, Kevin Punter Jr., Roosevelt Jones, SEC Network, Tennessee, Thompson-Boling Arena, UT, UT Vols, Volunteers