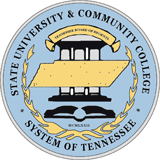 Nashville, TN – A new approach to remediation is dramatically increasing the number of students successfully completing their first college-level English and math courses at colleges and universities in the Tennessee Board of Regents system.
Known as a "co-requisite" approach, the new model places students in supplemental learning support classes while also enrolling them in their first credit-bearing courses. In a 2014 pilot program conducted at nine of the state's 13 community colleges, the system saw completion rates for college math jump from 12 percent to 61 percent, and from 31 to 64 percent for English.
«Read the rest of this article»
Nashville, TN – On October 11th, 2015, the Zoo was successful in hatching an eastern hellbender that was the result of an egg being artificially fertilized with cryopreserved sperm; an achievement that had only been successful once before in an internal fertilizing tiger salamander in 2014. Moreover, this hellbender is the first externally fertilizing salamander to be produced utilizing cryopreserved sperm.
"It's a pretty big deal for the conservation of this species and all amphibians," said McGinnity. "This accomplishment means we can collect and preserve milt (seminal fluid containing sperm) from wild populations without removing hellbenders from their environment. Cryopreserved sperm may remain viable for hundreds to thousands of years when kept at ultra-low temperatures with liquid nitrogen. "
«Read the rest of this article»
UT Athletics Department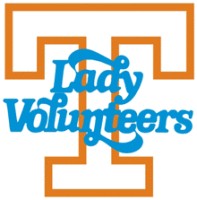 Knoxville, TN – Jaime Nared had a double-double with 17 points and 10 rebounds, Te'a Cooper scored 17 points and No. 19/23 Tennessee stormed past Alabama, 70-42, on Sunday at Thompson-Boling Arena.
The Lady Vols (13-8, 4-4 SEC) have won their last 42 games against the Crimson Tide (13-9, 2-7 SEC), marking the third-longest active in-conference winning streak in NCAA Division I.
Tennessee head coach Holly Warlick now has 99 career victories. She will go for win No. 100 on Thursday when UT hosts Arkansas at 7:00pm ET/6:00pm CT on SEC Network +.
Alabama's 42 points were its fewest of the season and the fewest allowed by Tennessee since UT beat Georgia, 75-41, on March 6th, 2015.
«Read the rest of this article»
Clarksville, TN – For the past seven years, the Education Foundation has offered Clarksville-Montgomery County School (CMCSS) educators the opportunity to compete for funds that benefit their classrooms and special projects in a non-traditional way.
Education Foundation president Brian Taylor notes that the increase in funds awarded is possible because of contributions made by individual community members to recent Foundation fundraisers including the Vision to Reality Banquet and the Annual Campaign.
«Read the rest of this article»
Clarksville, TN – The National Weather Service reports that a surface pressure gradient will become better established across Clarksville-Montgomery County as well as Middle Tennessee as the day progresses Sunday, January 31st.
Breezy sustained winds of 15 to 25 mph are expected with occasional gusts to 30 to 35 mph especially for locations in an area along and west of the I-65 corridor and along and north of the I-40 corridor.
Occasional gusts to around 40 mph or slightly higher may be possible.
«Read the rest of this article»

Nashville, TN – The Tennessee Department of Safety and Homeland Security is pleased to announce that Driver Services will be offering select Saturday's to citizens of Tennessee to reinstate their license in addition to their normal opportunities Monday-Friday.
The select dates being offered on Saturday's are:  February 6th and 20th, March 5th and 19th, and April 2nd.
«Read the rest of this article»

Nashville, TN – iRis Networks announces plans to construct three new key routes in Tennessee. The key segments, totaling over 897 miles, are Johnson City–Knoxville–Chattanooga, Memphis–Nashville–Chattanooga and Knoxville–Nashville–Clarksville.
Tennessee and the surrounding region are experiencing significant growth in the demand of broadband infrastructure and services.
«Read the rest of this article»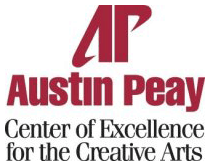 Clarksville, TN – The APSU Center of Excellence for the Creative Arts presents an alumni reading and screening featuring Raven Jackson, Chip Boles and Anthony Sims Jr. at 4:00pm, Tuesday, February 16th in the Trahern Gallery on the campus of Austin Peay State University.
After finishing his English degree at APSU in 1999, Anthony Sims went on to earn an MFA from Ohio University. His feature screenplay, "Behemoth," was optioned by Lucy Darwin ("Match Point," "Lost in La Mancha") in 2006.
«Read the rest of this article»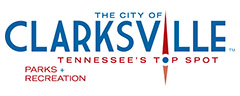 Clarksville, TN – The weekly Clarksville Parks and Recreation Department Recreation Report provides Clarksvillians with a glimpse at the activities and events that are available from the Parks and Recreation Department for them to enjoy together as a family.
This weeks highlights include: Queen City Road Race T-shirt contest for kids, Martial Arts and Free Silver Social.
«Read the rest of this article»
#19/23 Tennessee (12-8, 3-4 SEC) vs. Alabama (13-8, 2-6 SEC)
Sunday, January 31st, 2-16 | 3:00pm ET/2:00pm CT
Knoxville, TN | Thompson-Boling Arena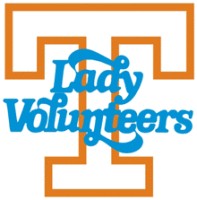 Knoxville, TN – The #19/23 Lady Vols (12-8, 3-4 SEC) will look to bounce back from two one-possession losses to top 15 teams as they return to Thompson-Boling Arena to take on Alabama (13-8, 2-6 SEC) on Sunday. Tipoff is slated for 3:00pm ET/2:00pm CT, and the game will be broadcast on SEC Network and available online via WatchESPN.
The UT women are suiting up for their third game of the week after playing at #12/9 Kentucky on Monday night and at #13/13 Mississippi State on Thursday night.
Alabama is doing the same, having played at Vanderbilt on Monday night and at home vs. #10/10 Texas A&M on Thursday night.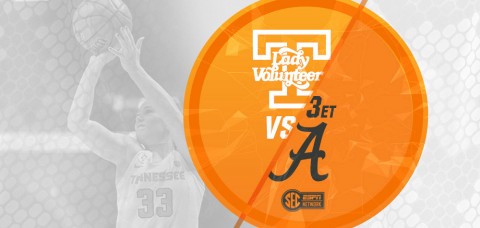 «Read the rest of this article»