#19/23 Tennessee (12-8, 3-4 SEC) vs. Alabama (13-8, 2-6 SEC)
Sunday, January 31st, 2-16 | 3:00pm ET/2:00pm CT
Knoxville, TN | Thompson-Boling Arena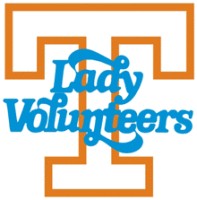 Knoxville, TN – The #19/23 Lady Vols (12-8, 3-4 SEC) will look to bounce back from two one-possession losses to top 15 teams as they return to Thompson-Boling Arena to take on Alabama (13-8, 2-6 SEC) on Sunday. Tipoff is slated for 3:00pm ET/2:00pm CT, and the game will be broadcast on SEC Network and available online via WatchESPN.
The UT women are suiting up for their third game of the week after playing at #12/9 Kentucky on Monday night and at #13/13 Mississippi State on Thursday night.
Alabama is doing the same, having played at Vanderbilt on Monday night and at home vs. #10/10 Texas A&M on Thursday night.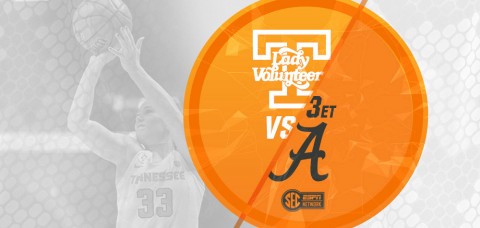 Tennessee comes into the game on a two-game losing streak (by a total of three points) and has dropped four of its last five. The Lady Vols lost in overtime Thursday night to Mississippi State, 65-63, and fell by one in Lexington to Kentucky on Monday night, 64-63.
UT saw its record drop to 3-5 on the road this season and welcomes a return to Rocky Top, where it is 9-3 thus far.
Alabama, meanwhile, enters on a three-game tailspin and has lost six of its last seven games. The Crimson Tide pushed Texas A&M to the brink before falling, 59-56, Thursday night in Tuscaloosa. While Bama has been successful with an 11-2 record at home, Kristy Curry's squad is seeking its first road victory, falling 67-52 in its last game away at Vanderbilt.
Under Holly Warlick, Tennessee is 58-8 at home, 30-15 in road games, and 10-5 at neutral sites for a total of 98-28. The Big Orange women are 564-55 (.911) in all home games, beginning with the 1974-75 season.
Tennessee is 411-31 (.930) all-time in Thompson-Boling Arena (1987-88 to present.
About the Tennessee Lady Govs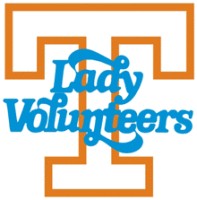 The Lady Vols are back home for a pair of games, facing Alabama on Sunday (SEC Network, 3:00pm) and Arkansas (7:00pm, SECN+) on Thursday. Tennessee has won its last two at home (Auburn, Vanderbilt) and hopes to continue that trend during its two-game homestand.
The Lady Vols suffered their first back-to-back conference losses this week (UK, MSU) since December 8th (Georgia) and December 29th (Arkansas), 1996. UT also lost to Mississippi State for the first time in 37 games.
Against Alabama, UT will attempt to stave off its first three-game losing streak since February 5th-10th, 1986 and will try to extend a 41-game winning streak vs. the Tide. Tennessee has nine remaining regular-season games, and only two are against ranked teams (#10/10 Texas A&M, #2/2 South Carolina).
Te'a Cooper has had the ball in her hands at crunch time the past two games. While she was unable to make a game-changing play, it certainly illustrates the confidence the coaches have in the freshman guard. Cooper has scored in double figures the last three games (13/18/11), marking the first time she has done that since the season's initial three games. She has hit 17-of-33 field goals (.515) during that span, including 4-of-6 beyond the arc (.667).
Jordan Reynolds
recorded her first career double-double in the game vs. Mississippi State, tallying game highs of 15 points and 11 rebounds. Reynolds is the fifth different Lady Vol this season to card a double-double.
Tennessee's 14 turnovers vs. Mississippi State were the fewest since the team had 13 vs. Missouri on January 4th. UT gave up 20 offensive boards vs. MSU, marking the fourth time the Lady Vols had allowed that many this season but the first time the opponent won the game (Central Ark.-23, Syracuse-21, Oregon St.-21, MSU-20).
Tennessee is led in scoring by redshirt sophomore guard Diamond DeShields, who is averaging 14.4 points per game. DeShields had scored in double figures in 10 straight games until Thursday night, and she now has done so in 16 of 20 contests.
Sophomore center Mercedes Russell and senior forward Bashaara Graves also hit for 10 or more points per game at 10.6 and 10.3, respectively. Graves and Russell (8.5) are Tennessee's top active rebounders, followed by DeShields at 5.2.
About the Alabama Crimson Tide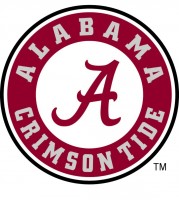 Alabama features a very youthful team, with only two seniors and two juniors on the 14-player roster.
Forward Nikki Hegstetter is the only senior starter and usually joins four sophomores for the opening tip. She is UA's leading rebounder at 6.9 per contest. Sophomore guard Hannah Cook is the Crimson Tide's leading scorer and second-leading rebounder at 12.8 points and 5.9 rebounds, respectively. Sophomore guard Meoshonti Knight is the only other player averaging in double figures, putting up 10.0 per contest.
Last year's star player, 6-0 junior forward Ashley Williams (13.7 ppg., 6.1 rpg.), is out for the season due to medical reasons.
Bama began the season 6-0 and improved to 9-1 and 12-2 before losing six of its last seven games. The Tide's SEC wins have been at home vs. LSU and Georgia.
Alabama is led by veteran head coach Kristy Curry, who is 40-43 at Bama in her third year and 349-192 overall in her 17th season.
The Series vs. Alabama
Tennessee holds a 48-2 all-time record vs. Alabama, dating back to January 22nd, 1977. Tennessee has won 41 consecutive games over the Crimson Tide. The last Alabama win was on March 3rd, 1984, at the SEC Tournament in Athens, GA, by a score of 85-66.
Against the Tide, the Lady Vols have never lost in Knoxville (21 consecutive wins) or Tuscaloosa (18 consecutive wins). Bama's two victories both came in the SEC Tournament. In 1981, the Tide knocked off #10-ranked Tennessee, 77-71. In 1984, #17 Alabama upset #10 UT, 85-66.
Only one game in the last 21 vs. Alabama has the margin of victory by Tennessee been less than 10 points, with that taking place on February 18th, 2010, when UT prevailed in Tuscaloosa by seven, 74-67.
Since February 6th, 2000, over the last nine games in Knoxville vs. Alabama, Tennessee has won by an average score of 82.5 to 52.9 for a margin of +29.6.
Two seasons ago in Tuscaloosa, an upset-minded Crimson Tide squad led by 15 in the first half before UT rebounded for a 64-54 win. UT went from 15 down in the first half to up 16 in the second half in that game for a 31-point turnaround before winning by 10.
Tennessee will make a return trip to Alabama on February 25th in the Lady Vols' last road trip of the regular season.
Crimson Ties
Tennessee redshirt junior forward Jasmine Jones is the daughter of former Alabama standout Latrish Jones. The elder Jones played for the Crimson Tide from 1996-99. The younger Jones has said her mom doesn't have a problem cheering for her daughter, but she doesn't wear orange on game days.
UT Vice Chancellor/Director of Athletics Dave Hart is a 1971 Alabama graduate and played basketball for the Crimson Tide.
The Last Time These Teams Met
No. 6 Tennessee won its 41st consecutive game against Alabama, blasting the Crimson Tide, 77-56, on February 19th, 2015, in Knoxville.
Tennessee set a school record for most made free throws without a miss in history. The Lady Vols were a perfect 18-of-18, surpassing the mark of 10-of-10 vs. LSU in 2010. In making 18-of-18, Tennessee tied for third in SEC history for most free throws made without a miss. The record is 20-of-20 by LSU in 1988 and Alabama in 1992.
Senior Ariel Massengale led three Lady Vols in double figures with 17 points as she connected on 5-of-11 from 3-point range. Senior Cierra Burdick tallied 16 points and grabbed nine rebounds while junior Bashaara Graves scored 14 points.
Starting in place of injured Isabelle Harrison, junior Nia Moore scored six points, grabbed seven rebounds and blocked a career-high six shots.
Alabama was led by Ashley Williams, who scored 18 points. Hannah Cook chipped in with 11. Tennessee raced out to a 16-2 lead eight minutes into the game and continued to control the contest from there.
Tennessee Lady Govs Trending Topics
Tennessee has the nation's No. 1 ranked strength of schedule this season, according to the NCAA. UT's opponents thus far have a .718 winning percentage (268-105), and UT's future opponents are winning at a .642 rate (104-58).
The Lady Vols are still No. 13 in the RPI after the loss to Mississippi State.
The Big Orange women rank No. 2 in attendance per game at 9,997, trailing South Carolina (14,511). Louisville (9,654), UConn (9,388) and Iowa State (9,387) round out the top five.
Te'a Cooper, who hadn't scored more than seven points in a game since December 30th, has hit double figures in three straight games. Cooper was named SEC Freshman of the Week for averaging 15.5 points per game last week.
Tennessee has posted turnover totals of 20+ in six games this season, with four of those coming in the last seven games. UT is 2-5 during that span.
Mercedes Russell has shot 50% or better in 18 of 20 games this season. Her seven double-doubles by a sophomore are tied for ninth in Tennessee women's basketball history.
Bashaara Graves recorded her fifth double-double of the season and 26th of her career with 13 points and 10 rebounds vs. Notre Dame. She ranks second in the SEC in career double-doubles.
Jordan Reynolds continues to be UT's most efficient with the basketball, tallying 48 assists to 34 turnovers. Alexa Middleton and Jaime Nared are second and third at 29/29 and 11/11, respectively.
Diamond DeShields was recently named to the John R. Wooden Award Women's Midseason Top 20 and the USBWA Ann Meyers Drysdale Midseason Watch List.
Six Lady Vols have combined to miss 44 games this season due to injuries, making it a slow process for UT to develop on-court chemistry and continuity this season.
After knocking off undefeated Missouri on January 4th, Tennessee had handed six teams their first loss this season (Central Arkansas, Penn State, Syracuse, Albany, Oregon State, Missouri).
Game Promotions
It's Sunday Funday: Visit the pre-game Kids Korner, located on the concourse behind section 117 at Gate F for free face painting, crafts, coloring, games and more fun.
Jr. Vols Day: Not a Jr. Vol member? Register for the Jr. Vols Kids Club at jrvols.com & receive exclusive opportunities for Jr. Vol members only.
Broadcast Information
Television | SEC Network
Play by Play: Cara Capuano
Analyst: Nell Fortner
---
Radio | Lady Vols Network
Play by Play: Mickey Dearstone
---
Online/Mobile
www.UTsports.com
Free audio stream only
www.WatchESPN.com
Free video stream to registered cable subscribers
Tickets
www.UTtix.com
1.800.332.VOLS (8657)