Topic: UK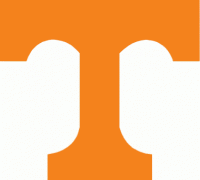 Knoxville, TN – Tennessee sophomore running back Eric Gray rushed for a season-high 128 yards, but four first-half turnovers by the No. 18/17 Vols were too much to overcome in a 34-7 loss to Kentucky Saturday afternoon at Neyland Stadium.

Gray posted his second 100-yard game of the season and third of his career. He ran for 105 yards vs. Missouri on October 3rd and had his best day as a Vol last season on November 30th vs. Vanderbilt with 246 yards against the Commodores. He ended up with 24 carries vs. UK on Saturday, finishing one short of the career-best 25 attempts he had vs. Vandy. Defensively, UT was led by linebacker Quavaris Crouch, who was in on a career-high 11 stops.
«Read the rest of this article»
#22/23 Tennessee (11-2 | 1-0 SEC) at #13/13 Kentucky (11-2 | 0-1 SEC)
Sunday, January 5th, 2020 | 3:02pm CT
Lexington, KY | Memorial Coliseum | TV: ESPN2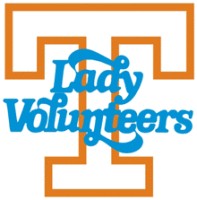 Knoxville, TN – No. 22/23 Tennessee Lady Vols basketball team (11-2, 1-0 SEC) makes the trip up I-75 for its first SEC road contest of the season, a Sunday matinee in Lexington at Memorial Coliseum vs. No. 13/13 Kentucky (11-2, 0-1 SEC). Tip-off is slated for 3:02pm CT.
This will mark the 68th meeting between these programs, with the Lady Vols leading the series, 55-12.
Tennessee popped the top on the SEC portion of its schedule on Thursday night, overcoming a five-point, first-quarter deficit to topple Missouri, 77-66, at Thompson-Boling Arena in Knoxville.
UT led by as many as 18 points in the contest. The win provided first-year Lady Vol head coach Kellie Harper a victory in her SEC debut.
«Read the rest of this article»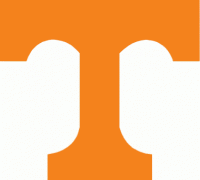 Lexington, KY – A goal-line stand on fourth-and-goal by the Tennessee Vols football defense sealed a 17-13 Tennessee victory over the Kentucky at Kroger Field on Saturday night.

After Tennessee stifled three consecutive Wildcat runs from inside the 6-yard line, Kentucky quarterback Lynn Bowden Jr. ran for the end zone on fourth-down and was stopped by the Vols' Daniel Bituli and Ja'Quain Blakely with 1:17 remaining.
«Read the rest of this article»
#1 Tennessee (21-1 | 11-0 SEC) at #5 Kentucky (20-4 | 9-2 SEC)
Saturday, February 16th, 2019 | 7:05pm CT
Lexington, KY | Rupp Arena | TV: ESPN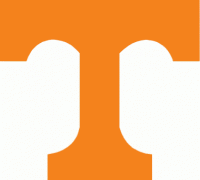 Knoxville, TN – For only the third time in program history, No. 1 Tennessee is set to compete in a top-5 matchup Saturday, taking on No. 5 Kentucky on the road in Rupp Arena.
Saturday's game marks the first meeting of two top-five SEC teams since March 8th, 2003, when third-ranked Florida fell to second-ranked Kentucky, 69-67, in Gainesville. The game will tip at 7:00pm CT and will be televised on ESPN and can also be viewed online through WatchESPN. Fans can listen live on their local Vol Network affiliate to hear Bob Kesling and Bert Bertelkamp describing the action.
«Read the rest of this article»
UT Vols Athletics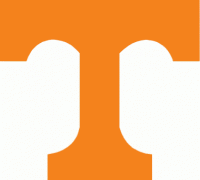 Knoxville, TN – The Tennessee Vols Football team used a balanced offensive attack and stifling defense to take down #11/12/12 Kentucky, 24-7, on Saturday night, November 10th for the Volunteers' 17th-straight victory over the Wildcats at Neyland Stadium.
"We challenged our players this week that we wanted to have the most rushing yards, and I think we did," head coach Jeremy Pruitt said. "I thought for the first time, we had a little bit of physicality for the entire game. It wasn't perfect, but it was definitely very positive. I know those guys are enjoying that in the locker room. I thought defensively, we kept them from creating explosive plays. We kind of made them one dimensional and it's a lot easier to guard the pass if you make them one dimensional."
«Read the rest of this article»
Tennessee Vols (4-5 | 1-4 SEC) vs. #11/12/12 Kentucky (7-2 | 5-2 SEC)
Saturday, November 10th, 2018 | 2:30pm CT
Knoxville, TN | Neyland Stadium | TV: SEC Network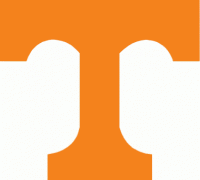 Knoxville, TN – After a victory over Charlotte on Homecoming last week, the Tennessee Vols football team jumps back into Southeastern Conference play this Saturday as No. 11 Kentucky visits Neyland Stadium.
Kickoff for the game is set for 2:30pm CT on the SEC Network. John Congemi (play-by-play) and Taylor Zarzour (analyst) will have the call with Kris Budden reporting from the sidelines. Vol Network radio affiliates will have a live audio broadcast with Bob Kesling, Tim Priest and Brent Hubbs. Sirius (Channel 135) and XM satellite radio (Channel 210) will also carry the game.
«Read the rest of this article»
#23 Tennessee vs. #17 Kentucky
Saturday, January 6th, 2018 | 8:00pm CT
Knoxville, TN | Thompson-Boling Arena | TV: SEC Network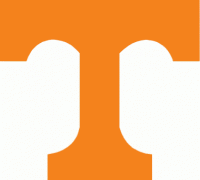 Knoxville, TN – The 23rd-ranked Tennessee Volunteers look to gain momentum with a win over No. 17 Kentucky at Thompson-Boling Arena on Saturday night after a slow start to conference play. The game—already announced as a sellout—will tip at 8:00pm CT and will be televised on the SEC Network and streamed online via WatchESPN.
Tennessee (9-4, 0-2 SEC) is coming off back-to-back losses for the first time this season, most recently dropping a 94-84 contest to Auburn on Tuesday.

UT has several players who can provide a spark offensively on any given night, as Lamonte Turner (25) and Grant Williams (22) both eclipsed the 20-point margin against the Tigers earlier in the week.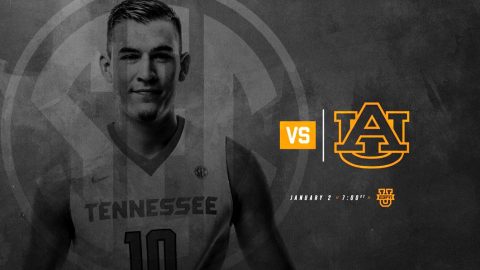 «Read the rest of this article»
Tennessee Athletics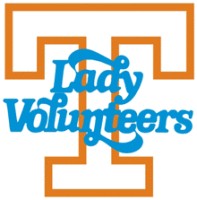 Lexington, KY – No. 7/7 Tennessee improved to 13-0 overall and 1-0 in the SEC on Sunday, defeating Kentucky (8-7, 0-1 SEC) 63-49 in front of a crowd of 8,921 at Rupp Arena.
The victory was UT's first in the venue in three tries. The Big Orange women lost to the Wildcats during the 2005-06 season and fell to USC here in the 1986 NCAA Final Four semifinals. The triumph was only the third in Tennessee's last seven trips to the Bluegrass.
The Lady Vols, who improved to 55-11 in the all-time series, were led in scoring by freshman Evina Westbrook who notched 17 points, tying her career high. Senior Jaime Nared recorded her sixth double-double of the season, contributing 11 points, 10 rebounds and six assists.
«Read the rest of this article»
#7 Tennessee at Kentucky
Sunday, December 31st, 2017 | 11:02am CT
Lexington, KY | Rupp Arena | TV: SEC Network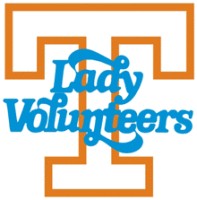 Lexington, KY – No. 7/7 Tennessee (12-0) opens SEC play on the road, facing Kentucky (8-6) at Rupp Arena in Lexington on Sunday. Tip-off is slated for 11:02am CT.
This will mark UT's third straight road affair, with the Big Orange winning at Long Beach State (90-61) and at #18/24 Stanford (83-71) on December 17th and 21st, respectively.
The Lady Vols will be aiming to go 13-0 for only the fifth occasion in school history and for the first time during the Holly Warlick era.
«Read the rest of this article»
UT Athletics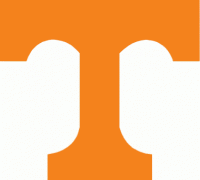 Lexington, KY – Tennessee came out strong against Kentucky as the Volunteers forced four fumbles in the game and rushed for a season-high 155 yards in the first half on Saturday, but the Wildcats held on for a 29-26 final at Kroger Field.
Tennessee (3-5, 0-5 SEC) now holds a 79-25-9 all-time record against Kentucky (6-2, 3-2 SEC), including a 37-15-3 record in Lexington.
Redshirt freshman quarterback Jarrett Guarantano completed 18 of 23 passes for a career-high 242 yards in a contest that turned into a battle between two young running back corps. Tennessee's duo of freshman Ty Chandler and sophomore Carlin Fils-aime combined for 193 yards and two touchdowns while Kentucky sophomore Benny Snell ran for 180 yards and three touchdowns.
«Read the rest of this article»