#22/23 Tennessee (11-2 | 1-0 SEC) at #13/13 Kentucky (11-2 | 0-1 SEC)
Sunday, January 5th, 2020 | 3:02pm CT
Lexington, KY | Memorial Coliseum | TV: ESPN2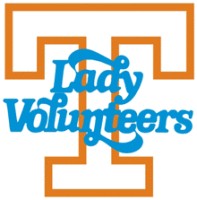 Knoxville, TN – No. 22/23 Tennessee Lady Vols basketball team (11-2, 1-0 SEC) makes the trip up I-75 for its first SEC road contest of the season, a Sunday matinee in Lexington at Memorial Coliseum vs. No. 13/13 Kentucky (11-2, 0-1 SEC). Tip-off is slated for 3:02pm CT.
This will mark the 68th meeting between these programs, with the Lady Vols leading the series, 55-12.
Tennessee popped the top on the SEC portion of its schedule on Thursday night, overcoming a five-point, first-quarter deficit to topple Missouri, 77-66, at Thompson-Boling Arena in Knoxville.
UT led by as many as 18 points in the contest. The win provided first-year Lady Vol head coach Kellie Harper a victory in her SEC debut.
Kentucky opened the season 10-0 but has suffered defeats in two of its last three games. On Thursday night, UK opened SEC play in Columbia, SC, falling 99-76 to the No. 4/5 Gamecocks in a contest that was all Garnet and Black from the outset.
Prior to winter break, Kentucky had fallen, 67-66, to No. 7 Louisville and won at California, 63-61.
Following Sunday's match-up, Tennessee has a date at Ole Miss (7:00pm CT/SECN+) on Thursday night, while Kentucky is at Alabama (7 CT/SECN+) that evening.
Broadcast Information
Sunday's game will be televised by ESPN2 with Courtney Lyle (PxP) and Carolyn Peck (Analyst) handling the call..
The contest also can be heard on Lady Vol Network radio stations and by audio stream, with Mickey Dearstone calling the action for the 21st season.
A link to the live audio stream can be found on each game's Hoops Central page or the Lady Vol schedule on UTSports.com.
For a list of Lady Vol Network affiliates, please click on the Fans tab at the top of UTSports.com, select Vol Network and then click on Vol Network Affiliates in the black bar at the top of the page.
Air time for games on the Lady Vol Radio Network generally occurs 30 minutes prior to tip-off.
SECN+ games are online broadcasts and are available only on WatchESPN via computers, smartphones and tablets.
All of the games included in the ESPN package (ESPN, ESPN2, ESPNU) and the SEC Network will be available through WatchESPN, accessible online at WatchESPN.com, on smartphones and tablets via the WatchESPN app, and streamed on televisions through Amazon Fire TV, Apple TV, Chromecast, Roku, Xbox 360 or Xbox One to fans who receive their video subscription from an affiliated provider.
Harper vs. LVFLS
For the first time as Tennessee's head coach, Kellie (Jolly) Harper will face her first opponent with former Lady Vols or UT staff on the other bench.
Harper (1995-99) was teammates at Tennessee with UK associate head coach Kyra Elzy (1996-2001) and assistant coach Niya Butts (1996-2000). The trio played on the second and third of UT's three-consecutive titles in 1996, 1997 and 1998.
Elzy served a tenure on UT's staff that included roles as assistant coach and associate head coach from 2012-16.
Kentucky head coach Matthew Mitchell was a graduate assistant at UT in 1999-2000.
UK assistant Amber Smith was a G.A. at Tennessee in 2013-14.
Tennessee associate director of sports medicine Jenna Kennedy earned her master's at UK before being hired full-time at UT.
Recapping Our Last Game
A dominant effort in the paint and an outstanding defensive second quarter helped the Lady Vols give Tennessee head coach Kellie Harper a victory in her Southeastern Conference debut Thursday night, as No. 22/23 UT defeated Missouri, 77-66, to open conference play.
Tennessee (11-2, 1-0 SEC) held the Tigers (3-11, 0-1 SEC) to three field goals and just seven points in the second period. And the Lady Vols outscored Mizzou 44-22 in the paint during Thursday's triumph at Thompson-Boling Arena.
The Lady Vols lived up to their reputation as one of the nation's top teams on the boards, out-rebounding the Tigers, 43-22. Tennessee pulled down 18 offensive boards and enjoyed a 19-4 edge in second-chance points.
Lady Vol junior Rennia Davis recorded her seventh double-double of the season and the 25th of her career Thursday, finishing with 19 team-high points and a game-high 12 rebounds. Jazmine Massengill handed out a career-high 12 assists and also added seven points and six rebounds.
Tamari Key totaled 16 points on 8-of-11 shooting, and fellow freshman Jordan Horston scored 13.
Notes From The Last Game
Massengill Dishing
Sophomore point guard Jazmine Massengill doled out a career-high 12 assists while committing only one turnover against Mizzou to make her way into the record book, tying for the sixth-most single-game assists in Lady Vol history. She has managed double-digit assists in two of the last three games, averaging 8.0 apg. during that span while turning the ball over only three times.
Hot Hands
Tennessee shot 50.0% from the floor against Missouri, marking the fourth time this season the team has hit at least half of its shots.
Key Settling In: Freshman Tamari Key set a new career high of 16 points in her first SEC action. After scoring in double figures in just two of the first six games, she has now made her way into double digits in four of the last seven contests.
Davis Climbing The Charts
Tennessee junior Rennia Davis posted her 25th career double-double (seventh this season) against Missouri with 19 points and 12 rebounds. She currently ranks 11th all-time for career double-doubles and third in the SEC among active players behind Unique Thompson (Auburn) and Ayana Mitchell (LSU) who have each recorded 31 in their careers. Her 19 points on the game moved her career total to 1,076, passing Isabelle Harrison and Cierra Burdick and tying with Peggy Evans for 40th all-time among Lady Vol scorers.
Tennessee-Kentucky Series Notes
This marks the 68th edition of UT vs. UK, with the Lady Vols leading the series, 55-12.
UT has faced only two other teams as many times as the Wildcats – Vanderbilt in 82 meetings and Georgia in 68 games.
Tennessee is 21-8 vs. UK in Lexington and 10-0 at neutral sites. The Lady Vols are 9-0 in postseason games.
Tennessee is 20-6 all-time at Memorial Coliseum and 1-2 in Rupp Arena.
The UT Lady Vols own a 24-4 mark against UK in games played in Knoxville, with the Wildcats winning on Rocky Top in 1983, 1985, 2014 and 2019.
UT is 3-1 in overtime games vs. Kentucky, including 3-0 in Lexington and 0-1 in Knoxville, with the last OT contest in the series coming in 1994.
Since February 16th, 2014, a four-point Tennessee win in Knoxville, five of the past nine meetings have been decided by four or fewer points.
The Tennessee Lady Vols' last two trips to Memorial Coliseum resulted in one-point outcomes, a 73-72 Tennessee win on January 29th, 2015, and a 64-63 setback on January 25th, 2016.
About the Kentucky Wildcats
Kentucky was picked by the media and the SEC coaches to finish fourth in their preseason polls.
The Wildcats returned three starters, including consensus national freshman of the year Rhyne Howard, plus eight other players.
UK was 25-8 a year ago, finishing fourth in the SEC with an 11-5 mark.
Sophomore Rhyne Howard (21.5 ppg.) and transfers Chasity Patterson (12.0 ppg.) and Sabrina Haines (10.1 ppg.) pace the Big Blue attack. Patterson came from Texas and Haines from Arizona State.
Recapping Kentucky's Last Game
Rhyne Howard scored 28 points, but the 13th-ranked Kentucky women's basketball team fell to No. 4 South Carolina, 99-72, on Tuesday night at Colonial Life Arena in Columbia, SC.
Howard's 28 points are the most she has ever scored in a Southeastern Conference game. Thursday was also the third straight game in which the sophomore from Cleveland, Tennessee had scored at least 25 points.
Kentucky (11-2, 0-1 SEC) got a career-high 15 points from Chasity Patterson and 13 points from Amanda Paschal. The Cats, however, faced a significant disadvantage in height, and the Gamecocks took advantage, outscoring UK, 60-24, in the paint and winning the rebounding battle, 40-20.
Last Time UT Lady Vols Met UK Wildcats
The No. 13-ranked Tennessee Lady Vols fell, 73-71, to the 16th-ranked Kentucky Wildcats on January 10th. 2019, at Thompson-Boling Arena.
The Lady Vols (12-3, 1-2 SEC) trailed by two points after a pair of free throws from Meme Jackson with one minute remaining, but a three-pointer from Wildcats guard Jaida Roper put the game out of reach for the Big Orange.
Sophomore Rennia Davis added 12 points for Tennessee, while senior Cheridene Green dominated the glass with a career-high 15 rebounds.
Kentucky (15-2, 2-1 SEC) was propelled by a 27-point night from senior guard Maci Morris.
Last Time In Lexington
No. 7/7 Tennessee improved to 13-0 overall and 1-0 in the SEC on December 31st, 2017, defeating Kentucky (8-7, 0-1 SEC) 63-49 in front of 8,921 at Rupp Arena.
The victory was UT's first in the venue in three tries. The Big Orange women lost to the Wildcats during the 2005-06 season and fell to USC there in the 1986 NCAA Final Four semifinals.
Senior Jaime Nared recorded her sixth double-double of the season, contributing 11 points, 10 rebounds and six assists. Mercedes Russell added 16 points, seven rebounds and four blocked shots, while freshman Rennia Davis just missed a double-double with 11 rebounds and nine points.