Topic: California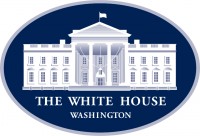 Washington, D.C. – PRESIDENT DONALD TRUMP: Thank you very much. My fellow Americans: My first and highest duty as President is to defend our great country and the American people. I swore an oath to uphold the laws of our nation, and that is exactly what I will do.
All Americans were rightly sickened and revolted by the brutal death of George Floyd. My administration is fully committed that, for George and his family, justice will be served. He will not have died in vain. But we cannot allow the righteous cries and peaceful protesters to be drowned out by an angry mob.
«Read the rest of this article»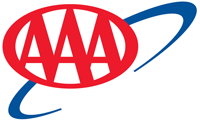 Tampa, FL – The national gas price average is $1.97, just one penny more expensive than last week. Part of the incremental jump can be attributed to increases in gasoline demand, which saw a 7% week-over-week increase.
However, demand is still down nearly 25% compared to last year, according to the Energy Information Administration's (EIA) latest reports.
«Read the rest of this article»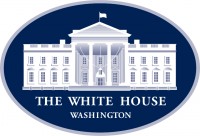 Washington, D.C. – President Donald Trump was appalled last week by the tragic killing of Minnesota resident George Floyd. Together, thousands of Americans spoke out against this injustice and sought to make their voices heard through peaceful, lawful protest.
Then, what should have been a solemn moment of national reflection was upended by some of the worst elements of society.
«Read the rest of this article»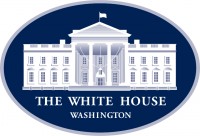 Washington, D.C. – PRESIDENT DONALD J. TRUMP: Hi, everybody. Please, sit down. Get things done. Nobody gets it done like we do.
Now, I don't know — are we letting the media in? Is the media here? I guess we have a limited media because of distancing. And some people think I did that on purpose. But we've been getting along with them reasonably well lately.
I just want to thank you all for coming back because you came back. This is a Republican group, largely, if not in all cases. You know, they look pretty Republican. I'm not sure about Devin. Let's just — you're a Republican, aren't you? (Laughter.) No, this is a very, very Republican group. And we appreciate you coming back. Hi, Debbie.
«Read the rest of this article»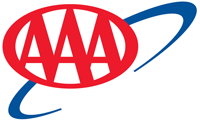 Tampa, FL – As gas prices continue to push cheaper across the country, only one dozen states carry an average of $2.00/gallon or more. The national average is $1.77, which is four cents less than last week, 28 cents cheaper than last month and $1.11 less than a year ago.
Crude oil prices were extremely volatile last week, pushing negative for the first time ever, but they did make significant gains to end the week in the positive.
«Read the rest of this article»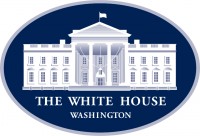 Washington, D.C. – PRESIDENT DONALD TRUMP: Well, thank you very much. Please.
This afternoon, I'll sign a proclamation declaring the month of May to be Older Americans Month. I don't know if I'm in that category. I have a feeling I am. But I feel good. And our country is making a lot of progress, Alex — I want to tell you that. Making a lot of progress.
As we honor the incredible contributions of our nation's seniors, we are here today to discuss the unprecedented steps we that we're taking to protect them from the virus.
«Read the rest of this article»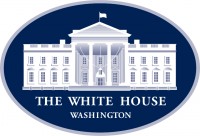 Washington, D.C. – "Michael Heup not only got his job back at Bitty & Beau's Coffee, which was temporarily closed because of the COVID-19 Coronavirus crisis, but he also had the chance to talk about it at the White House on Tuesday," Fred Lucas reports for The Daily Signal.

"'I love my job, and I am excited about going back to work,' Heup, a disabled employee, said at the East Room event."
«Read the rest of this article»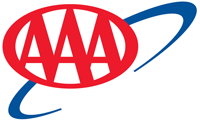 Tampa, FL – AAA says that the national gas price average has steadily declined for seven weeks, pushing the average cheaper by 61-cents to $1.86 today. During this time frame (since late February), United States demand for gasoline has decreased 44% to 5 million b/d as gasoline inventories build across the country.
"We are seeing fast and furious gasoline demand destruction. The latest data reveals demand levels not seen since spring of 1968," said Jeanette Casselano, AAA spokesperson. "Every U.S. region is seeing builds in gasoline inventories and crude storage, which is just driving pump prices even cheaper."
«Read the rest of this article»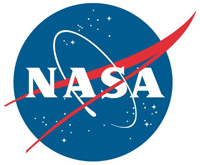 Edwards Air Force Base, CA – NASA has joined forces with a task force in Antelope Valley, in northern Los Angeles County, California, to build medical devices to help patients with COVID-19 Coronavirus.
NASA's Armstrong Flight Research Center partnered with Antelope Valley Hospital, the City of Lancaster, Virgin Galactic, The Spaceship Company (TSC), and Antelope Valley College to come up with innovative ideas to solve possible shortages of critical medical equipment.
«Read the rest of this article»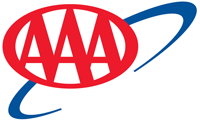 Tampa, FL – Today's national gas price average is $1.92. That is nine cents cheaper than last Monday, 48 cents less than a month ago and 81 cents less expensive than a year ago.
On the week, pump prices continued to push less expensive with gasoline demand registering at its lowest point since 1993.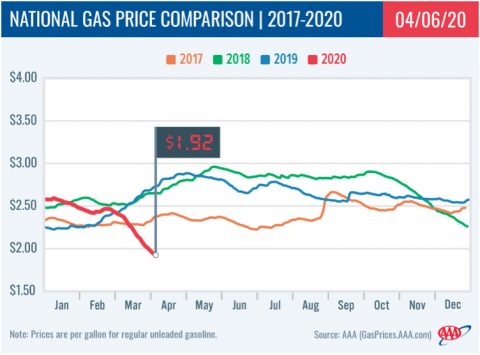 «Read the rest of this article»