Topic: California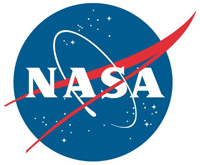 Pasadena, CA – A NASA aircraft equipped with a powerful radar took to the skies this month, beginning a science campaign to learn more about several wildfires that have scorched vast areas of California. The flights are being used to identify structures damaged in the fires while also mapping burn areas that may be at future risk of landslides and debris flows.
They're part of the ongoing effort by NASA's Applied Sciences Disaster Program in the Earth Sciences Division, which utilizes NASA airborne and satellite instruments to generate maps and other data products that partner agencies on the ground can utilize to track fire hotspots, map the extent of the burn areas, and even measure the height of smoke plumes that have drifted over California and neighboring states.
«Read the rest of this article»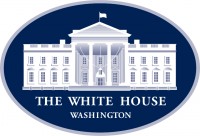 Washington, D.C. – "President Donald Trump signed an executive order Sunday to lower the cost of prescription drugs," Peter Aitken reports for Fox News.

"My Most Favored Nation order will ensure that our Country gets the same low price Big Pharma gives to other countries. The days of global freeriding at America's expense are over," President Trump wrote on Twitter.
«Read the rest of this article»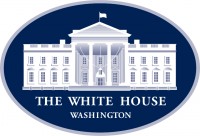 Washington, D.C. – Since the beginning of this Administration, President Donald Trump has demonstrated his commitment to modernizing our Nation's infrastructure.
Under his leadership, the Trump Administration has been implementing a One Federal Decision policy to improve coordination between Federal agencies on environmental reviews for major infrastructure projects, including water projects.
«Read the rest of this article»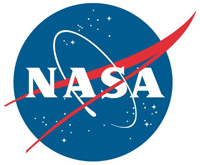 Pasadena, CA – As California experiences one of the worst wildfire seasons on record, NASA is leveraging its resources to help. Scientists supporting the agency's Applied Sciences Disaster Program in the Earth Sciences Division are generating maps and other data products that track active fires and their smoke plumes while also identifying areas that may be susceptible to future risks.
"When disasters like this occur, we are able to swiftly respond to requests from our partners who need images and mapping data," said David Green, manager of the Disasters Program at NASA Headquarters in Washington.
«Read the rest of this article»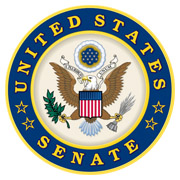 Maryville, TN – United States Senator Lamar Alexander (R-Tenn.) said that the Tennessee Valley Authority's (TVA) decision to provide a two and one half percent "Pandemic Relief Credit" to wholesale customers, in effect lowering electric rates by two and one half percent, "is a lesson for California and its poor energy policy decisions."
He said Californians are suffering electricity blackouts as electricity prices skyrocket, while TVA cuts rates and provides 99.9 percent reliability.
"There's a lesson here," Senator Alexander said. "California has closed its zero emission nuclear plants, closed low emission gas plants and relied on windmills and imported power from coal plants."
«Read the rest of this article»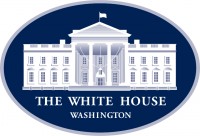 Washington, D.C. – "President Donald Trump has so far been a remarkably successful foreign-policy president. His success lies in his ability to identify America's national interest clearly and pursue it without regard to outdated ideological investments," Daniel McCarthy writes in The American Conservative.

From China to Iran to the new Middle East deal between Israel and the United Arab Emirates, "Donald Trump can succeed where the others fail because he is transactional, not ideological, and he looks out for the American interest—which is peace through stability—rather than trying to bring about peace through perfection."
«Read the rest of this article»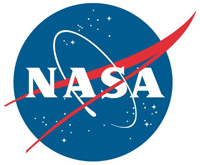 Pasadena, CA – NASA's Ecosystem Spaceborne Thermal Radiometer Experiment on International Space Station (ECOSTRESS) captured a birds-eye view of the vast Apple fire raging in Southern California.
The wildfire began on the evening of Friday, July 31st, after two smaller fires merged and rapidly grew in the hot conditions in Riverside County, east of Los Angeles, prompting the evacuation of thousands of residents. Air temperatures have soared past 100 degrees Fahrenheit (38 degrees Celsius), stressing the vegetation and turning the area into a tinderbox. By Monday, the wildfire had exploded to over 26,000 acres.
«Read the rest of this article»
Leading the World in Testing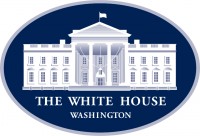 Washington, D.C. – U.S. President Donald J. Trump is ensuring that Americans have access to the most advanced and robust COVID-19 Coronavirus tests in the world.
President Trump has revolutionized America's testing system, and under his leadership, our Nation has conducted far more tests than any other country.
The United States has already conducted more than 59 million tests, and we will soon have conducted 100 million tests.
«Read the rest of this article»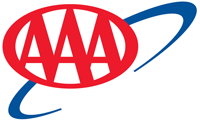 Tampa, FL – As COVID-19 Coronavirus case numbers surpass 4 million, demand for gasoline is weakening across the country. The latest Energy Information Administration (EIA) demand reading measures at 8.5 million b/d, which is about 11% less than a year ago.
The lower demand contributed to a cheaper national average on the week – down one penny to $2.18. This is the first time since late April that the national average has declined.
«Read the rest of this article»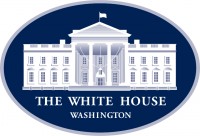 Washington, D.C. – This week, the Donald Trump Administration signed off on a partnership with Kodak to begin producing critical pharmaceutical ingredients right here in the United States.

"America is dangerously dependent on foreign supply chains for all three stages of drug production: starting materials used to manufacture active ingredients, the active ingredients themselves and the finished product in the form of tablets, pills and injectables," Peter Navarro and Adam Boehler write.
«Read the rest of this article»