Topic: Georgia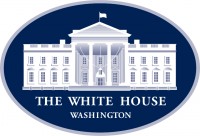 Washington, D.C. – PRESIDENT JOE BIDEN: Thank you, Kamala — Madam Vice President. Thank you very much.

You know, we're joined today by the Attorney General, Merrick Garland, who I've asked to prioritize gun violence. It's also good to see the Second Gentleman, who is here. And it's good to see the First Lady, Dr. Jill Biden, who cares deeply about this issue as well.
«Read the rest of this article»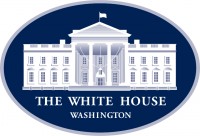 Washington, D.C. – More Americans voted in the 2020 elections than any election in our nation's history. In Georgia, we saw this most historic demonstration of the power of the vote twice – in November and then again in the runoff election for the U.S. Senate seats in January.
Recount after recount and court case after court case upheld the integrity and outcome of a clearly free, fair, and secure democratic process.
«Read the rest of this article»
U.S. President Joe Biden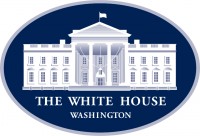 Washington, D.C. – Jill and I share the nation's grief and outrage at the horrific killings of eight people, among them six Asian American women, in Georgia on March 16th, 2021.
While we do not yet know motive, as I said last week, we condemn in the strongest possible terms the ongoing crisis of gender-based and anti-Asian violence that has long plagued our nation.
«Read the rest of this article»
#3 Seed Tennessee vs. #2 Seed South Carolina
Saturday, March 6th, 2021 | 5:30pm CT
Greenville, SC | Bon Secours Wellness Arena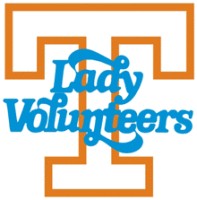 Greenville, SC – No. 14/16 Tennessee (16-6, 9-4 SEC), the No. 3 seed, has advanced to the semifinal round of the SEC Tournament and will meet No. 7/7 South Carolina (20-4, 14-2 SEC), the No. 2 seed, at approximately 6:30 p.m. on Saturday at Bon Secours Wellness Arena.
No. 1 seed Texas A&M and No. 4 seed Georgia will meet in the other semifinal round match-up at 3:00pm CT on Saturday.
The Tennessee Lady Vols will be making their first appearance in the SEC semifinal round since 2016, when they did so in Jacksonville, FL, before falling to Mississippi State, 58-48.
«Read the rest of this article»
#20/#21 Tennessee (14-6 | 8-4 SEC) va. Auburn (5-17 | 0-14 SEC)
Sunday, February 28th, 2021 | 1:02pm CT/2:02pm ET
Knoxville, TN | Thompson-Boling Arena | TV: SEC Network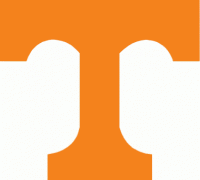 Knoxville, TN – No. 20/21 Tennessee women's basketball team (14-6, 8-4 SEC) and Auburn (5-17, 0-14 SEC) will meet at 1:02pm CT on Sunday in the regular season finale for both teams at Thompson-Boling Arena.
The match-up will be UT's last home game of the year as well as Senior Day for Lady Vols Rennia Davis, Kasiyahna Kushkituah and Jaiden McCoy. The Tennessee trio will be honored prior to the game.
Also being recognized during the contest will be graduate managers Caleb Currier and Josh Theis, manager Elizabeth Wong, student athletic trainer Olivia Nicholas and practice player Hunter Huff.
«Read the rest of this article»
#23/NR Tennessee (16-6 | 9-6 SEC) at Auburn (11-13 | 5-10 SEC)
Saturday, February 27th, 2021 | 11:01am CT/12:01pm ET
Auburn, AL | Auburn Arena | TV: ESPN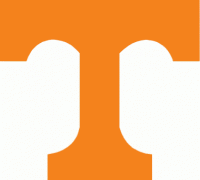 Auburn, AL – The No. 25 Tennessee men's basketball team returns to action for a Saturday afternoon road contest with Auburn. Tipoff from Auburn Arena is slated for 11:00am CT on ESPN.
Fans can see Saturday's game on ESPN and online or on any mobile device through WatchESPN on the ESPN App. WatchESPN can be accessed online at espn.com/watch. Beth Mowens and Dalen Cuff will have the call.
Fans can also listen live on their local Vol Network affiliate to hear Bob Kesling and Bert Bertlekamp describing the action.
«Read the rest of this article»
#20/#21 Tennessee (13-6 | 7-4 SEC) at Missouri (8-9 | 4-8 SEC)
Thursday, February 25th, 2021 | 7:02pm CT/8:02pm ET
Columbia, MO | Mizzou Arena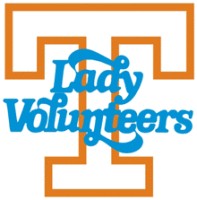 Knoxville, TN – No. 20/21 Tennessee (13-6, 7-4 SEC) embarks on the final road trip and last week of the 2020-21 regular season, traveling to Columbia for a Thursday evening battle with Missouri (8-9/4-8 SEC). The Lady Vols and Tigers will tip it off at 7:02pm CT (8:02pm ET) at Mizzou Arena.
After facing ranked teams in its last four games, UT will play against a pair of unranked Tiger teams at MU on Thursday and vs. Auburn on Sunday to wrap things up prior to the SEC Tournament.
UT is holding down fourth place in the SEC standings and is trying to seize one of the double byes for the league tourney after being predicted to finish sixth in the preseason coaches and media polls.
«Read the rest of this article»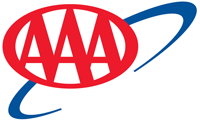 Washington, D.C. – AAA says motorists are filling-up to some of the most expensive gas prices seen in over a year.
With the forced shutdown of Gulf Coast and some Mid-West refineries due to last week's winter weather, gasoline stocks have tightened and gas prices have skyrocketed.
On the week, 66% of state averages spiked by double digits (10–22 cents), driving the national average up by 13 cents to $2.63. That is the most expensive national average since October 2019.
«Read the rest of this article»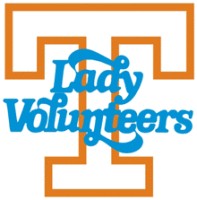 Athens, GA – No. 21/21 Tennessee women's basketball team pulled within one in the final seconds at No. 22/23 Georgia but couldn't overcome a tough day offensively, falling 57-55 in Stegeman Coliseum on Sunday afternoon.

Senior Rennia Davis led Tennessee (13-6, 7-4 SEC) with 22 points and six rebounds. Junior Rae Burrell turned in 10 points and five rebounds, and senior Kasiyahna Kushkituah pulled down 13 rebounds to tie her career-high.

Gabby Connally was the high scorer for Georgia (17-4, 9-4 SEC), finishing with 24 points. Que Morrison was also in double figures with 11 points, and Jenna Staiti pulled down 12 boards.
«Read the rest of this article»
Washington, D.C. – The National Highway Traffic Safety Administration (NHTSA) reports General Motors, LLC is recalling certain 2013 Cadillac Escalade, Escalade ESV, and Escalade EXT, Chevrolet Avalanche, Silverado 1500, Silverado 2500/3500, Suburban, Tahoe, GMC Sierra 1500, Sierra 2500/3500, Yukon, and Yukon XL vehicles.
An inflator explosion may result in sharp metal fragments striking the driver or other occupants, resulting in serious injury or death.
«Read the rest of this article»