Nashville, TN – On Wednesday, April 5th, the Tennessee House of Representatives unanimously approved House Bill 1407 by House Majority Leader Gerald McCormick (R-Chattanooga).
House Bill 1407 provides the opportunity for children of military parents, who die as a result of a targeted attack on Tennessee soil, to receive in-state tuition.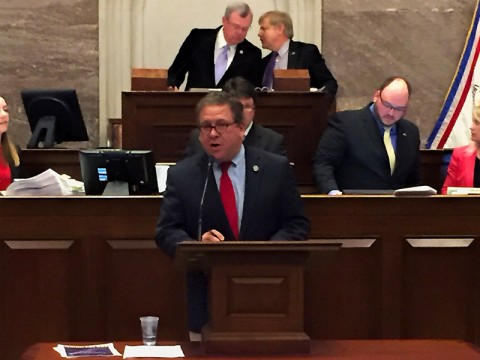 Benefitting students may choose to use this assistance at any public postsecondary institution operated by the state.
This legislation is in direct response to last summer's tragic attacks in Chattanooga, but also insures that Tennessee serves any future victims and their families.
"Our great state was shaken by last summer's attacks, but our sorrow pales in comparison to the loss felt by the victims' families. That is why I brought forward this legislation," said Leader McCormick. "It is our duty as a state to do everything in our power to care for these families who have given so much to Tennessee."
After passing in the Senate earlier this session, House Bill 1407 now awaits Tennessee Governor Bill Haslam's signature.
Additional information regarding this legislation can be found on the Tennessee General Assembly website at http://wapp.capitol.tn.gov/apps/BillInfo/Default.aspx?BillNumber=HB1407&ga=109.