Clarksville, TN – On June 18th and 19th, USSSA baseball will host the Dick's Sporting Goods Father's Day Special Tournament. Area teams will be playing on Saturday and Sunday at Heritage Park.
Schedules are posted and updated the Clarksville Travel Ball FaceBook page for your convenience.
The public is invited to attend. Gate fee is $7.00 per person per day over the age of 12 years old. 12 and under get in free.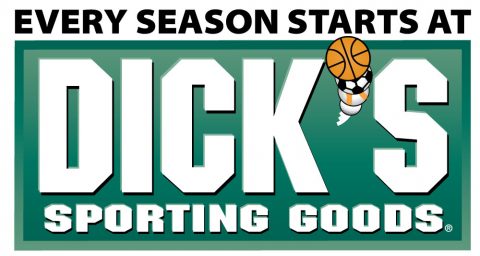 USSSA 10U-A and 10U-AA Classifications
June 18th
Class 10U-A
9:00 am Field 1 Clarksville O's Black vs Wilson Blues
9:00 am Field 3 Bluegrass Shockers vs Tigers
10:45 am Field 1 Tigers vs Clarksville O's Black
12:30 pm Field 1 Wilson Blues vs DC Crushers
2:15 pm Field 1 Bluegrass Shockers vs Nitro Mets
4:00 pm Field 1 DC Crushers vs Nitro Mets
Class 10U-AA
10:45 am Field 3 South Williamson SWAT vs Sandlot Warriors
12:30 pm Field 3 South Williamson SWAT vs Aces
2:15 pm Field 3 Sandlot Warriors vs TN Venom
4:00 pm Field 3 Aces vs TN Venom
Everyone is encouraged to come out this weekend for some great baseball from our 10U-A – 10U-AA age groups.
Heritage Park is located at 1101 Peachers Mill Road, Clarksville, TN behind Kenwood Elementary School.
This is the weekend to shop at Dick's Sporting Goods. As part of sponsoring the Father's Day Special tournament at Heritage Park this weekend they are offering a coupon for 20% off of purchases made from June 17th-19th. Simply print the coupon on the link here and shop til your heart is content. Buy dad that great Father's Day present.
The primary focus of USSSA is the development of programs that allow for teams of all skill levels to compete against one another.
USSSA believes the overall development of all players can be enhanced by the experience and fun of state and national tournament play.
For any questions, please contact Brian Walker at 931.561.0512.