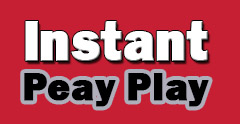 Clarksville, TN – Austin Peay State University may have lost its season opener September 3rd at Troy University, 57-17, but there were several positives that the Governors can build on this week as they prepare for not only their home opener, but their Ohio Valley Conference opener as well versus Tennessee Tech this Saturday, September 10th.
Offensively, the Govs showed they are capable of putting some points on the scoreboard – putting up 17 points on their NCAA Football Bowl Subdivision opponent – the most in six years against a FBS team and the most in a season opener in six years.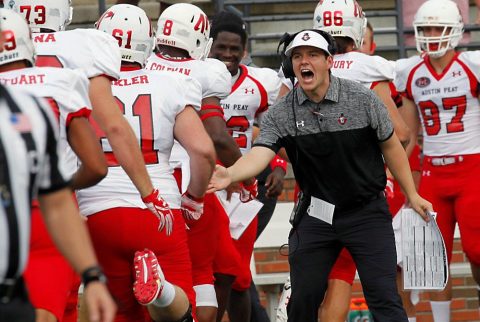 Highlighting the offense was the Govs passing attack, with Tommy Hayes and Timarious Mitchell combining to go 14 of 22 passing, with two touchdowns and one interception.
The 64 percent completion percentage by the APSU quarterbacks were the Governors best in almost two years, having to go back to Oct0ber 2014 to find a game were the APSU passing attack was that efficient.
Hayes was also the bright spot in the Govs running attack netting 52 of APSU's 93 total net years gained on the ground – including a team-long 15-yard dash.
The Govs were also good in the Troy red zone, putting up points each time they got into the red zone, with two touchdowns and a field goal.
If coach Will Healy and his staff find a way to keep the offence clicking for more than a half, the Govs only had one drive after intermission that went more than three plays; Austin Peay could find themselves as a solid scoring threat in the conference.
Defensively, the Govs have a little bit more to work on this week, as they gave up five plays of 32 yard or more – including touchdown runs of 48-, 32- and 50-yards and passing touchdowns of 47- and 49-yards.
Undoubtedly, the Govs defense will have to shore up their play on that side of the ball this week with the Golden Eagles coming in wanting to prove they can score more than the seven points they were able to put up in their season-opening loss to Wofford University.
Individually, middle linebacker Gunnar Scholato and cornerback Trent Taylor had big season-opening efforts for Austin Peay, with Scholato leading the Govs with 14 tackles – including eight solo – while Taylor had nine stops, all solo tackles.
Finally, a couple of other positives for the Govs were they won the battle of time of possession – controlling the ball for 32:34, and only committing three penalties for a total of 23 yards; compared to the average of six penalties for almost 50 yards they averaged in 2015.