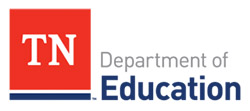 Nashville, TN – The Tennessee Department of Education today released its annual report card, which includes 2015-16 high school end of course exams and eighth grade algebra achievement and growth data.
Clarksville Montgomery County School System (CMCSS) is one of only two systems of the 15 districts serving more than 10,000 students which scored perfect fives in the growth categories of literacy, numeracy, the combined literacy and numeracy, and composite.
The CMCSS graduation rate remains above state and national levels at 94.8 percent.
"The report card is one indicator of the focus CMCSS administrators, teachers and students have on academic achievement. We are very pleased with the academic growth of our students," said Dr. B.J. Worthington, Director of Schools.
In 2015-16, the state suspended testing in grades 3-8 due to issues with the state testing contract. Therefore, there is no corresponding achievement and value added information for those grades in the report card.
To see CMCSS data, go to https://www.measuretn.gov:444/ReportCard/#/ Choose Montgomery County in the District drop-down menu. You may review CMCSS' "Profile Information" or click on "Academic Snapshot."
Achievement and Value Added for high school End of Course assessments are included in the report card. There has been a TNReady Reset with new performance level names and expectations. The report card has been redesigned with snapshots of demographics and academics at the state, district and school levels.
Also changed on the report card are at-risk student classification definitions. "Directly Certified" is the new way the state is classifying for economically disadvantaged, no longer including a percentage for students participating in the free and/or reduced meals program.
Beginning in the 2016-17 school year, direct certification is now used for both funding and accountability purposes. A "directly certified" student is one who is participating in state or federal assistance programs, such as: Supplemental Nutrition Assistance Program (SNAP), Temporary Assistance for Needy Families (TANF), and Head Start. Students who are identified as homeless, migrant, and runaway, also are considered ED/at-risk.
To understand the assignment of Level 5 to CMCSS' growth scores, the state defines Level 5 as "most effective" or showing significant evidence that the district's students made more progress than the Growth Standard. Level 4 is "above average;" Level 3 is "average effectiveness;" Level 2 is "approaching average effectiveness;" and, Level 1 is "least effective." Sevier County Schools was the other district with all Level 5s.