Festival dominates downtown Thursday-Saturday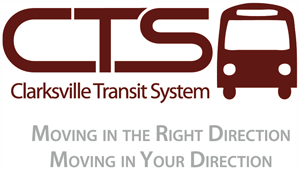 Clarksville, TN – Clarksville Transit Center will temporarily relocate its operations, and several downtown streets will close during the Rivers and Spires Festival, a music, arts and entertainment event that unfolds April 20th-22nd, 2017 in Clarksville.
CTS, which provides nearly one million rides a year, will use an alternate staging area for its Legion Street Transit Center on Friday and Saturday.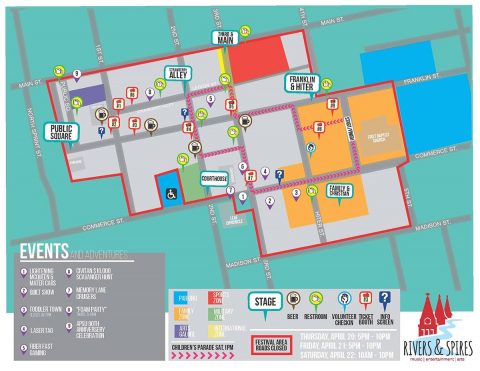 The temporary downtown operations center will be on Cooper Place, behind the Disciples of Christ Church, between Union Street and Academy Street.
Bus routes in downtown will be affected, but routes outside of downtown will not change during the festival. For CTS information, call 931.553.2429. Service from the Legion Street Transit Center will resume on Monday, April 24th.
Rivers and Spires has five stages of entertainment with more than 100 entertainers performing Thursday through Saturday. Events include children's activities, arts and crafts, car and quilt shows, gaming, military exhibits, shopping.
Admission to the festival is free, and the hours of operation are 5:00pm-10:00pm Thursday and Friday, and from 10:00am to 10:00pm Saturday. Rivers and Spires to affect transit center, streets Festival dominates downtown Thursday-Saturday.