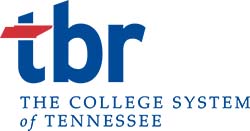 Harriman, TN – The Tennessee Board of Regents has approved a 2.6 percent increase in in-state tuition rates at its community and technical colleges for 2017-18.
Except for one year when the Tennessee Colleges of Applied Technology asked for a small increase in fees rather than tuition, it is the lowest increase for the community and technical colleges combined since 1991-92. It is the third consecutive year of tuition hikes of 4 percent or less – the TBR system's lowest three-year increase in decades.
In other good news for students, there is no increase in non-tuition mandatory fees – fees paid by all full-time students – at any TBR campus other than at Columbia State Community College.
The Board approved Columbia State's request for a $22.00-per-semester increase in its mandatory fees to help finance a badly needed 248-car parking garage at its new Williamson County Campus, which opened last year and is undergoing rapid enrollment growth.
Because no other campus is raising mandatory fees – and because those fees vary by college – the effective combined tuition and fee impact for students taking 15 credit hours per semester is 2.4 to 2.5 percent on most campuses.
"This is quite an achievement to be able to do this," said Regent Tom Griscom of Chattanooga. "Other than one year when our technical colleges asked for an increase in fees rather than an increase in tuition, this is the lowest tuition increase for our community and technical colleges in 25 years."
The board's action occurred during its regular quarterly session today at Roane State Community College in Harriman, following an afternoon of board committee meetings Thursday. Tuition and fee hikes were reviewed and approved in detail by the board's Finance and Business Operations Committee Thursday and by the full board today.
Community college students taking 15 credit hours per semester will see a $51.00 increase in their tuition bill, or a $102.00 increase per academic year of two semesters. Full-time TCAT students will pay $90.00 more for a full year of three trimesters.
Combined tuition and mandatory fees for Tennessee residents taking 30 credit hours annually (15 per semester) for 2017-18 and the percentage increase are:
Chattanooga State Community College: $4,351, a 2.4 percent increase.
Cleveland State Community College: $4,331, 2.4 percent.
Columbia State Community College: $4,347, 3.5 percent.
Dyersburg State Community College: $4,331, 2.4 percent.
Jackson State Community College: $4,317, 2.4 percent.
Motlow State Community College: $4,339, 2.4 percent.
Nashville State Community College: $4,257, 2.5 percent.
Northeast State Community College: $4,343, 2.4 percent.
Pellissippi State Community College: $4,371, 2.4 percent
Roane State Community College: $4,335, 2.4 percent.
Southwest Tennessee Community College: $4,347, 2.4 percent.
Volunteer State Community College: $4,325, 2.4 percent.
Walters State Community College: $4,320, 2.4 percent.
The board approved a $30.00 per trimester tuition increase at the 27 colleges of applied technology, to $1,169. Full-time students at the technical colleges generally attend for three trimesters. Including their $230.00 annual mandatory fee, they will pay $3,737 for a full year, a 2.5 percent increase.
Officials noted, however, that most students don't pay full tuition and fees due to various state, federal and private scholarships and grants. The Tennessee Promise fully covers tuition and mandatory fees at community and technical colleges for qualifying high school graduates. And the state legislature this year approved an expansion of the Tennessee Reconnect program proposed by Governor Bill Haslam that will cover tuition and mandatory fees for adult Tennesseans without a college degree, starting in Fall 2018, although a more limited Reconnect program is already available.
Vice Chancellor for Business and Finance Dale Sims told committee members that the tuition increase reflects the colleges' need to generate additional revenue to fund about one-third of the costs of a 3 percent salary increase approved by the state legislature (the state funds about two-thirds of the costs of salary hikes for higher education) and about 80 percent of general inflationary cost increases. The other 20 percent is covered through efficiencies and cost cuts.
This year for the first time, the tuition hike includes a 0.1 percent increase to begin funding new college advisors, counselors, enrollment coaches and other costs of serving the thousands of adult students expected to enroll next year due to the TN Reconnect expansion. Chancellor Flora W. Tydings said the small increase will help the colleges gear up to ensure that the adult students have the services they need to succeed.
In other action, the Board of Regents:
Reviewed a major upgrade to the interactive Tennessee Transfer Pathways website http://www.tntransferpathway.org/ which informs and guides students through the transfer pathways that guarantee course credits earned toward an associate's degree program at community colleges will fully transfer to the state's public and some private universities toward a bachelor's degree in the same program, if the students are admitted and follow the pathways' courses. The upgrades will go live July 5, making it possible for students to chart their entire college path before enrolling as college freshmen.
Approved a new associate of applied science degree in nuclear medicine technology program at Chattanooga State, the first of its kind in the state, and six new certificate programs at four different colleges of applied technology.
Reelected Regent Emily Reynolds of Nashville as the board's vice chair for another year. The vice chair presides in the absence of the governor, who chairs the Board of Regents.
Approved operating budgets for the colleges and system office totaling $1.056 billion for next year.
Approved a change in the title of the chief executive officers at the colleges of applied technology from director to president, the same as community college presidents. The change is in title only, with no change in compensation.
Approved tenure and promotion of faculty at the colleges.
Approved executive incentive compensation plan payments for current presidents and president emeritus contracts for next year.