Nashville, TN – With the back-to-school season underway, many teen drivers are taking the wheel and driving themselves to class for the first time.
Before handing over the keys, the Tennessee Department of Commerce & Insurance (TDCI) encourages parents to do their homework on auto insurance and talk to their teens about the importance of responsible driving.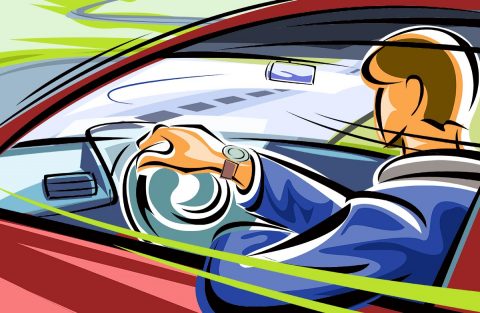 "It's crucial to foster safe driving behavior early," said TDCI Commissioner Julie Mix McPeak. "Educating yourself and your new teen driver about the physical risks and financial consequences of careless driving can help keep them safe behind the wheel and save you money."
According to the Centers for Disease Control & Prevention, motor vehicle crashes are the leading cause of death for U.S. teens. Fortunately, teen motor vehicle crashes are preventable and proven strategies can improve the safety of young drivers on the road.
TDCI shares the following tips from the National Association of Insurance Commissioners (NAIC) to help keep teen drivers safe and parents' costs down:
Seven Tips
1. SET GROUND RULES
Insuring a teen driver will result in additional costs for you, no matter which insurance policy you choose. However, how well your teen respects the privilege of driving is a factor you can control. Set up driving rules, including:
Hours during which the teen can and cannot drive
Number of friends allowed in the car at one time
Number of miles teen is allowed to drive per day or week
No cell phone use while driving
Consider setting up a driving contract with your teen that clearly lists the teen's duties and responsibilities when driving and caring for the vehicle.
2. EDUCATE
To make sure your teen is ready to drive solo, consider utilizing the NAIC's Insurance 101 for Teen Drivers tool. This free interactive module features quizzes to help teen drivers get smart about
insurance. The program shows teens how being an unsafe driver can hurt financially as well as physically.
3. PURCHASE A VEHICLE OR ADD A DRIVER?
When considering buying a vehicle for your teen, remember that SUVs, convertibles and sports cars will cost more to insure.
If you don't want to purchase a car specifically for your teenager, be aware that adding another driver to your policy can be costly. For example, if you drive a newer, expensive sports car, adding a teen driver may considerably raise your premiums. However, a modestly priced economy car with liability coverage may be more appropriate for your teen. Make sure you discuss options with your insurance agent.
4. CONSIDER REVISING COVERAGE, DEDUCTIBLES
You may reduce your auto insurance costs by raising the deductibles on physical damage (collision and comprehensive) coverages. Be sure to review your current deductibles to determine whether you can afford to absorb a larger portion of your loss in the event of an accident. Also, consider lowering or eliminating physical damage coverages on older vehicles — unless a lienholder, such as a bank, requires it. Raising the deductible and allowing the teen to drive your oldest vehicle can help lower costs.
While reevaluating your coverage, check to see if new products such as usage-based insurance (UBI) may be a good fit for your family. With UBI, the auto insurer monitors your driving behavior and uses that information to determine your rates. NAIC's DriveCheck tool helps consumers determine if they could benefit from UBI.
5. REGULARLY REVIEW YOUR POLICY; UPDATE ACCORDINGLY
Regularly review your policy to make sure the basis for your premium is as accurate as possible. Here are some things that can affect your premium:
• Adding or removing a vehicle from your policy
• Teen graduates from high school or reaches the age 18
6. MANAGE ACCIDENTS
While education and preparation can help, accidents still happen. In the event of an auto accident, make sure everyone knows what steps to take to stay safe and protect their identity. NAIC's free WreckCheck app for iPhone® and Android® walks you through what to do — and not do — after an accident.
7. GET MORE INFORMATION
For more resources on teen driving, visit http://teendrivers.insureuonline.org/. For help with all things insurance in Tennessee, contact the TDCI Consumer Insurance Service Division at 1.800.342.4029 or 615.741.2218, or visit us online.