Written by Leon Roberts
U.S. Army Corps of Engineers, Nashville District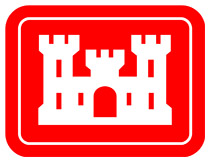 Nashville, TN – The U.S. Army Corps of Engineers Nashville District invites the public for a free tour of Cheatham Lock, Dam and Hydropower Plant in Ashland City, Tennessee. Free tours for the general public are Saturday, July 21st; and Saturday, September 8th.
Tours of the facility are limited to 45 persons and each tour begins at 11:00am Central Time. Pre-registration is required for all tour guests, including minors.
The deadline to register is seven business days prior to scheduled tour.
Personal information collected during sign-up is used for security background checks.
Approximately one hour in length, the tour will begin at the Right Bank Recreation Area. After guest check in and a brief introduction, guests will walk to the lock. After viewing the lock, participants will walk across the spillway section of Cheatham Dam and into the power plant.
Guiding guests through the facilities, Corps of Engineers personnel and volunteers will provide information about Cheatham Lake's unique history, project purposes, recreational opportunities, fish and wildlife benefits, as well as, an up-close look of the lock, dam and powerhouse facilities.
Sign up at www.SignUpGenius.com/go/5080948A4A92EAAFA7-cheatham
Note: You must provide full name, address, phone number, driver's license, state of issue, for every person 18 and over signed up for the tour. If it is not provided that person will not be allowed to participate in the tour upon arrival. When signing up, each individual must have a different e-mail address or the website will not accept additional signups for additional family members. Please put "None" in Driver's License field for children who do not possess them.
Directions
Cheatham Lock, 1799 Cheatham Dam Road, Ashland City, Tennessee 37015-9805
From Ashland City, Tennessee, take TN-12 North for 7.5 miles. Turn left onto Cheatham Dam Road for 2.2 miles to Right Bank Recreation Area. Turn right for 1.5 miles – arrive at Cheatham Lock. Sign will direct to parking area and tour starting area.
Background
Congress authorized the Cheatham Lock and Dam Project in 1946 as a navigation unit of a comprehensive plan of development for the Cumberland River Basin. The dam is located in Cheatham County, Tenn., on the Cumberland River at mile 148.7 about nine miles downstream of Ashland City.
The original purpose of this water resources development project was to replace three smaller, aging locks built at the turn of the century: Lock A at Cumberland River mile 150.6, Lock 1 at mile 188.4, and Lock 2 at mile 201. The ideal construction site was about nine miles downstream of Ashland City at River Mile 148.7, just 42 miles below Nashville.
In 1952, Congress added authorization for the production of hydroelectric power as a project function. The lock, dam, and power plant were designed by the U.S. Army Corps of Engineers and built by private contractors under Corps supervision. Construction started in April 1950, and the lock was opened to navigation in December 1952. The project became fully operational with the completion of the third generating unit in the power plant in November 1960.
The hydropower plant features three Westinghouse generators. Each generator produces 12 megawatts, 13,800 volts, 60 cycles, with a total potential output of 36 megawatts capable of powering 23, 400 residential homes at maximum output, with an annual average capability of powering 15,000 residential homes
Cheatham Lake covers 7,450 acres and has 320 miles of shoreline. The lake is a "run-of-the-river" type that operates basically on normal stream flow. The Corps uses as much of the inflow as practicable for hydropower generation. The dam was not constructed to provide a designated capacity for regulating floodwaters. Therefore, during periods of heavy rainfall and high stream flow, the spillway gates are opened to pass waters in excess of the capacity of hydropower turbines.
Privacy Act Statement
Information is solicited in accordance with Title 10, U.S. Code Section 552, and is used to provide information necessary in preparation for a scheduled tour of the facility and to verify positive identification of visitors. Solicited information is voluntary; however, failure to provide information may result in denied visitor access. The information provided to the Corps of Engineers will not be retained digitally or by hard copy after the scheduled tour date.