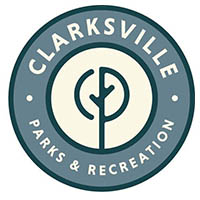 Clarksville, TN – The 2019 September-December Clarksville Parks and Recreation Activity Guide is now available, offering details about more than 100 programs and events, a detailed map showing all 48 of the department's parks, trails and facilities, and information about rentals for private functions.
The guide also offers information about more than 20 new events and programs from September to December in the City's parks, recreation centers and pools and includes information about current and upcoming park projects and improvements.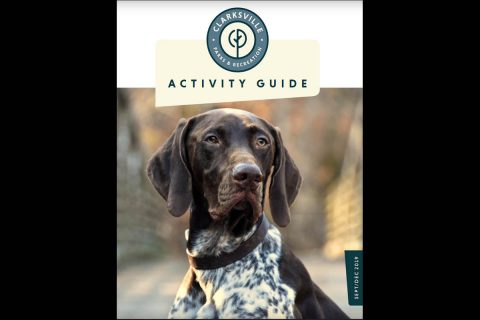 Here are some of the new programs you can find in the September-December Activity Guide:
Yoga in the Park
Focus on yoga postures, breathing and meditation by participating in this 8-week program from 10:00am-11:00am Saturdays, September 14th to November 2nd at McGregor Park. The fee is $10.00 per class.
L.I.F.T. (Lead Intense Fitness Training)
Gain strength and lose weight during this upbeat fitness class from 6:00pm-6:45pm on Mondays and Wednesdays, September 23rd to October 30th at Crow Recreation Center. The fee is $45.00 per session.
Big & Messy Art
Youths are invited to explore their creative side while having fun and getting messy from 4:00pm-5:30pm on Thursday, September 26th at Burt-Cobb Recreation Center. The fee is $5.00 per child, ages 6-12.
Prenatal Aerobics
Expecting mothers can learn how to tone and strengthen their bodies with this fun and challenging aqua workout from 10:30am-11:30am on Saturdays, October 5th to November 23rd at New Providence Pool. The fee is $30.00 per session.
History Alive
This fundraiser, hosted by the Friends of Fort Defiance, will feature an evening of history, music from "The Traveling Caudells" and 19th-century fare from 6:00pm-9:00pm on Saturday, October 5th. Visit www.FtDefianceClarksville.com for more information.
Liberty Park Halloween Takeover
Participate in Halloween-themed arts and crafts, a pumpkin decorating contest, scavenger hunt and enjoy spooky treats from 5:00pm-7:00pm on Friday, October 25th. Decorated pumpkins will be judged at Fright on Franklin. The fee is $10.00 per person.
Adaptive Music Therapy
We've partnered with the Clarksville Association for Down Syndrome to offer a class for participants with special needs to explore, learn, create and appreciate music in a fun and exciting way from 12:00pm-1:00pm on Saturday, October 26th at Crow Recreation Center. Free with center membership.
Cards for Troops
Decorate cards and write encouraging notes to soldiers for the Military Missions Organization to send to troops throughout the world from 2:30pm-5:30pm on Thursday, November 7th at Kleeman Recreation Center. Free admission.
Veterans Appreciation Day
Receive free admission to New Providence Pool on Monday, November 11th with valid Military ID.
To register for these programs or to download a free copy of the Activity Guide, visit www.CityofClarksville.com/ParksRec. Interested in a paper copy? The Activity Guide is available for pick-up at all of our facilities and many of our parks.
Clarksville Parks and Recreation Activity Guides are published three times a year in January, May and September. The Activity Guide has been recognized as the best parks and recreation printed marketing effort in the state by the Tennessee Recreation and Parks Association.
For information, visit www.ClarksvilleParksRec.com and subscribe to our e-newsletter.
About the Clarksville Parks and Recreation Department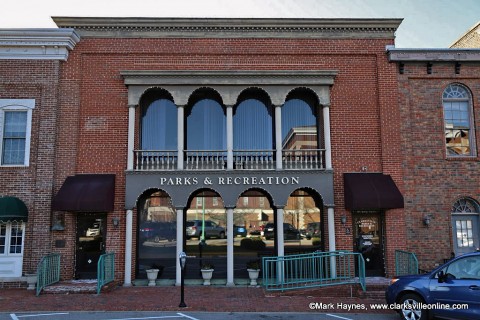 The mission of the Clarksville Parks and Recreation Department is to provide a variety of positive recreational experiences to enhance life values for individuals, families, and our diverse culture.
The Clarksville Parks and Recreation Department offers a wide variety of recreational facilities and activities for all ages, maintains more than 700 acres of parks and facilities, provides 22 park facilities that offer a variety of amenities, including playgrounds, picnic areas, walking trails and pavilions or picnic shelters and maintains three community centers with year-round programming for youth, adults and seniors, as well as four public swimming pools
The Clarksville Parks and Recreation Department is located at 102 Public Square, Clarksville.
To learn more call 931.645.7476.