Clarksville, TN – Austin Peay State University (APSU) Governors Guard ROTC cadets this weekend will host about 90 cadets from high schools from throughout the area in the Raider Challenge competition. The competition is this Saturday, September 21st, 2019 from 7:00am until 4:00pm at the APSU Clarksville campus.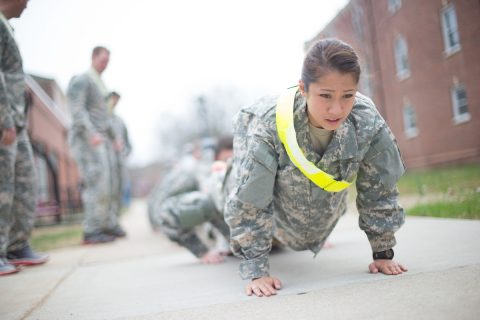 Competing schools include Rossview High School, Clarksville High School, Northwest High School, Montgomery Central High School, Kenwood High School, West Creek High School and Ravenwood High School.
The JROTC cadets will compete in several events including rope climbs and rope bridge; a two-mile run; casualty and medical evacuations; castle raid and tire resupply; and a field leader reaction course.
The events will be at Fortera Stadium, the Memorial Health Building, the intramural field, the Dunn Bowl, Emerald Hill, Edith Pettus Park and outside Burt Elementary School.
Thirty-two of the Austin Peay State University cadets will run the event.