Clarksville, TN – The Austin Peay State University (APSU) men's cross country team intends to make a statement Saturday as the Governors head to Edwardsville, Illinois, to run in the 2019 OVC Championship. The men's eight-kilometer race will begin at 9:00am.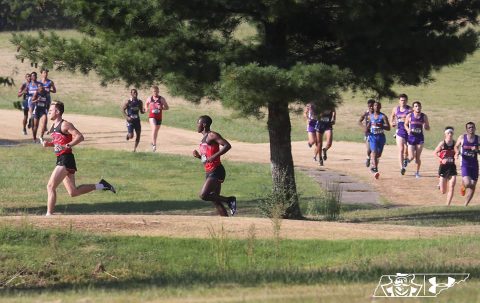 The Governors are participating in the 59th meeting of the OVC Championships, dating back to 1962.
This year's race will be running at SIU Edwardsville on the SIUE Cross Country Course. The APSU Govs ran at this course earlier this season, September 13th at the SIUE John Flamer Invitational.
Former OVC Runner of the Week Thomas Porter will look to continue to lead the way for the Austin Peay State University Governors as the top runner for the team for the entire regular season. Porter also has finished in the top-25 among individuals in every race this season.
Hezron Kiptoo and Nash Young has finished in the top three for the team in almost every race this season. Young looks to post an outing similar to his run at the John Flamer Invitation where he finished in the top-25 (27:46.6). Kiptoo will look to join Young and Porter in the top-25 after Kiptoo finished 21st in the Murry State Open.
"The confidence in the locker room has been an all-time high, in my opinion," said Austin Peay State University head coach Valerie Brown. "We just have been reminding this team of their ability. Making sure that we all have our great meet at one time is vital at this time.
"Having an opportunity to come here prior, they know what to expect. They know where to be aggressive within the course, knowing where the hills are, and how they need to adjust in terms of getting back into great position. The last two weeks have been about focus confidence, togetherness, belief, and trust. Trusting each other, trusting the coaches, trusting the training, and coming together at this meet and executing to a championship level."