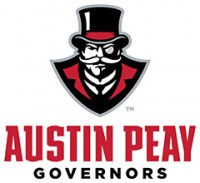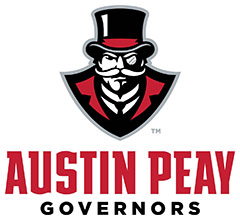 Clarksville, TN – Dr. Kristal McGreggor and Lynson Willis, ATC, CES are set to join the Austin Peay State University (APSU) athletics department in the coming months, Vice President and Athletics Director Gerald Harrison announced Wednesday.
Dr. McGreggor will serve as the Associate Director of Athletics for Student-Athlete Success beginning this month, and Willis will join the Governors as an Associate Athletic Trainer, April 2023.
"We are excited to welcome the two outstanding professionals to Stacheville," said Harrison. "Kristal and Lynson both have an established history of not only working with student-athletes, but displaying a passion for their success. They understand our pursuit of excellence and commitment to the principles of the 'Total Gov Concept.' I look forward to seeing what these energetic and innovative leaders bring to Austin Peay State University Athletics."
Dr. McGreggor most recently served as the Assistant Director of Student-Athlete Development at Yale, where she recruited and coached over 50 student-athletes for leadership positions and served as the liaison for five affinity groups to create an inclusive campus for all student-athletes. During her time in New Haven, Connecticut, Dr. McGreggor also conducted quantitative research with over 900 student-athletes to effectively assess the student-athlete experience and monitor the cultural pulse of the athletic department.
"I am truly grateful for this opportunity to serve an amazing institution and athletic department," said Dr. McGreggor. "I look forward to building relationships with our student-athletes, coaches, administrators, and campus community. I am super excited to join the Governors family!"
Before her time at Yale, Dr. McGreggor worked as an academic mentor in the Michigan athletics department where she conducted one-on-one strategy sessions to examine student-athletes' strengths and weaknesses and created a realistic, holistic support plan to improve their time management, reading, writing, test-taking, and note-taking skills.
Dr. McGreggor also served as a research associate at the Center For Race & Ethnicity in Sport in Ann Arbor, Michigan, where she was the lead researcher on four projects to document and examine Black consumers' Historically Black Colleges and University's (HBCU) sport consumption experience. Dr. McGreggor also spent two years as a graduate teaching assistant and five years as the HBCU Alliance Liaison for the University of Michigan School of Kinesiology.
Dr. McGreggor began her career in college athletics as an assistant coach and director of operations for the track and field team at Hampton, where she received her bachelor's degree in marketing in 2011 and her master's degree in sports administration in 2015. Dr. McGreggor earned a Ph.D. in sport management from Michigan in 2020.
Willis comes to Clarksville after spending the past four years at Howard, where he most recently served as the Associate Athletic Director of Sports Medicine. During his time in Washington, D.C., Willis helped create and implement policies and procedures to ensure the health and well-being of 550-plus student-athletes. Willis also helped to expand Howards' athletic training staff from zero to seven members while establishing new partnerships to enhance quality care through technology and re-establishing a student-aid program.
"I am extremely excited for the opportunity to work with Lauren and the sports medicine staff to help the Governors athletic programs achieve their potential," said Willis. "I can't wait to build a foundation that allows our student-athletes to reach their full potential in and out of competition."
Since 2020, Willis also served as COVID-19 testing director and a COVID testing committee member for the Bison.
Before his time at Howard, Willis spent nine years at Saint Francis College, where he began as an assistant athletic trainer before being promoted to associate head athletic trainer in 2018.
After being elevated to the associate head athletic trainer for Terriers, Willis mentored the assistant athletic trainers on staff with their teams and cases while also coordinating care with team physicians and collaborating on preventive, corrective, and rehabilitation exercises with the strength and conditioning staff.
During his time in Brooklyn, Willis also served as an athletic trainer for the Brooklyn Italians Soccer Club, the Atlantic 10 Basketball Championship, The Basketball Tournament, and the New York City Department of Education.
Willis began his career in college athletics as a sports medicine volunteer at Saint Francis, where he earned his first bachelor's degree in health promotion and science in 2006. He then worked as an athletic training student at Stony Brook, where he earned his second bachelor's degree in athletic training in 2010. Willis is currently working towards a master's degree in organizational leadership at Manhattan College.