Topic: 41-A Bypass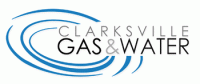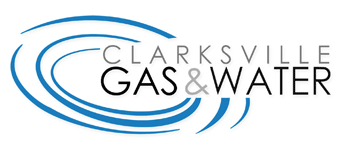 Clarksville, TN – On Thursday, February 25th, 2021, the Clarksville Gas and Water Department (CGW) has planned a water outage, weather permitting, at 10:00pm on Denny Road, a section of Madison Street from Denny Road to South Richview Road and the Richview Park subdivision including the streets listed below for fire hydrant replacement work.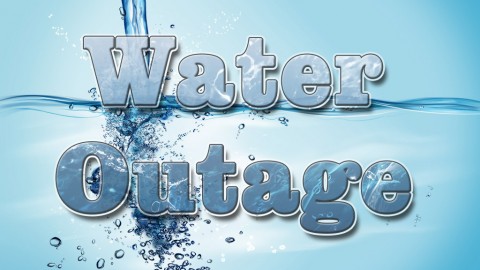 «Read the rest of this article»

Clarksville, TN – On November 4th, at 7:30am the Clarksville Area Chamber of Commerce will host a Power Breakfast at the Wilma Rudolph Event Center. Commanding General of the 101st Airborne Division (Air Assault) and Fort Campbell Major General Brian E. Winski will present an update on Fort Campbell at this networking breakfast event. This event is currently sold out. For more information call 931.245.4342.
«Read the rest of this article»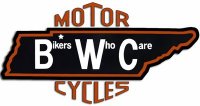 Clarksville, TN – On Monday, August 10th, 2020, Bikers Who Care Director Bill Langford announced that this year's BWC Toy Run will take place Saturday, September 19th, 2020.
Riders are encouraged to arrive at Liberty Park at 11:00am. They will depart for their scenic journey through Clarksville at 1:00pm and arrive at Appleton Harley-Davidson about 30 minutes later.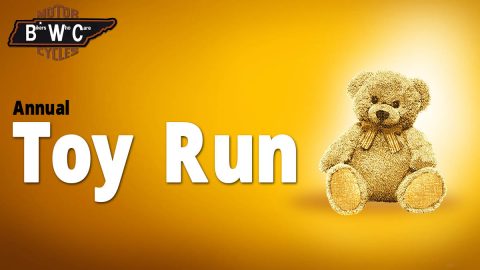 «Read the rest of this article»
Clarksville Police Department

Clarksville, TN – On Wednesday, January 2nd, 2019 around 11:30am, a Chevrolet Silverado driven by a 39 year old male was traveling west on Ashland City Road (41-A bypass). A GMC Envoy driven by a 25 year old female was traveling south on East Old Ashland City Road.
As the driver of the Envoy was approaching the stop sign at the intersection of East Ashland City Road and Ashland City Road, she applied the brakes to stop but, the brakes failed, causing the Envoy to run through the stop sign and collide with the rear quarter panel of the Silverado.
«Read the rest of this article»
Clarksville, TN – Appleton Harley-Davidson plans a huge celebration to honor their customers and those who serve our community.
On Saturday, October 14th, it's Motorcycle Mayhem-Buddy & Glen Memorial Run And Harley-Davidson Giveaway. Activities begin at 9:00am and run until 10:00pm.
«Read the rest of this article»

Clarksville, TN – Clarksville's third annual Welcome Home Veterans parade is scheduled for Saturday, September 16th, 2017 at 10:00am in historic downtown.
"Originally created to honor Vietnam Veterans, the parade now a tribute by Vietnam Veterans to all American Heroes. This is a day for families, friends and all citizens to salute the service and sacrifices made by America's Military," said Visit Clarksville Board Chairman Jerry Allbert.
«Read the rest of this article»

Clarksville, TN – Individuals may order a 3′ x 5′ United States flag in honor, in memory or as a tribute to a loved one as part of Clarksville's upcoming Welcome Home Veterans Celebration, September 13th-17th, 2017. All flags will be displayed in the Field of Honor – Veterans Tribute at Beachaven Vineyards and Winery, 1100 Dunlop Lane, September 14th-17th.
«Read the rest of this article»

Clarksville, TN – On Tuesday, July 25th, 2017, Clarksville Police Officers were very busy taking vandalism reports after, at least, 15 vehicles were damaged by BB Gun damage in the overnight hours, between July 24th and July 25th.
The vast majority of the vehicles damaged were at residences long the 41A Bypass. The estimate for damages is over $10,000 since some of the vehicles not only had windows broken, but also had damage to the car bodies.
«Read the rest of this article»
Clarksville Police Department will be taking part in "Operation Southern Shield"
Nashville, TN – Today, July 17th, 2017, the Tennessee Highway Safety Office (THSO) was joined by the National Highway Traffic Safety Administration (NHTSA), the Georgia Governor's Office of Highway Safety, and law enforcement partners for a press event to launch "Operation Southern Shield," a regional mobilization to crack down on speeding from July 17th to July 23rd, 2017.
The Clarksville Police Department will be joining in this effort and providing increased presence on US-41A (Madison Street, 41-A bypass, Providence Boulevard, Fort Campbell Boulevard, and Riverside Drive.
«Read the rest of this article»

Clarksville, TN – The Eyes of Freedom: Lima Company Memorial is the latest addition to the many events that have become part of Welcome Home Veterans Week in Clarksville, Tennessee September 13th-17th, 2017.
This traveling memorial depicts the fallen Marines and Navy Corpsman of Columbus, OH based Lima Company 3/25, one of the most heavily engaged units of Operation Iraqi Freedom.
«Read the rest of this article»