Topic: ADA
Clarksville, TN – Clarksville Mayor Joe Pitts and the Tennessee Disability Coalition are excited to celebrate the 30th Anniversary of the Americans with Disabilities Act.
This important civil rights legislation, signed by President George H.W. Bush in July 1990, prohibits discrimination and ensures people with disabilities have the same rights and opportunities as other Americans.
«Read the rest of this article»

Clarksville, TN – A pair of senior Austin Peay State University football players, offensive tackle Ben Stansfield and defensive lineman Iosua Siliva, have been named to the 16th annual Football Championship Subdivision Athletics Directors Association (FCS ADA) Academic All-Star Team.
«Read the rest of this article»
Clarksville, TN – Greetings: Over the past few weeks, there has been a great deal of discussion about the Downtown Market. In many ways, the talk has been exciting. At the heart of the problem is success and that is the best kind of ''problem'' to have. Many times, continued success requires change and that is the case with the Market.
When the Market began in 2008, it was identified as a creative way to address many needs. The rapid growth the Market has experienced, however, has been a bit surprising given the fact that it is only in its fourth year.
«Read the rest of this article»
Injury risk nearly two times greater without mouth protection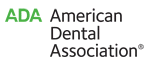 CHICAGO, IL  — If you participate in organized sports or recreational activities, there's always the risk of injury to the mouth, says the American Dental Association (ADA).
In a recent NHL playoff game, a Chicago Blackhawk player was struck in the mouth by a speeding puck. Although wearing a mouthguard, according to news reports, the player lost seven teeth in the incident, which serves as a reminder that acute dental injuries can occur when least expected. «Read the rest of this article»
Affordable health care, including dental care, is what the Matthew Walker Comprehensive Health Center is all about. Based in North Clarksville, the new facility is located at Dover Crossing at the Phillips Square building.
Matthew Walker Comprehensive Health Center is committed to providing primary and preventive medical and dental care. We are accredited by the Joint Commission on Accreditation of Healthcare Organizations (JCAHO), American Dental Association (ADA), Certified FDA Mammography Facility, and the Clinical Laboratory Improvement Amendment (CLIA).
This highly-rated clinic, which opened its doors on January 2, is funded through a $1.5 million grant, and is extending itself to people of all income brackets and will serve both the insured and the uninsured with the following services:
Adult Medicine
Primary health care is provided to person's 18 years and older in the Adult Medicine Suites. An Internal Medicine or Family Medicine physician and a Nurse Practitioner team work together to provide patients with a personal health care plan. Services of the adult medicine group include routine physicals, health maintenance, and sick visits. «Read the rest of this article»