Topic: Advertising
Business conferences are a great way to expand your professional network at refresh your perspective on your business. Deciding to attend and preparing for a business conference sometimes involves a bit of work, whether or not one frequently attends business events. This article will take a look at three of Middle Tennessee's major business events, and, ideally help you make a decision about which one is the best value for your admission ticket dollar.
Before we jump into a discussion of specific business events, let's consider why one should attend a business conference or convention or summit. After all, business events take time and cost money. You have to decide whether the benefits of attending an event are worth the cost.
«Read the rest of this article»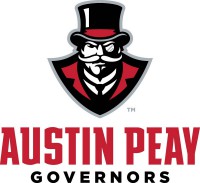 Clarksville, TN – Austin Peay State University athletics unveiled its new visual identity series and brand marks at a press conference, Tuesday, in the Dunn Center.
The series, which includes an updated primary logo, focused heavily on a new Governor Peay logo along with a fresh word mark heightened by a contemporary font.
"Our brand is not just about the mark," APSU Athletics Director Derek van der Merwe said. "It's about defining who we are first and foremost. But we also defined a strategic plan for how we are going to get there.
«Read the rest of this article»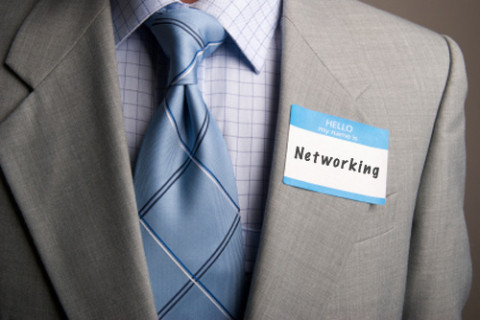 Clarksville, TN – Advertising is expensive. What does a small business with a great product or service do, then, when they need to get out the word about what they're selling when they afford to spend a lot on advertising?
For many small businesses, the 21st century answers to this question are online social networking (social media) and traditional face-to-face networking. Both have their pitfalls, but I want to share with you some ideas about how to avoid them.
Traditional Face-to-Face networking can be time-consuming and unproductive, especially if you have to stop working, drive to wherever the networking event is happening, and then run the gauntlet of hand-shaking, introductions, and polite conversation. «Read the rest of this article»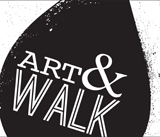 Clarksville, TN – The First Thursday Art Walk returns on Thursday, March 7th in downtown Clarksville.  Produced by The Downtown Clarksville Association, this self-guided tour spanning a 5-block radius that combines visual art, live music, engaging events and more, takes place in the heart of Downtown Clarksville.
With 10+ venues, bars and businesses participating each month, the First Thursday Art walk in Clarksville is the ultimate opportunity to savor and support local creative talent. «Read the rest of this article»

Yonkers, NY – Whether it's a newspaper ad for a giant blowout sale or a TV pitch promising to save you hundreds on car insurance, some advertisers have a way of stretching the truth to get you to open your wallet.
The July 2012 issue of ShopSmart magazine, from the publisher of Consumer Reports, highlights tricky ad claims that companies frequently make and offers advice on how to avoid getting suckered in. «Read the rest of this article»
No consensus on who is trusted to regulate advertising industry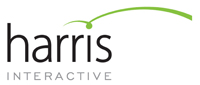 New York, NY – If advertising is created to sell a product, service or even an idea, it's helpful if the message is not only clear but also believable to the intended audience. However, only one in five American adults say they trust that advertising is honest in its claims all or most of the time (19%). Rather, a majority say they trust that advertising is sometimes honest in its claims (65%) and just over one in ten say that they never trust that advertising is honest in its claims (13%).
These are some of the findings of a new Adweek Media/ Harris Poll, survey of 2,098 U.S. adults surveyed online between October 5th and 7th, 2010 by Harris Interactive. «Read the rest of this article»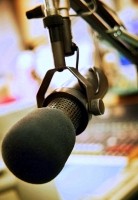 Anyone listening to talk radio hears the talking heads push gold as a sound investment.  Conservative shock jock Micheal Savage does it,  Glenn Beck does it,  Liberal talkers Randi Rhodes and Thom Hartmann do it, even though I can't find a link for you.  How can corporate hating liberals and "return to the gold standard" conservatives agree on gold as a good investment?  But they also agree on other sponsors, such as Gotomypc, just to name one….but let's get back to gold.
Dave Ramsey, a Christian financial adviser radio talker, says this idea that gold is a good investment is a myth.  Ramsey says: «Read the rest of this article»

I am annoyed with Belk in particular but also other stores for using deceptive advertising especially during the holidays. In LARGE print Belk's ad says 'Great' $20 off a $100 purchase applies to 'regular and sale priced merchandise'. However, the fine print excludes about half the stuff in their store.
I went there and without my magnifying glass – wasn't able to read their huge list of exclusions. One of the exclusions is a rather generic term 'Gifts'.  The exclusion that knocked them off my list was 'Small Electrics' – which excludes basically the whole kitchen appliance area. «Read the rest of this article»
It's almost impossible not to hear the term "Green" on a daily basis. The earthy color has become a popular buzz word due to the Global Warming debate. Green energy, green jobs, green feelings, green practices, green (fill in the blank). I say enough already! I realize it's not hip, fashionable or trendy to cast doubt upon this massive advertising campaign that is "Green" but frankly I'm sick of hearing it. Yes, we humans have not been kind to Mother Earth. There are many things we can do to reduce our impact on this planet. But if you really think the "Green" movement is solely about saving the environment, I have about 400 square miles of land in Hawaii to sell you. It is about "Green" as in cash baby, cha ching! «Read the rest of this article»
NASHVILLE – In an effort to help you keep more informed about issues important to you, State Representative Joe Pitts will be issuing a series of reports over the next several months. If you have questions or need additional information about any of the issues discussed in these reports, please let him know. This report is on education in Tennessee.
In a difficult economy, many state governments have turned to cutting education funds in order to make up the difference in revenue shortfalls. In Tennessee, we recognize that a child's ability to receive a quality education is potentially the most important event in their lives and that opportunity must be protected, even in difficult financial times.
This year, the General Assembly passed the budget keeping the Pre-K funds in place on a recurring basis, instead of the risky ruse of using lottery reserves for this necessary program. The state is required to continue paying for the program in future years and not be subject to cuts based on limited resources. Also included in our budget was funding for scholarships for our National Guard veterans. «Read the rest of this article»