Topic: Aging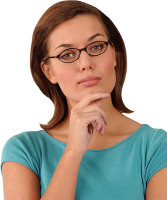 Clarksville, TN – The chitter chatter about our gray hair, our short hair, our too thin of hair…it's just the tip of the iceberg. Women can talk about matters of vanity "till the cows come home." For Pete's sake, where are those cows already?
Lulls in conversation drift from stuff that matters (God, family, career, community) to things that clearly don't matter as much (hair, weight, aging, clothes). I am not saying that those conversations are inherently bad; I am saying that it is "small talk" with big consequences. I believe that our conversations drive our vanity and ultimately our insecurities as women. «Read the rest of this article»
Los Angeles, CA – If you look old, your heart may feel old, according to research presented at the American Heart Association's Scientific Sessions 2012.
In a new study, those who had three to four aging signs — receding hairline at the temples, baldness at the head's crown, earlobe crease, or yellow fatty deposits around the eyelid (xanthelasmata) — had a 57 percent increased risk for heart attack and a 39 percent increased risk for heart disease. «Read the rest of this article»
Supports Use of Cardiac Rehab at any Age
Dallas, TX – Exercise can counteract muscle breakdown, increase strength and reduce inflammation caused by aging and heart failure , according to new research in Circulation, an American Heart Association journal.
The benefits for heart failure patients are similar to those for anyone who exercises: there's less muscle-wasting, and their bodies become conditioned to handle more exercise.
Age of the patients didn't matter, either, researchers found. «Read the rest of this article»
Atlanta, GA – What is longevity without health? Adults today are looking not only to extend their lives, but to enjoy their extra years. By 2030, the proportion of the U.S. population aged 65 and older will double to about 71 million older adults, or one in every five Americans.The far-reaching implications of the increasing number of older Americans and their growing diversity will include unprecedented demands on public health, aging services, and the nation's health care system.
The Centers for Disease Control and Prevention (CDC) works hard to protect health and promote quality of life through the prevention and control of disease, injury, and disability. CDC has developed some keys to preventing some of the most common health issues facing older adults.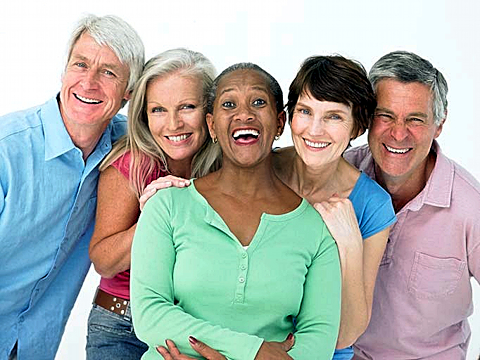 «Read the rest of this article»
In the United Methodist parishes I served near Fort Leonard Hood, Missouri, we had congregations of good people where the majority were over 65 years of age.

I still cherish and remember fondly these dedicated people. They included Luther and Beth, retired medical doctors from South Africa; and  Mary, the 30-year church treasurer and retired school teacher who chose to remain single but assisted nieces and nephews with college expenses. They include Ida, who lived in HUD housing and at the age of 80 passed on. She was a source of sunshine though "as poor as Job's turkey." Upon her demise, she deeded to the church her one source of passing the time: a record player and a set of 78 rpm records. «Read the rest of this article»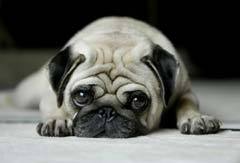 Is it in the U.S. Constitution that "old dogs can't learn new tricks?" Such platitudes were part of our upbringing, but this is one is particularly misleading. My experience with an old dog is teaching me.
Cassie, our healthy 15-year-old Pug, is a supportive companion and she is challenging this ancient and trite platitude. Cassie, even though she has exceeded the age expectancy for her breed, is either an exception or the disproving of the trite saying.
Cassie, in the human equivalent of 105 years of age, is more mentally active than ever. Even in her senior years she is demonstrating an alertness, a "brain receptiveness" to new tricks, many of which are beneficial to the household. She is more effective than ever in communicating her needs to us with a bark, or by sitting in front of us and staring us in the eyes. For 14 years, she never barked except when visitors arrived at our door. Now she barks like clockwork at 10 p.m. or 2 a.m., whenever she need to go out and relieve herself. At this stage, she may have a gland problem that pushes her to more frequent needs to relieve her kidneys. Just like many of us senior citizens. «Read the rest of this article»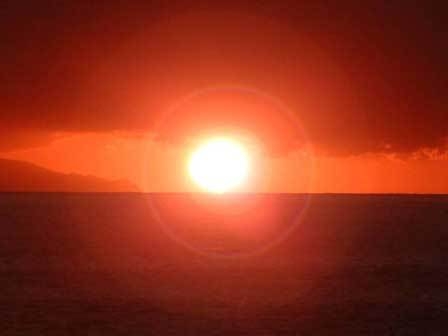 While in the U.S. Army for 20 years, I identified my home of record as St. Louis, Missouri, where I was raised on the south side in a home where my parents both worked full time to make ends meet. Life wasn't a battle for survival, but it was a struggle from pay day to pay day.
Though now a Tennessee resident, when I speak of home I still focus on Missouri, especially the Ozarks where I was born and spent six formative years of childhood.
Recently I returned to the Ozarks near Fort Leonard Wood. There for three days, I faced an epiphany, an experience of both sadness and joy. Experiences that brought me closer to reality. Something happened that was unforeseen and unanticipated, something that wasn't on my list of objectives for this trip. The result was a new personal "awareness" and sensitivity toward my own well-being. «Read the rest of this article»
Age?
The other day a young person asked me how I felt about being old. I was taken aback, for I do not think of myself as old. Upon seeing my reaction, she was immediately embarrassed, but I explained that it was an interesting question, and I would ponder it, and let her know.
Old Age, I decided, is a gift.
I am now, probably for the first time in my life, the person I have always wanted to be. Oh, not my body! I sometime despair over my body, the wrinkles, the baggy eyes, and the sagging butt. And often I am taken aback by that old person that lives in my mirror (who looks like my mother!), but I don't agonize over those things for long.
I would never trade my amazing friends, my wonderful life, and my loving family for less gray hair or a flatter belly. As I've aged, I've become kinder to myself, and less critical of myself. I've become my own friend. «Read the rest of this article»
In July I celebrated my 70th birthday in Nashville at the Melting Pot Restaurant, with a fine dinner and festive atmosphere for this special occasion. Though born in the Missouri Ozarks, near Fort Leonard Wood, I am now and plan to remain a Clarksville resident and productive citizen in our community. At my age, I find it this to be an enriching place to live out my remaining 15-20 years.
Since turning 70, I am analyzing my situation,and have made the following observations:
I am still maturing
I still enjoy sports
I'm dedicated to a high health standard
I still appreciate exercising
I recognize the brevity of life more than ever before
I've enjoyed the World Series and the weekly Titans game
I enjoy serving as a board member on several dynamic community organizations
I continue to discover the security, peace and direction of my faith and appreciate my spiritual resources
While this litany could continue, I find myself pondering and reminding myself of my legacy. Not what it will be, but rather, what it is now. «Read the rest of this article»
"Some days I just wanted to crawl into a closet and scream… "
"One morning I found I simply could not get out of bed. The simple action of pushing back the sheet was too hard. I had nothing left…"
"My mother's brain is gone, but her body is like the energizer bunny. Keeps on going and going and going … and I can't keep up. I'm so tired I am getting sick all the time…"
"Dad keeps sneaking out. How can someone who remembers nothing be so clever … he's an escape artist…"
For the millions of caregivers tackling the challenge of caring for someone with Dementia, most commonly in the form of Alzheimer's disease affecting a parent, spouse or sibling, things like exhaustion, stress, declining health (their own), anger, rage, guilt and other emotions and issues are "normal." It's what happens when otherwise healthy people are suddenly confronted with the 24/7 reality of care-giving. A kind of care-giving measured not in days, weeks, or months, but years.
As Alzheimer's reaches near epidemic proportions and is affecting ever increasing millions of people who are living longer (if not always better), and the pool of available caregivers shrinks, the pressures are mounting. And caregivers are crumbling under the weight of their complex responsibilities. «Read the rest of this article»