Topic: Android App
Inexpensive, on-the-go exercise tools for anyone
Yonkers, NY – Creative and innovative fitness classes are popping up everywhere, but some days, there just isn't time to get to the gym.  The March 2013 issue of ShopSmart magazine, from Consumer Reports, features exercise apps that allow users to get in all types of workouts anytime, anywhere.
"Sticking to fitness goals can be a challenge," said Lisa Lee Freeman, editor-in-chief of ShopSmart. "Having access to workout guides on a smartphone can help you stay on track no matter where you are." «Read the rest of this article»
Washington, D.C. – The Internal Revenue Service today opened the 2012 tax filing season by announcing that taxpayers have until April 17th to file their tax returns. The IRS encourages taxpayers to e-file as it is the best way to ensure accurate tax returns and get faster refunds.
 
The IRS also announced a number of improvements to help make this tax season easy for taxpayers. This includes new navigation features and helpful information on IRS.gov and a new pilot to allow taxpayers to use interactive video to get help with tax issues. «Read the rest of this article»
Yonkers, NY – With the holiday season in full swing, it can often be hard to shop smart once you hit the stores.  The December 2011 issue of ShopSmart magazine, from the publisher of Consumer Reports, has tips that will help get all of your holiday shopping done without blowing your budget.
"A lot of factors influence how you shop when you head out to the stores," said Lisa Lee Freeman, editor-in-chief of ShopSmart.  "Everything from who you're shopping with to whether or not you've made a budget in advance can influence your purchase decisions.  To help you shop smarter, ShopSmart came up with some simple ways to stay focused, save big, and not get swept away in the holiday frenzy." «Read the rest of this article»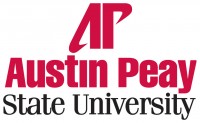 Clarksville, TN – On a stormy Monday afternoon, while tornado sirens blared across the Austin Peay State University campus, Mike Wilson, manager of the school's Geographic Information Systems Center, decided to talk about natural disasters.
"Suppose a tornado rips through here," he said, knocking on his wood desk to ward off the suggestion. "If that happens, local officials will need to do a preliminary damage assessment. That'll go to the state, and the governor will make a decision on whether to call in FEMA for a natural disaster. This app speeds that up."
Wilson motioned to his Android mobile phone. A year ago, his office, in conjunction with the Oak Ridge National Laboratory, developed an innovative new cell phone application known as the Disaster Mitigation and Recovery Kit (DMARK). The application allows emergency responders to document immediately any damage they come across following a disaster. «Read the rest of this article»

Clarksville, TN – Months after Austin Peay State University launched its first mobile app for the iPhone, the Peay Mobile 2 app is now available for Android smartphone users.
The new release for the Android is similar to the app released last August for the iPhone but with additional features: «Read the rest of this article»

Clarksville, TN – Since the successful launch of its own iPhone app last fall, Austin Peay State University has moved toward another endeavor in mobile application development by offering a new course on programming for handhelds this spring semester, which begins January 13th.
The course, CSCI 3010 Mobile Software Development, will introduce the student to application development for small, mobile devices such as cell phones and smart phones. The class will examine topics including user interface design, application portability, Web protocols, data storage and security on platforms such as Android and iPhone. Apps will be implemented using java on Google's Android operating system. «Read the rest of this article»