Clarksville, TN – Since the successful launch of its own iPhone app last fall, Austin Peay State University has moved toward another endeavor in mobile application development by offering a new course on programming for handhelds this spring semester, which begins January 13th.
The course, CSCI 3010 Mobile Software Development, will introduce the student to application development for small, mobile devices such as cell phones and smart phones. The class will examine topics including user interface design, application portability, Web protocols, data storage and security on platforms such as Android and iPhone. Apps will be implemented using java on Google's Android operating system.
The course will be taught by Dr. John Nicholson, assistant professor of computer science and information technology.
In fact, Nicholson recently bought several new cell phones for students to use as tools in the course.
Dr. Bruce Myers, chair and professor of he department of computer science and information technology, said the new course is part of future plans for APSU to offer a program in mobile application development.
"We would like to offer a minor in this," he said.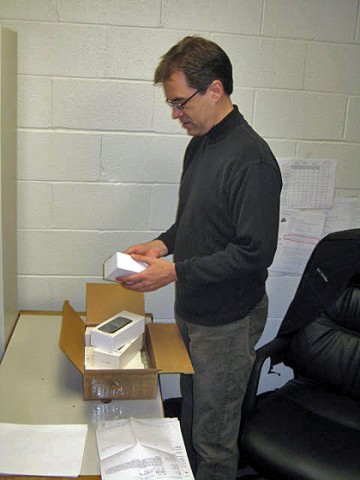 In August 2010, APSU launched the APSU iPhone app, available as a free download through the iTunes Store, operated by Apple – the manufacturer of the iPhone, iPad and other Mac computer products.
The APSU iPhone app has eight features for users, including course catalog, class schedule, Google map of the main campus and other functions.
The APSU iPhone app was created by two APSU students – Russ Christensen and T.J. Phillips – and an alumnus, Robert Dohner.
For more information about the new course, call the APSU Department of Computer Science and Information Technology, 931-221-7840.