Topic: Application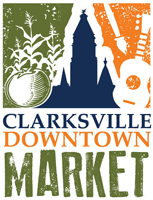 Clarksville, TN – Do you want to sell your homegrown or homemade items this summer? Clarksville Parks and Recreation is accepting applications for 2015 Downtown Market vendors- but time is running out!
Applications are available online at www.cityofclarksville.com/downtownmarket and must be submitted no later than April 3rd. Potential vendors may complete the form online or download a printable version to be submitted to 102 Public Square. Any applications submitted later than April 3rd will not be considered for the 2015 market.
«Read the rest of this article»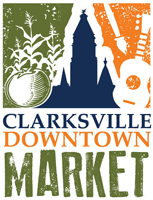 Clarksville, TN – It's that time of year again. Time for vendors to apply for this year's season of the Clarksville Downtown Market!
Beginning today, February 24th, vendor applications will be available at the main office downtown or online at www.clarksvilledowntownmarket.com .
The Clarksville Downtown Market is host to many different types of homemade and homegrown products. The market will take place every Saturday from 8:00am-1:00pm, May 24th-October 18th on Public Square.
For more information contact Matthew Nixon at: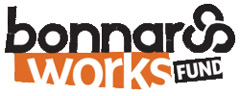 Manchester, TN – Administrators of the Bonnaroo Works Fund announced today that the application deadline for 2014 grants has been extended until March 15th.
Established in 2002, the Bonnaroo Works Fund supports arts, education and environmental nonprofit organizations as well as a variety of community initiatives. To date, more than $5 million has been awarded by fund administrators; last year's award grants totaled more than $350,000. «Read the rest of this article»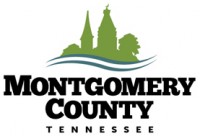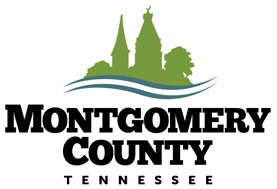 Montgomery County, TN – Montgomery County Government in conjunction with the Montgomery County Fire Service has recently announced a lowered ISO (Insurance Safety Office) rating that affects county residents living within five (5) road miles of a Volunteer Fire Station.
To assist residents in determining if their property falls within that distance requirement, Montgomery County partnered with the Austin Peay GIS Office to create a web mapping application.
«Read the rest of this article»

Clarksville, TN – The Clarksville-Montgomery County, Tennessee Economic Development Council (EDC) Executive Board is pleased to announce they have initiated the search for the new EDC Executive Director.
The EDC serves as the staffing and support organization for its member entities, the Industrial Development Board (IDB), Convention and Visitors Bureau (CVB) and the Chamber of Commerce, and is moving forward to have the position filled by February 28th, 2014. «Read the rest of this article»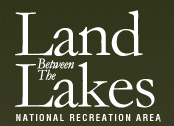 Golden Pond, KY – Applications for the 2013 Quota Deer Hunts at Land Between The Lakes (LBL) National Recreation Area may be submitted July 1st-31st, online at www.lbl.org or by phone at 270.924.2065.
The application fee is $5.00 online, or $7.00 by phone. After applying, applicants can check back in late-August to see if they were drawn.
Quota hunts provide unique recreational opportunities within the LBL region and help maintain a healthy deer population. «Read the rest of this article»

Nashville, TN – The Tennessee Wildlife Resources Agency will host the Fourth Annual Tennessee Outdoors Youth Summit (TOYS), June 9th-14th, 2013 for high school students from across Tennessee. The students will be introduced to many outdoor activities at the event to be held at the Montgomery County Shooting Complex near Clarksville.
Among the different outdoor activities that the students will have an opportunity to become introduced to will include boating, hunting, trapping, archery, photography, marksmanship, plant identification, forestry, camping, water quality, trap shooting, skeet shooting, wildlife identification, and several classes with wildlife and fishery biology as the topic. «Read the rest of this article»

Nashville, TN – Applications for the Tennessee Wildlife Resources Agency 2013 Spring Turkey Quota Hunts will be accepted beginning December 12th, 2012.
Applications are available and will be accepted at any TWRA license agent, TWRA regional office, or online at the TWRA website at www.tnwildlife.org. Applications will be accepted beginning at 12:00am (CST) on December 12th and will not be accepted after 11:59pm (CST) on February 6th, 2013. Mailed applications will not be accepted. «Read the rest of this article»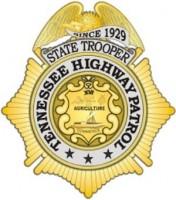 Nashville, TN – The Tennessee Highway Patrol is now accepting applications for the fall session of its Citizens' Trooper Academy. The first session is scheduled to begin on Monday, September 10th, 2012. Sessions will run from 6:00pm until 9:00pm weekly.
The 10-week academy, which consists of approximately 30 hours of training, is designed to develop a better understanding and awareness of the Tennessee Highway Patrol as well as its parent agency, the Department of Safety and Homeland Security, in the community through a hands-on approach. Topics covered include investigations, patrol, homeland security and many other areas of the patrol. «Read the rest of this article»
Clarksville, TN – Hands on Clarksville is pleased to announce it has received a community grant from The Home Depot Foundation to help local veterans and their families with weatherization repairs.
With help from Home Depot's Team Depot, community volunteers will implement the Hometown Heroes Weatherization Project in late February 2012.
According to the Home Depot Foundation website, Home Depot supports volunteering to improve the physical health of neighborhoods and help creates healthier and more stable environments where families can thrive. «Read the rest of this article»