Topic: Bananas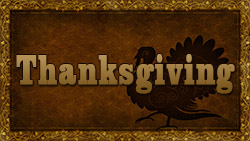 Clarksville, TN – New on my Healthy Eating Menu is a great tasting casserole.
The taste of sweet potatoes and bananas go together so naturally.
Its a tropical twist on the old sweet potato casserole. Try this recipe this Thanksgiving.
«Read the rest of this article»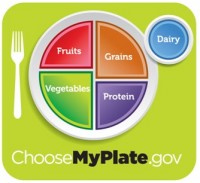 Washington, D.C. – Food is expensive, but preparing your own meals can be healthier and less expensive than eating out.
Get the most for your food budget! There are many ways to save money on the foods that you eat. The three main steps are planning before you shop, purchasing the items at the best price, and preparing meals that stretch your food dollars. «Read the rest of this article»
American Heart Association tips for eating healthy, in and out of school
Nashville, TN – Your kids may be book-smart – but do they get an "A" in smart eating?
With the high incidence of children in Tennessee affected by obesity, diabetes, high blood pressure and even stroke, making those healthy choices is important, starting as early as possible.
Research shows eating a diet high in fruits and vegetables has significant, measurable benefits on cardiovascular health, and that a diet with high amounts of added sugar, unhealthy fats and sodium increases risk factors, even in children. «Read the rest of this article»
Nashville, TN – Big, beautiful bunches of perfectly ripe bananas are almost irresistible. Available year-round, you can always count on bananas to be there for you – to slice over cereal, for snacks, fruit salads and an amazing variety of recipes, from main dishes to delectable desserts. This tropical fruit is one of the most popular fruits in the United States, but was virtually unknown in this country until the 1800s.
Over the years, a remarkable assortment of banana recipes have been created like banana pudding, banana cream pie and the revered, but unassuming, banana bread. In fact, the addition of bananas to bread and cake recipes is almost magic, contributing a creamy sweet flavor and moist delicious texture.
«Read the rest of this article»
Here is a great tasting casserole that is on my new Healthy Eating Menu. The taste of sweet potatoes and bananas go together so naturally.  Its a tropical twist on the old sweet potato casserole.  Try this recipe this Thanksgiving. «Read the rest of this article»