Topic: Bill Gates
Austin Peay State University (APSU)

Clarksville, TN – In 1975, shortly after Bill Gates and Paul Allen formed Microsoft, a young Austin Peay State University (APSU) math professor decided to teach a computer class.
He didn't know what the Microsoft duo was doing out in New Mexico, but the '70s marked a sort of golden age in the young computer world, with the development of the first microprocessor, the floppy disk and the video game "Pong."
«Read the rest of this article»
Clarksville, TN – One of the fun experiences I have is researching odd facts on the Internet. I recently looked at some statistics on the "top 10 jobs in America." Here are a few bits of information I learned:
Lists vary on the top two jobs. Some say Surgeon and others say Anesthesiologist. Salaries for each range from roughly $175,000 to $185,000 on average. (Note: This means that some of these people make much more and some make much less.) At least one list stated that Investment Bankers were second. The most common list of the top 10 highest paying jobs follows. «Read the rest of this article»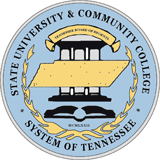 Nashville, TN – Alisa White is expected to be named the next president to lead Austin Peay State University pending approval by the Tennessee Board of Regents on Monday, June 2nd.
The Board will meet via telephone at 3:30pm CDT to consider TBR Chancellor John Morgan's recommendation for White to replace Interim President Tristan Denley, who agreed to serve a temporary appointment after former APSU President Tim Hall ended his tenure at the university earlier this month to become president at Mercy College in New York. «Read the rest of this article»
Austin Peay State University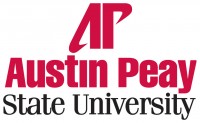 Clarksville, TN – Austin Peay State University is featured in a new e-book about how colleges and universities are finding innovative ways to reach more learners effectively and with greater impact.
The e-book, titled "Game Changers: Education and Information Technologies," includes a case study about Degree Compass, which was launched at APSU by Dr. Tristan Denley, provost and vice president of academic affairs. «Read the rest of this article»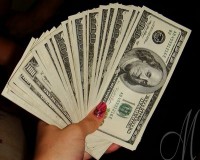 Can money buy us happiness? If we were all gathered together and I asked for a show of hands for that question, I don't think most of us would raise our hands to it. Mostly, we understand that money doesn't ultimately buy happiness or joy. So why do we continue to act like we believe it can?
Every time we add to our collection of things, we are in danger of being controlled and possessed by those things. Every time we say "yes" to our children's or grand-children's desires for material things when we should have said "no", we are teaching them to fulfill their own material desires above all else. «Read the rest of this article»
Nashville, TN – Billionaire philanthropists Bill and Melinda Gates say they're impressed with what's happening with education reform in Tennessee, including programs at the Tennessee Board of Regents.
The couple toured the Tennessee Technology Center in Nashville yesterday during their visit to Tennessee to see how the state's commitment to reforming education is proceeding.
There they met with TBR Chancellor John Morgan, TTC Nashville Director Mark Lenz, center staff and students. They learned about successes and TBR plans for improving student outcomes. Later, at a press conference with Governor Phil Bredesen and Governor Elect Bill Haslam, the Gates' praised the state's efforts. «Read the rest of this article»
One of the fun experiences I have is researching odd facts on the Internet. I recently looked at some statistics on the "top 10 jobs in America." Here are a few bits of information I learned:
Lists vary on the top two jobs. Some say Surgeon and others say Anesthesiologist. Salaries for each range from roughly $175,000 to $185,000 on average. (Note: This means that some of these people make much more and some make much less.) At least one list stated that Investment Bankers were second. The most common list of the top 10 highest paying jobs follows. «Read the rest of this article»