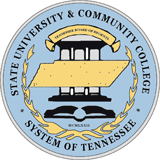 Nashville, TN – Alisa White is expected to be named the next president to lead Austin Peay State University pending approval by the Tennessee Board of Regents on Monday, June 2nd.

The Board will meet via telephone at 3:30pm CDT to consider TBR Chancellor John Morgan's recommendation for White to replace Interim President Tristan Denley, who agreed to serve a temporary appointment after former APSU President Tim Hall ended his tenure at the university earlier this month to become president at Mercy College in New York.

White is currently the provost and senior vice president for Academic Affairs at the University of Texas at Tyler.  She will join Austin Peay on June 30th.

"Dr. White is the right fit for Austin Peay, and she will be an excellent leader for this progressive university," Morgan said. "She is committed to the student success efforts that have already demonstrated a positive impact at Austin Peay. The breadth and depth of her teaching, administrative and management experiences allow her to bring a unique and enthusiastic perspective to the leadership role."

White assumed her current post at UT-Tyler in 2012 and immediately made a dynamic impact on the institution. She secured $4 million in funding from the UT system to establish a comprehensive course redesign initiative to increase student learning, engagement and satisfaction while allowing the campus to more efficiently plan schedules and classroom space.

She also oversaw the development of the university's pharmacy college and established an International Programs office, center for Executive Education and an Office for Academic Innovation and Student Success.

In addition to overseeing those efforts and the university's colleges and graduate school, White has been responsible for research and technology transfer, institutional effectiveness, honors programs, the library, and more at UT-Tyler.

White's résumé reflects her impressive rise through the academic ranks in higher education. She has more than 25 years of experience in higher education and has served as graduate adviser; department chair; dean; acting associate vice chancellor for academic affairs, curriculum and instruction; and provost at a wide range of institutions, including The University of Texas at Tyler; Midwestern State University, Wichita Falls, Texas; The University of Texas at Arlington; The University of West Georgia; Louisiana State University in Shreveport; and the University of Alaska Fairbanks.

White holds the Ph.D. in mass communications from the University of Tennessee at Knoxville, a master of science in library and information science, and a bachelor's degree in business from Lee College in Cleveland, Tenn.

Her full résumé is available at http://tinyurl.com/TBRWhite

White was selected after a national search that resulted in 79 applicants from around the country. The search advisory committee, chaired by Regent Bob Thomas, worked with executive search firm Greenwood/Asher & Associates to identify a broad range of highly qualified candidates. Twelve candidates were interviewed, and four finalists were selected and visited the campus.

Established in 1927 and named after former Tennessee Governor Austin Peay, Austin Peay State University is a regional University serving approximately 10,500 students. Categorized as a Master's Large institution by the Carnegie Foundation, Austin Peay has been the fastest growing public university in Tennessee for the past 10 years, offering 18 graduate degrees, 44 undergraduate and four associate degrees.

The university has been nationally recognized for innovation by the likes of President Obama and Bill Gates in addition to being nationally recognized for multiple years as a Chronicle of Higher Education "Great College to Work For" with honors, as well as G.I. Jobs "Military Friendly Schools," and Military Times "Best for Vets" College.

The June 2nd meeting is open to the public and the press as listeners. Those wishing dial-in information for the call should contact Monica Greppin-Watts at or 615.366.4417 before 9:00am June 2nd.

Anyone with a disability who wishes to participate should use the same contact to request services needed to facilitate attendance. Contact may be made in person, by writing, by e-mail, by telephone or otherwise and should be received no later than 4:30pm CDT, May 30th.

The TBR is the nation's sixth largest higher education system, governing 46 post-secondary educational institutions, including Austin Peay State University.  The TBR system includes six universities, 13 two-year colleges and 27 colleges of applied technology, providing programs across the state to more than 200,000 students.



Sections
Education
Topics
Alisa White, APSU, APSU President, Austin Peay, Austin Peay State University, Bill Gates, John Morgan, Mercy College, Nashville, Nashville TN, New York, TBR, Tennessee Board of Regents, Tennessee Governor, Tim Hall, Tristan Denley, University of Texas at Tyler