Topic: New York
Washington, D.C. – The National Highway Traffic Safety Administration (NHTSA) reports General Motors, LLC is recalling certain 2013 Cadillac Escalade, Escalade ESV, and Escalade EXT, Chevrolet Avalanche, Silverado 1500, Silverado 2500/3500, Suburban, Tahoe, GMC Sierra 1500, Sierra 2500/3500, Yukon, and Yukon XL vehicles.
An inflator explosion may result in sharp metal fragments striking the driver or other occupants, resulting in serious injury or death.
«Read the rest of this article»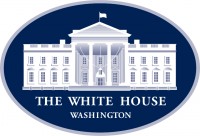 Washington, D.C. – President Donald J. Trump: Thank you very much. Thank you. It's beautiful out here this time of year. In the past nine months, my administration has initiated the single greatest mobilization in U.S. history — pioneering, developing, and manufacturing therapies and vaccines in record time. Numbers like nobody has seen before.
No medical breakthrough of this scope and magnitude has ever been achieved this rapidly, this quickly. And we're very proud of it, and I had tremendous help from the military — generals, admirals — and many of the great people at the White House.
«Read the rest of this article»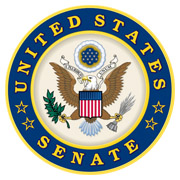 Maryville, TN – Senate health committee Chairman Lamar Alexander (R-Tenn.) yesterday said that New York Governor Andrew Cuomo (D) "Should focus his time and resources on planning to distribute COVID-19 vaccines in New York once they are approved by the career scientists at the U.S. Food and Drug Administration, regardless of who is president."
Alexander's statement came after Governor Cuomo said yesterday that it is "bad news" that Pfizer announced preliminary 90% efficacy results in their COVID-19 vaccine trials before the next president assumes office.
«Read the rest of this article»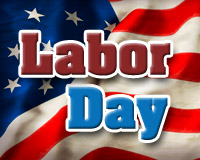 Washington, D.C. – On the first Monday in September, Labor Day is observed. It is a creation of the labor movement and is dedicated to the social and economic achievements of American workers.
It constitutes a yearly national tribute to the contributions workers have made to the strength, prosperity, and well-being of our country.
Through the years the nation gave increasing emphasis to Labor Day. The first governmental recognition came through municipal ordinances passed during 1885 and 1886.
«Read the rest of this article»

Clarksville, TN – The Austin Peay State University (APSU) Department of Art + Design is excited to announce its 2020-21 season of exhibitions and visiting speakers. Generously supported by the APSU Center of Excellence for the Creative Arts (CECA), the APSU Department of Art + Design can bring nationally/internationally recognized artists and thinkers directly to Clarksville with programming that is free and open to the public.
«Read the rest of this article»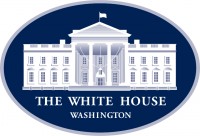 Washington, D.C. – PRESIDENT DONALD TRUMP: Okay. Thank you very much, everybody. So we have some very interesting news. Kevin Clinesmith, a corrupt FBI attorney who falsified FISA warrants in James Comey's very corrupt FBI, is expected to plead guilty.
You probably heard that. It just came out. So that's just the beginning, I would imagine, because what happened should never happen again. So, he is pleading guilty. Terrible thing. Terrible thing. The fact is they spied on my campaign and they got caught. And you'll be hearing more.
«Read the rest of this article»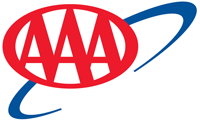 Tampa, FL – As COVID-19 Coronavirus case numbers surpass 4 million, demand for gasoline is weakening across the country. The latest Energy Information Administration (EIA) demand reading measures at 8.5 million b/d, which is about 11% less than a year ago.
The lower demand contributed to a cheaper national average on the week – down one penny to $2.18. This is the first time since late April that the national average has declined.
«Read the rest of this article»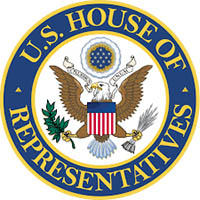 Washington, D.C. – Moments ago, U.S. Representative Mark Green sent a letter to Select Subcommittee on the Coronavirus Crisis Chairman James Clyburn (D-SC) calling on him to rescind his partisan attacks on coronavirus response efforts in Tennessee and in three other states led by Republican governors.
Representative Green said, "I am writing to you expressing my severe concern over your letters to four states led by Republican governors, including my home state Governor Bill Lee of Tennessee. The White House Coronavirus Task Force report has 21 states listed as being 'in the red zone.' Yet, for some reason, only four of these states, all with Republican governors, were on the receiving end of your letter."
«Read the rest of this article»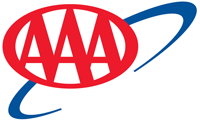 Tampa, FL – Americans are filling up at the pump more and more. Since mid-May, gasoline demand has increased 18% to 7.9 million b/d, according to the latest Energy Information Administration (EIA) report.
The slow, but steady rise in demand has pushed the national pump price more expensive by 13% in the same time frame. Today's national average is $2.10. That is seven cents more on the week, 24 cents more on the month, but 59 cents cheaper on the year.
«Read the rest of this article»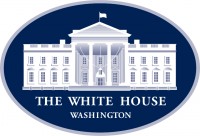 Washington, D.C. – "One feature of our current politics is how quickly bad events trigger a rush to bad policies. So it is that the response to the killing of George Floyd has sprinted past police reform to 'defund the police,'" The Wall Street Journal editorial board writes.
"By all means let's debate other policies and accountability in using force. But a political drive to defund police risks a return to the high-crime era of the 1960s and 1970s that damaged so many American cities."
«Read the rest of this article»