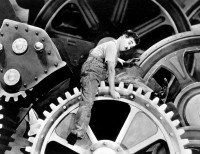 One of the fun experiences I have is researching odd facts on the Internet. I recently looked at some statistics on the "top 10 jobs in America." Here are a few bits of information I learned:
Lists vary on the top two jobs. Some say Surgeon and others say Anesthesiologist. Salaries for each range from roughly $175,000 to $185,000 on average. (Note: This means that some of these people make much more and some make much less.) At least one list stated that Investment Bankers were second. The most common list of the top 10 highest paying jobs follows.
Obstetricians and Gynecologists generally place third with about $172,000 a year. Then come Orthodontists (those who place braces in our mouths!) at about $163,000 annually. They are followed by Oral and Maxillofacial Surgeons (teeth pullers) at around $161,000. Internists (specialists in adult internal medicine) come in just under $161,000.
Prosthodontists (dentists who replace teeth, make bridges, etc.) are considered seventh in the list at approximately $159,000 a year. Eighth are Psychiatrists who make about $150,000 annually. Ninth are Family and General Practitioners are reputed to make around $110,000, and finally Chief Executives at tenth place make about $145,000. (Obviously, this list does not take into consideration those CEOs making multimillions in bonuses every year!!!)
One list of the highest paying jobs for people without a college degree names Railroad Conductors and Yardmasters; Flight Attendants; Real Estate Sales Agents; Railroad Brake, Signal and Switch Operators; Pile-Driver Operators; Chemical Plant and System Operators; Subway and Streetcar Operators; Commercial Divers; Gas Compressor and Gas Pumping Station Operators; and Brickmasons and Blockmasters.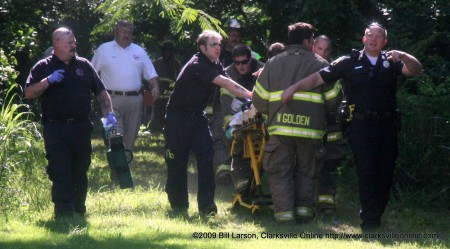 Another no college degree required list claims these top ten: Air Traffic Controller (about $102,000 a year!); Storage and Distribution Manager; Transportation Manager; Police and Detectives Supervisor; Non-retail Sales Manager; Forest Fire Fighting and Prevention Supervisor; Municipal Fire Fighting and Prevention Supervisor; Real Estate Broker; Elevator Installers and Repairer; and Sales Representative.
When it comes to top paying jobs for people with no high school diploma, one list insists the following are at the top: Bailiffs ($36,500); Drafters ($36,000); Industrial Production Managers (36,000); Construction Managers ($33,500); and Electricians ($32,000). This list could be wrong!
Information technology jobs seem to come into an area where only a high school diploma or G.E.D. is required. Depending on someone's skills in these areas, it is not uncommon to make a six-figure income. These jobs just don't necessarily fit at the top or bottom of anyone's list.
Worst paying job lists include Fast Food Cooks; Food Prep and Servers; Cafeteria Attendants; Dishwashers; Waiters and Waitresses; Shampooers; Gaming Dealers; Food Counter Attendants; Hosts and Hostesses; and Amusement and Recreation Attendants.
You might notice that education level can make a tremendous difference in the amount of money most people can expect to make. Most of these highly successful people can thank a teacher somewhere in their past for helping them step up to a higher salary. (Notice that teachers do not hit any charts!)
Here's a surprise. I found one list that asserted the following have the highest job satisfaction: Singers; Municipal Fire Fighters; Aircraft Assemblers; Pediatricians; College Professors in Communications: Educational, Vocational and School Counselors; Managers and Supervisors of Animal Husbandry and Animal Care Workers; Criminal Investigators and Special Agents; College Instructors; and Therapists.
One fact you can't ignore, however. Bill Gates, one of the richest men on the planet, doesn't even have a high school diploma.
Think about it. It's not what you're taught, but what you do with it that counts!