Topic: Education
Nashville, TN – Today, Tuesday, July 7th, 2020, Tennessee Governor Bill Lee and the Financial Stimulus Accountability Group announced $81 million in Coronavirus Aid, Relief and Economic Security (CARES) funding is available through grants for K-12 schools and higher education institutions to assist with plans for safe reopening.
«Read the rest of this article»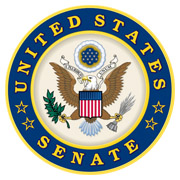 Washington, D.C. – U.S. Senator Lamar Alexander (R-Tenn.) released the following statement on his vote for Senator Tim Scott's (R-S.C) police reform legislation, which Senate Democrats blocked from being considered by the Senate:
"I voted to begin debate on Senator Tim Scott's proposal, which I co-sponsored, because it will make police officers more accountable, encourage departments to ban chokeholds and adopt best practices, provide better training to police officers, and make lynching a federal crime.
«Read the rest of this article»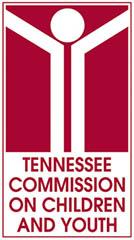 Nashville, TN – The well-being of Tennessee children has improved in many areas in the last 8 years, according to information in the KIDS COUNT® Data Book released today by the Annie E. Casey Foundation. Despite having been ranked in the 40s in earlier years, the state's overall rankings in recent years have stayed in the 30s, including its ranking of 39th in the 2020 report.
"While changes in the way the data are collected limit our ability to compare this year's ranking to older ones, TCCY is pleased Tennessee now ranks better than it did in the early days of its participation in KIDS COUNT when the state ranking was much nearer the bottom," said Richard Kennedy, Executive Director of the Tennessee Commission on Children and Youth, the state's KIDS COUNT affiliate.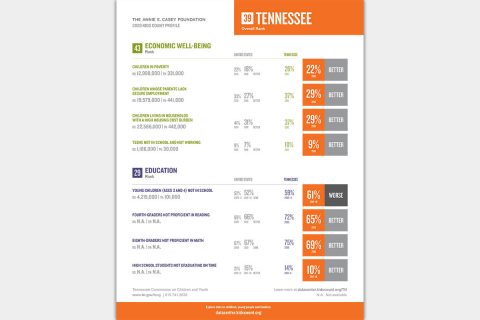 «Read the rest of this article»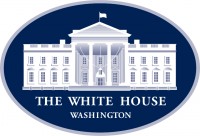 Washington, D.C. – "The first duty of the federal government is to keep our citizens safe. Since the United States first became aware on December 30th of what has become known as the novel coronavirus, America's public health officials have closely monitored the situation, worked to understand the virus and taken steps to limit Americans' exposure to it," Secretary of State Mike Pompeo and HHS Secretary Alex Azar write in USA Today.
«Read the rest of this article»
Focuses on public education, fiscal conservatism, and rural development
Nashville, TN – Today, Monday, February 3rd, 2020, Tennessee Governor Bill Lee delivered his State of the State address, showcasing Tennessee's progress over the past year and outlining his legislative and budget priorities for the coming year.
«Read the rest of this article»
Nashville, TN – Tennessee needs at least $54.8 billion worth of public infrastructure improvements during the five-year period of July 2018 to June 2023—a $4.8 billion (9.7%) increase from the year before—according to a new report by the Tennessee Advisory Commission on Intergovernmental Relations (TACIR).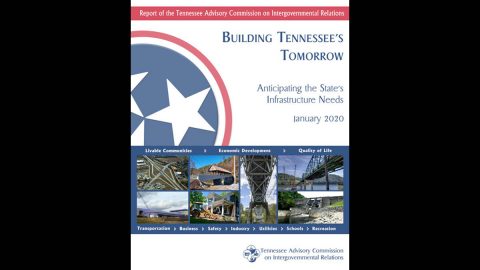 «Read the rest of this article»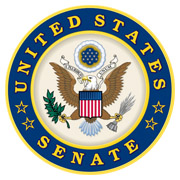 Washington, D.C. – U.S. Senator Tim Scott (R-SC), Congressional School Choice Caucus co-chair, introduced a resolution declaring this week as National School Choice Week. Senator Scott was joined by Senate Education Committee Chairman Lamar Alexander (R-TN) and Senator Dianne Feinstein (D-CA). The resolution was agreed to by the Senate.
"As someone who was raised in a single-parent household in a distressed community, I know all too well what it's like to feel overlooked. I firmly believe that a child's zip code should not affect his or her access to quality education nor should it affect the child's future, which is why I proudly support National School Choice Week," said Senator Tim Scott.
«Read the rest of this article»
Tennessee General Assembly Reconvenes on January 14th, 2020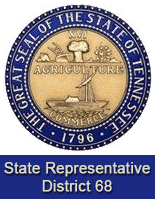 Nashville, TN – The Second Regular Session of the 111th Tennessee General Assembly officially convened this week in Nashville as Republican leaders continued to focus on building upon their recent achievements.
Speaker Cameron Sexton gaveled members into session and also welcomed everyone back before sharing brief remarks with the body about the upcoming session:
The bill filing deadline for this year is set for Wednesday, February 5th. This means all proposals, except bills of local application, must be filed by that deadline in order to be heard for consideration during the 2020 legislative session.
«Read the rest of this article»
Nashville, TN – TennesseeCAN released the 2019 Tennessee Policy Report Card, scoring our state on 26 education policies that would help ensure every student receives a high-quality education through access to great teachers and great schools.
«Read the rest of this article»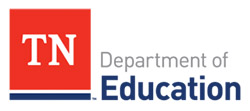 Nashville, TN – Today, the Tennessee Department of Education Commissioner Penny Schwinn announced that the graduation rate for the 2018-19 school calendar year was 89.7 percent.
Not only is that more than half a percentage point higher than the previous year, but it's the highest graduation rate on record for Tennessee. That translates into an increase of 183 graduates statewide.
«Read the rest of this article»