Topic: High School Diploma

Nashville, TN – Adults across Tennessee who did not graduate high school now have an online pathway that will lead them to a high school equivalency diploma. Every county in the state offers students virtual classes that will prepare them to take the online HiSET examination.
The Tennessee Department of Labor and Workforce Development (TDLWD) is coordinating the statewide campaign "Learn Online. Graduate Online." to make adult education accessible to all interested Tennesseans.
«Read the rest of this article»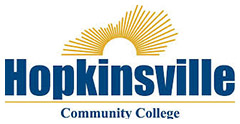 Hopkinsville, KY – Hopkinsville Community College (HCC) will host a Work Ready Kentucky Scholarship open house on Monday, July 31st from 5:30pm to 7:00pm at the College's Auditorium Building.
The event is set up to assist students interested in applying for the Work Ready Kentucky Scholarship, which will pay tuition for short-term, career-related certificates and diplomas in fields where there are good paying jobs.
«Read the rest of this article»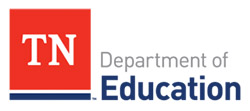 Nashville, TN – Tennessee officials launched a renewed effort Thursday to focus on students' readiness for life after high school.
At an event at Cane Ridge High School in Antioch that brought together state leaders, industry partners, educators, and students, the Tennessee Department of Education released the Seamless Pathways: Bridging Tennessee's Gap Between High School and Postsecondary report, which provides recommendations to ensure Tennessee continues to move toward achieving its statewide goals for postsecondary completion set forth by Tennessee Governor Bill Haslam through the Drive to 55 initiative.
«Read the rest of this article»

Nashville, TN – On Friday, November 20th, The Tennessee Department of Transportation will be holding a Hiring Event at the TDOT Regional Complex from 1:00am until 2:00pm in Nashville, TN.
TDOT is hiring motivated individuals to serve as Operations Technicians in Davidson County and Williamson County.
«Read the rest of this article»

Clarksville, TN – Jaquez Willis is on a mission. His determination to earn his high school diploma is so great that he walks seven miles from his home near Northwest High School in Clarksville, Tennessee to the Continuing Education Center on Greenwood Avenue where he is enrolled in Adult Education.
Then he walks seven miles home. Day after day, his goal gets a little closer and the hope in his heart grows a little bigger.
«Read the rest of this article»
Clarksville, TN – One of the fun experiences I have is researching odd facts on the Internet. I recently looked at some statistics on the "top 10 jobs in America." Here are a few bits of information I learned:
Lists vary on the top two jobs. Some say Surgeon and others say Anesthesiologist. Salaries for each range from roughly $175,000 to $185,000 on average. (Note: This means that some of these people make much more and some make much less.) At least one list stated that Investment Bankers were second. The most common list of the top 10 highest paying jobs follows. «Read the rest of this article»

Clarksville, TN – On Thursday, September 25th, Convergys and White Staffing will be at the New Providence Community Policing Center Job Fair from 10:00am until 1:00pm.
Convergys seeks to fill 100 customer service sales positions in Clarksville. Pay rate is $9.50/hour. Convergys also has an "Experience is Education" program that allows individuals who do not have a high school diploma or GED to work while pursuing their educational goals.
«Read the rest of this article»
New HISET™ and Revised GED® Start in 2014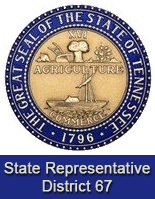 Nashville, TN – Beginning January 2nd, 2014, out-of-school youth and adults who are pursuing a high-school equivalency credential will have another test option to improve their earnings potential.
Tennesseans will have a choice of taking either the new 2014 GED® test or an alternative high school equivalency test designed by Educational Testing Services called HiSET™.
Tennessee is one of several states that are adopting the new test due to changes in the GED Exam.
«Read the rest of this article»
New law affects WWI, WWII, Korea and Vietnam War Veterans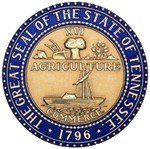 Nashville, TN – The Commissioner of the Tennessee Department of Veterans Affairs, Many-Bears Grinder and the Tennessee Department of Education Commissioner Kevin Huffman will be presenting a high school diploma to Korean War Veteran, William Milton Duncan Wednesday, June 19th at 10:30am in the Senate Library in the State Capitol.
Mr. Duncan was drafted in 1951 and began serving in the United States Army during the Korean War. Due to his military service, Mr. Duncan left high school a few days before completing requirements for his diploma. «Read the rest of this article»
Interested  Applicants Must Apply Online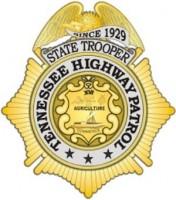 Nashville, TN – The Tennessee Highway Patrol (THP) announced Monday it is aggressively seeking men and women who are interested in careers in law enforcement for a new Trooper Cadet Class slated to begin March 1st, 2013.
Applications will only be accepted online from Wednesday, October 3rd through Wednesday, October 10th, 2012.  Individuals interested in applying for the position of State Trooper must be at least 21 years old, a U.S. Citizen and have a high school diploma or equivalent.  No applicants with felony convictions will be considered. «Read the rest of this article»