New HISET™ and Revised GED® Start in 2014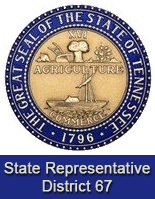 Nashville, TN – Beginning January 2nd, 2014, out-of-school youth and adults who are pursuing a high-school equivalency credential will have another test option to improve their earnings potential.
Tennesseans will have a choice of taking either the new 2014 GED® test or an alternative high school equivalency test designed by Educational Testing Services called HiSET™.
Tennessee is one of several states that are adopting the new test due to changes in the GED Exam.
Beginning in January of 2014, the new GED test will only be offered via computer. The HiSET alternative test will allow for either computer or paper-based testing. Passing either test will lead to a high school equivalency diploma issued by the State of Tennessee and accepted nationally.
"We are pleased that the alternative test, which has been approved by the General Assembly and the State Board of Education, will continue to offer paper-based testing as an option in addition to computer-based," said Adult Education Administrator Marva Doremus. "We want as much accessibility as possible for those who lack a high school diploma since attaining this credential enhances their employment opportunities."
Like the GED, the HiSET exam will measure a student's knowledge and skills in reading, writing, math, science, and social studies and will be significantly aligned to Common Core State Standards.
"When the company that controls GED testing decided to punish our citizens by more than doubling cost to our citizens, and making the test available only on a computer, something needed to be done," said Tennessee State Representative Joe Pitts. "This alternative test is a great option for our folks needing a way to complete their education."
Tennesseans who have passed some but not all parts of the GED have only the remainder of 2013 to earn their high school credential under the current test structure. All partial scores will no longer be valid after January 1st, 2014.
Last year, 10,142 Tennesseans earned GED diplomas, but Tennessee still has more than 930,000 adults without a high school diploma or its equivalent. According to the Bureau of Labor Statistics, those who have a high school credential earn $181.00 more weekly than those without. Additionally, those with a high school credential have an unemployment rate of 8.3% compared with 12.4% of those who do not.
For details on taking high school equivalency tests and information on preparation courses in Montgomery County, contact Clarksville-Montgomery County Adult Education Department at 931.542.5040, or betty.cook@cmcss.net, or contact the contact the Adult Education Division of the Department of Labor & Workforce Development at 1.800.531.1515, or visit the Department's website.
If you have questions about any item above or other issues of concern, please call me at 615.741.2043, or email me at rep.joe.pitts@capitol.tn.gov