Topic: Science
Clarksville, TN – In partnership with CDE Lightband, Tennessee Valley Authority (TVA), and Bicentennial Volunteers Inc, Kenwood Middle School was awarded $5,000 in STEM grant funds. STEM at its core is a teaching philosophy that blends Science, Technology, Engineering, and Math together which offers students the opportunity to experience real-world applications.
«Read the rest of this article»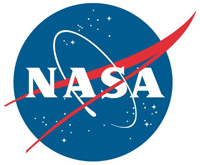 Hampton, VA – With schools nationwide returning to virtual learning due to the COVID-19 Coronavirus pandemic, the need to find quick and educational content is paramount. One NASA initiative looks to close the science-information gap.
"Teachers now more than ever need high-quality digital resources that are aligned to standards and engage students in critical skills like data analysis and interpretation," said Jessica Taylor, a physical scientist at NASA's Langley Research Center in Hampton, Virginia.
«Read the rest of this article»

Clarksville, TN – On a sticky August morning, the Austin Peay State University (APSU) professional mad scientist traveled to Gainsboro, Tennessee, to help Michael Vigeant's middle school students launch a science balloon over 106,000 feet into the sky.
«Read the rest of this article»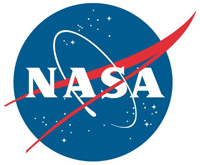 Washington, D.C. – Data from NASA's New Horizons mission are providing new insights into how planets and planetesimals – the building blocks of the planets – were formed.
The New Horizons spacecraft flew past the ancient Kuiper Belt object Arrokoth (2014 MU69) on January 1st, 2019, providing humankind's first close-up look at one of the icy remnants of solar system formation in the vast region beyond the orbit of Neptune.
«Read the rest of this article»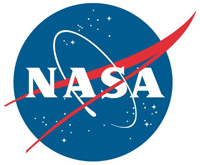 Pasadena, CA – There are two primary causes of global mean sea level rise – added water from melting ice sheets and glaciers, and the expansion of sea water as it warms. The melting of Antarctica's ice sheet is currently responsible for 20-25% of global sea level rise.
But how much of a role will it play hundreds of years in the future?
Scientists rely on precise numerical models to answer questions like this one. As the models used in predicting long-term sea level rise improve, so too do the projections derived from them.
«Read the rest of this article»
NASA Jet Propulsion Laboratory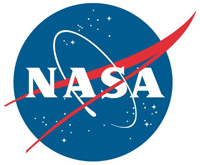 Pasadena, CA – The rings of Saturn may be iconic, but there was a time when the majestic gas giant existed without its distinctive halo. In fact, the rings may have formed much later than the planet itself, according to a new analysis of gravity science data from NASA's Cassini spacecraft.
The findings indicate that Saturn's rings formed between 10 million and 100 million years ago. From our planet's perspective, that means Saturn's rings may have formed during the age of dinosaurs.
«Read the rest of this article»
Tennessee Department of Education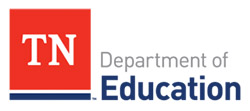 Nashville, TN – Tennessee Department of Education Interim Commissioner Dr. Lyle Ailshie announced today that 76.1 percent of the state's public high school class of 2019—53,478 students—participated in the department's third ACT Senior Retake opportunity in October 2018, the state's highest participation rate on record.
Of those seniors who retook the ACT in 2018, more than 50 percent increased their composite score from their junior year score, a 10.2 percent point increase from 2017.
«Read the rest of this article»
NASA's Jet Propulsion Laboratory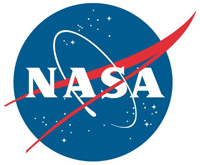 Pasadena, CA – NASA reports that a new paper published in Science this week suggests that liquid water may be sitting under a layer of ice at Mars' south pole.
The finding is based on data from the European Mars Express spacecraft, obtained by a radar instrument called MARSIS (Mars Advanced Radar for Subsurface and Ionosphere Sounding). The Italian Space Agency (ASI) led the development of the MARSIS radar. NASA provided half of the instrument, with management of the U.S. portion led by the agency's Jet Propulsion Laboratory in Pasadena, California.
«Read the rest of this article»
Tennessee Department of Education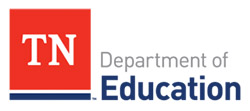 Nashville TN – Tennessee Commissioner of Education Candice McQueen announced the 2018 TNReady student assessment results, sharing that while results vary statewide, there are encouraging trends – including strong growth in English language arts for elementary grades and improvement in high school math.
Students in historically disadvantaged student groups also showed notable progress. Gaps between student groups narrowed in multiple areas, and students in Priority schools – including the Achievement School District – grew faster than their non-Priority school peers nearly across the board.
«Read the rest of this article»
NASA's Jet Propulsion Laboratory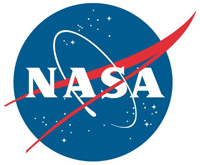 Pasadena, CA – NASA's Curiosity rover has found new evidence preserved in rocks on Mars that suggests the planet could have supported ancient life, as well as new evidence in the Martian atmosphere that relates to the search for current life on the Red Planet. While not necessarily evidence of life itself, these findings are a good sign for future missions exploring the planet's surface and subsurface.
The new findings — "tough" organic molecules in 3-billion-year-old sedimentary rocks near the surface, as well as seasonal variations in the levels of methane in the atmosphere — appear in the June 8th edition of the journal Science.
«Read the rest of this article»