Topic: High School Equivalency Test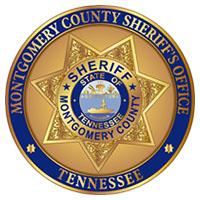 Clarksville, TN – The Montgomery County Sheriff's Office has partnered with Workforce Essentials to launch the High School Equivalency Test (HiSet) program for inmates in the Montgomery County Jail.
The HiSet program allows adults who left high school before graduation earn their general equivalency diploma. Participants take an initial assessment test, receive classroom instruction based on their academic needs, and complete a standardized exam.
«Read the rest of this article»
Alternative residential program operated by the Tennessee National Guard
Nashville, TN – Tennessee Governor Bill Haslam has officially opened the Tennessee Volunteer ChalleNGe Academy, an alternative residential program operated by the Tennessee National Guard that offers youth between ages 16-18 who have dropped out of school a chance to earn a high school equivalency diploma outside of a traditional school setting.
The academy is housed at the site of the former Woodland Hills Youth Development Center in Nashville where Haslam was joined Friday by Deputy Governor Jim Henry and Major General Max Haston for a ribbon cutting ceremony. The first class of approximately 100 cadets is set to begin July 9th, 2017.
«Read the rest of this article»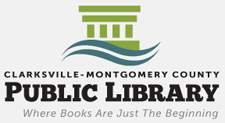 Clarksville, TN – Adults can learn basic computer and social media skills in a new class provided by the Adult Literacy Council at the Clarksville-Montgomery County Public Library.
The basic computer class will provide an in-person guide who can show adults the basics of using a computer and how to communicate with friends and family via Facebook.
«Read the rest of this article»
Related Images:
New HISET™ and Revised GED® Start in 2014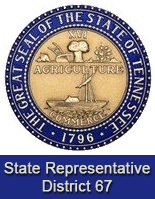 Nashville, TN – Beginning January 2nd, 2014, out-of-school youth and adults who are pursuing a high-school equivalency credential will have another test option to improve their earnings potential.
Tennesseans will have a choice of taking either the new 2014 GED® test or an alternative high school equivalency test designed by Educational Testing Services called HiSET™.
Tennessee is one of several states that are adopting the new test due to changes in the GED Exam.
«Read the rest of this article»
Partial Completers Risk Having To Start Over In 2014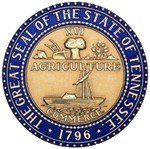 Nashville, TN – Tennesseans who have not taken the GED® high school equivalency test or who have passed some but not all parts of the GED® have only the remainder of 2013 to earn their high school credential under the current test structure, Tennessee Labor & Workforce Development Acting Commissioner Burns Phillips announced.
Beginning January 1st, 2014, partial test scores will be invalid and will not transfer to the new high school equivalency test.
«Read the rest of this article»