Topic: Computer

Clarksville, TN – On a quiet afternoon in early March, Austin Peay State University (APSU) director of Distance Education Amor Moran gathered her team and told them to start drawing up a plan of attack.
Colleges across the country were beginning to move all classes online due to the COVID-19 Coronavirus pandemic, and while Austin Peay State University still remained fully open, her office needed to be prepared for such an unprecedented event.
«Read the rest of this article»

Clarksville, TN – Forget your cell phone, your tablet or any other mobile device, and try to imagine that you're sitting at a desktop computer for the very first time. How do you use the mouse? What is the "F1" button for on the keyboard? How do you access the Internet?
"Technology has been pervasive in my life since kindergarten, so there's a lot of things about computers that we take for granted," Blake Crozier, an Austin Peay State University computer science student, said. "Things that we intuitively understand have to be taught with sensitivity to many senior citizens."
«Read the rest of this article»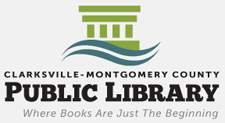 Clarksville, TN – Adults can learn basic computer and social media skills in a new class provided by the Adult Literacy Council at the Clarksville-Montgomery County Public Library.
The basic computer class will provide an in-person guide who can show adults the basics of using a computer and how to communicate with friends and family via Facebook.
«Read the rest of this article»
New HISET™ and Revised GED® Start in 2014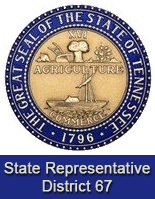 Nashville, TN – Beginning January 2nd, 2014, out-of-school youth and adults who are pursuing a high-school equivalency credential will have another test option to improve their earnings potential.
Tennesseans will have a choice of taking either the new 2014 GED® test or an alternative high school equivalency test designed by Educational Testing Services called HiSET™.
Tennessee is one of several states that are adopting the new test due to changes in the GED Exam.
«Read the rest of this article»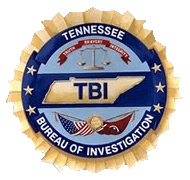 Nashville, TN – On Thursday, August 8th, the Tennessee Bureau of Investigation arrested a Robertson County man for possessing child pornography on his computer.
Carlos Cruz Garcia, 39, of Greenbrier, was arrested and charged with one count of aggravated sexual exploitation of a minor. Between March and July of 2013, an online undercover operation was conducted which identified Garcia's computer as having files containing prepubescent children engaged in sexual activities with adults.
«Read the rest of this article»

Clarksville, TN – On September 8th, 2012, around 9:50pm, Clarksville Police responded to a shooting in progress at a Peachers Ridge Road address.
When officers arrived on scene, they found a 22 year old woman outside holding her 3 year old male child administering first aid. The child had sustained a gunshot wound to his lower abdomen area.
EMS arrived on scene and the child was taken by Lifeflight to Vanderbilt University Medical Center in critical but stable condition. «Read the rest of this article»

Yonkers, NY – It's easier than ever to get burned these days—in fact fraud and identity-theft complaints tracked by the Federal Trade Commission topped 1.2 million last year, up 19 percent from 2010 and a whopping 800 percent since 2000. And the fraud artists are using new channels and technology that didn't exist 15 years ago including social media, pop-up ads on your computer, and text-message "smishing" scams.
According to Consumer Reports' investigation, available on www.ConsumerReports.org on August 30th and in the October issue of Consumer Reports on newsstands September 4th, two other factors compound this problem. «Read the rest of this article»
Written by Guy Webster
NASA's Jet Propulsion Laboratory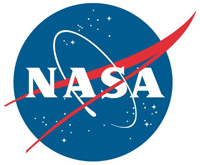 Pasadena, CA – NASA's Mars Odyssey orbiter experienced about 21 hours in a reduced-activity precautionary status ending at about 10:00am PDT (1:00pm EDT) on Thursday, July 12th.
The orbiter put itself in the precautionary, Earth-pointed status called safe mode, at about 1:00pm PDT (4:00pm EDT) on July 11th, as it finished a maneuver adjusting, or trimming, its orbit. Odyssey's computer did not reboot, so diagnostic information was subsequently available from the spacecraft's onboard memory.
«Read the rest of this article»
Dallas, TX – A software monitoring program that tracks implantable cardioverter-defibrillator (ICD) function could detect problems with the devices earlier than current monitoring processes, according to new research in Circulation: Cardiovascular Quality and Outcomes, an American Heart Association journal.
ICDs monitor heart rhythms and deliver electric shocks to restore normal rhythm when life-threatening, irregular heartbeats occur. But the surgically implanted devices can malfunction, particularly in the leads, or wires, that connect them to the heart, causing injury or death. Device manufacturers track repeated malfunctions and issue recalls if they're widespread. However, often by the time of the recall, thousands of the devices have been implanted in patients worldwide. «Read the rest of this article»
Written by Guy Webster
NASA's Jet Propulsion Laboratory
Mars Science Laboratory Mission Status Report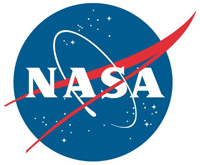 Pasadena, CA – Engineers have found the root cause of a computer reset that occurred two months ago on NASA's Mars Science Laboratory and have determined how to correct it.
The fix involves changing how certain unused data-holding locations, called registers, are configured in the memory management of the type of computer chip used on the spacecraft.  Billions of runs on a test computer with the modified register configuration yielded no repeat of the reset behavior. The mission team made this software change on the spacecraft's computer last week and confirmed this week that the update is successful.
«Read the rest of this article»