Topic: writing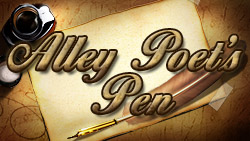 Nashville, TN – "Never Too Late…" (For an MFA)
Many people wonder what it's like to go back to school later in life to do something they were meant to do (or should have done) a long time ago. Some people dream of a long-forgotten talent being awakened, a paintbrush being lifted back up to a canvas, or delving into studies for an advanced degree in a field they're passionate about. Thankfully, in 2010, I found out what this is like.
In my case, passion was about picking up a pen. Looking into a blank page without fear—or most often into a computer screen.
«Read the rest of this article»
New HISET™ and Revised GED® Start in 2014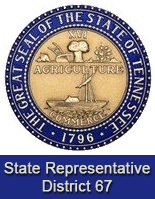 Nashville, TN – Beginning January 2nd, 2014, out-of-school youth and adults who are pursuing a high-school equivalency credential will have another test option to improve their earnings potential.
Tennesseans will have a choice of taking either the new 2014 GED® test or an alternative high school equivalency test designed by Educational Testing Services called HiSET™.
Tennessee is one of several states that are adopting the new test due to changes in the GED Exam.
«Read the rest of this article»
By Terri Moon Cronk, American Forces Press Service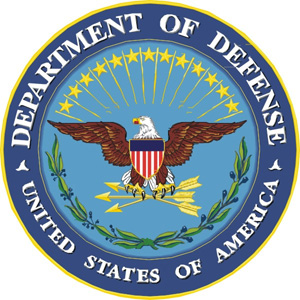 Washington, D.C. – Life through the eyes of military children through their paintings, drawings and writings was on public display at the Education Department here today to celebrate the Month of the Military Child. Since 1983, the Defense Department has officially recognized military children for the support they provide to their families, and the military now has 1.8 million children in the services.
The exhibit reflects the works of military children — nearly 50 in all — from elementary to high school. On the back of each work of art, the children wrote what motivated them to produce their particular work, said Cindy Simerly, marketing chief for the Military Child Education Coalition and a military spouse.
«Read the rest of this article»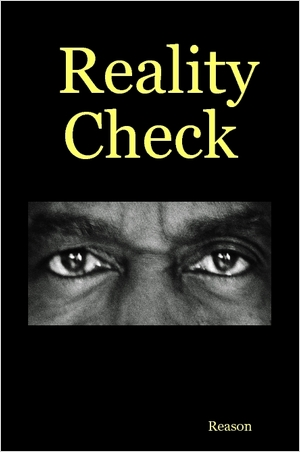 Clarksville, TN – On November 19th, 2011, at the Harbor Café, the Women of Color Book Club honored local author Richard "Reason" Garrett. His 2nd novel titled, "Reality Check" was selected as the November book of the month and during their monthly meeting Richard was invited to participate as the featured author to sign books personally and answer questions about the novel.
The novel centers on the Hollow Point Clicc, a notorious crew from Clarksville, TN. It invites readers on a journey to discover that the "Game" can be played just as hard in small towns. Leaving the over saturated settings of New York, Cali, and ATL; HPC vividly portrays images ranging from the grit and the grime to the glamour and the glory of street life where only what is done for Christ will last.
«Read the rest of this article»
Carson, CA – Classes are back in session in schools across the U.S. and that means an increasing number of teen drivers are back on the nation's highways.
While a majority of teenagers take driver's education courses to learn the rules of the road, many don't understand the steps required to keep their cars properly maintained and running safely. «Read the rest of this article»
This is the first of a series of articles about the Seventh Annual Writers' Conference held at Austin Peay University on July 14th-15th, 2011.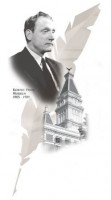 Clarksville, TN – Presented by Clarksville Arts & Heritage Development Council with a grant from Tennessee Arts Commission, the Clarksville Writer's Conference was held in last week in Austin Peay State University's Morgan University Center. The Conference drew people from all over the United States for a wonderful banquet, along with two days of book readings and writing workshops.
Writing is not a job or a hobby or a profession. Writing is a compulsion. People who are writers write because they must. It is usually the way they process the world around them and if they don't write, they feel like they are not living, only existing.
«Read the rest of this article»
Journalist and author John Seigenthaler will be a featured speaker at the 4th annual Clarksville Writer's Conference to be held July 10-12 at Austin Peay State University. Seigenthaler is the current host of WNPT's book-review program "Word on Words".
Joining Seigenthaler will be Young Adult author Tracy Barrett (Anna of Byzantium), author/editor Sonny Brewer (The Poet of Tolstoy Park, Stories from the Blue Moon Cafe: An Anthology of Southern Writers), poet/editor Leigh Anne Couch (Houses Fly Away, The Sewanee Review), poet Blas Falconer (The Perfect Hour, A Question of Gravity and Light), fiction and nonfiction author Joe Formichella (Murder Creek: The "Unfortunate Incident" of Annie Jean Barnes), and novelist Suzanne Hudson (In a Temple of Trees, In the Dark of the Moon). «Read the rest of this article»
'On the Road in America' is an occasional column of meanderings and musings, written during my semi-annual sojourn north.
After the first bursts of near tropical heat in Clarksville, the cooling summer rain in Vermont is a gift to cherish. It began last night, after a day of haze and clouds. It ushered in coolness somewhere around sunset, and by nightfall I could hear the raindrops lightly kissing the brick sidewalks, dripping lightly from the eaves. No blustering wind, no storms. Just that gentle rain.
This morning I walked by a bank of peonies, damp and brightened by that rain, slightly bent by the weight of water. The temptation to pick a few stems was strong.
We are a large group this semester at Goddard College, writers all of poetry, prose, fiction and non, memoir, plays and screenplays, even graphic novels. Unlike other residencies here, this one — by its very nature as an MFA writing program — requires a certain amount of solitude in and around such activities as workshops, advisor sessions, seminars, and sometimes heated discussions abut things like style, form, voice, perspective, language… Students meet, interact and retreat for the solitary task that is composition. «Read the rest of this article»
Today is graduation day. Not for me, but for thirty other students from across the country. Writers all. Writers of plays, books, poems, non-fiction, memoir and more. I'm on the early side of this academic journey.
I'm in Vermont, on an abnormally warm day in Vermont. No jackets, not even a sweater needed. In just two days of a January heat wave, the snow is all but gone, even here in the mountains. The first snowdrops and crocus are making a precipitous and dangerous arrival, since we are expecting snow and ice tomorrow. Maybe there's a poem in there.
I'm at Goddard College, a low-residency master's program in creative writing, where thinking and working outside the box are the norm. Each student has an individual curriculum, crossing paths via master classes, workshops, seminars, individual advising sessions, student and faculty readings or the staging of works in progress. «Read the rest of this article»