Journalist and author John Seigenthaler will be a featured speaker at the 4th annual Clarksville Writer's Conference to be held July 10-12 at Austin Peay State University. Seigenthaler is the current host of WNPT's book-review program "Word on Words".
Joining Seigenthaler will be Young Adult author Tracy Barrett (Anna of Byzantium), author/editor Sonny Brewer (The Poet of Tolstoy Park, Stories from the Blue Moon Cafe: An Anthology of Southern Writers), poet/editor Leigh Anne Couch (Houses Fly Away, The Sewanee Review), poet Blas Falconer (The Perfect Hour, A Question of Gravity and Light), fiction and nonfiction author Joe Formichella (Murder Creek: The "Unfortunate Incident" of Annie Jean Barnes), and novelist Suzanne Hudson (In a Temple of Trees, In the Dark of the Moon).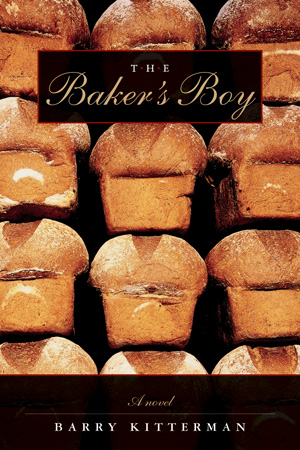 The conference also features editor/novelist Barry Kitterman (The Baker's Boy), religious scholar Bert Randall (Holy Scriptures as Justification for War) and author Karen Spears Zacharias (After the Flag Has Been Folded).
This year's conference opens on Thursday, July 10, with a new tour of beautiful historic downtown Clarksville, based upon the play Headin' South, Goin' North by John McDonald, Artistic Director and founder of the Roxy Regional Theatre.  The play, based on the story of lost Clarksville Civil War Confederate hero Charlie Lurton, will premiere as a reader's theatre version for conference participants and will feature Clarksville's own Mayor Johnny Piper as narrator, along with a cast of professional actors and local figures.  The accompanying tour, which features authentic sites mentioned in the play, will include historic churches and buildings with unique architecture and stained glass windows, a cemetery dating from the Revolutionary War and Civil War, and a pre-Civil War (1859) Southern Mansion, "Tip Top," the home of Mrs. Elwyn (Rubye) Patch. 
The conference tour is followed by two days of workshops and presentations at Austin Peay State University's Morgan University Center, as well as a banquet at the Clarksville Country Club on Friday, July 11, with the authors and keynote speaker John Seigenthaler, Sr.
The complete conference schedule and registration forms can be found online at www.artsandheritage.us/writers.  Teachers and students in the Clarksville/Montgomery County School System can attend the Friday and Saturday conference presentations for the deeply discounted rate of $50.  Contact Patricia Winn, Conference Chairman, at or 931.645.2317, with any questions.