Topic: John Seigenthaler Sr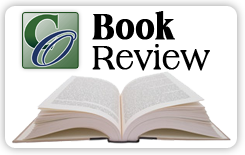 Clarksville, TN – West End by Crockett White, the pseudonym of Jim Squires, is described as "a novel of envy, revenge and dirty money." According to Squires, a Pulitzer Prize winning journalist, the book relates events that happened to Nashville attorney and entrepreneur Frank Woods, civil rights attorney George Barrett, attorney Cecil Branstetter, civil rights activist and editor of The Nashville Tennessean John Seigenthaler, and John Jay Hooker, former Democratic nominee for Tennessee governor in 1970 and 1998 and a longtime attorney and interesting character in Tennessee politics.
«Read the rest of this article»
The conference banquet dinner featured John Seigenthaler Sr. as keynote speaker. Panel presentations on Day Two prove diverse and expansive in scope.
The 24th annual Ohio Valley History Conference continued on a high note with the banquet dinner on Friday night, October 30th. The keynote address was given by John Seigenthaler Sr. in the Morgan University Center Ballroom. Seigenthaler shared his remembrances of Bobby Kennedy and the Kennedy Presidential era in his address, "Conversations with Bobby Forty Years Later."
Among his many remembrances, he recounted the young attorney general's zeal in pursuing union corruption and the tumultuous tension of the Civil Rights struggles, particularly in Alabama and Mississippi; the Selma Bus Boycott, and the lead-up to the March on Washington. When U.S. Attorney General Robert Kennedy agreed to speak at the Law School of the University of Georgia, following their confrontational desegregation battle the year before, the university administration did not want him to meet with either of the two Black students that had been admitted in its desegregation battle. However Bobby did precisely that and met with Sharlene Hunter Galt. «Read the rest of this article»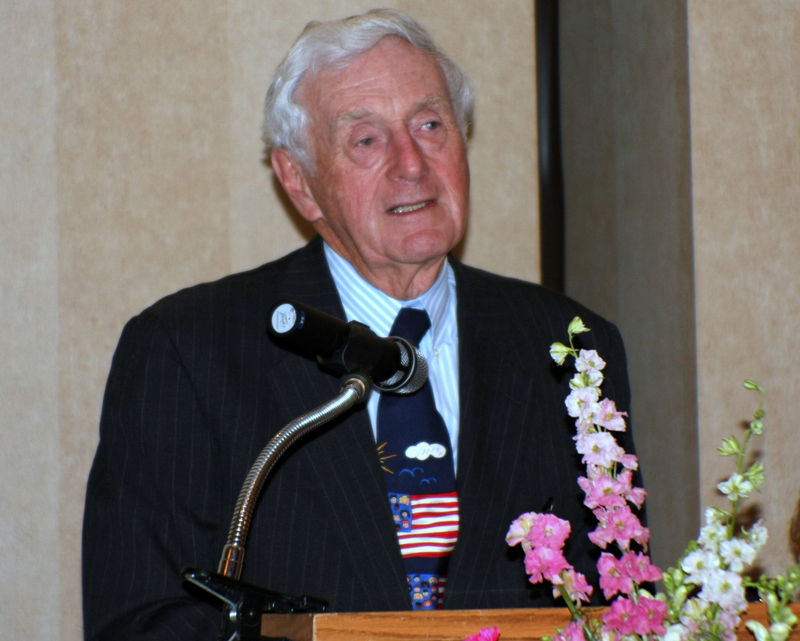 Famed writer, editor, publisher and 1st Amendment advocate encourages audience, "Everyone has at least one story to tell!"

The Clarksville Country Club Dining Room was the host site for this year's Writers Conference Buffet Dinner, which featured John Seigenthal Sr. as their keynote speaker.
In listing his many life achievements, one must acknowledge his 43 years as an award-winning journalist of Nashville's The Tennessean being editor, publisher and CEO; his tenure as president of the American Society of Newspaper Editors; serving as the founding editorial director of USA Today; and being an administrative assistant to Attorney General Robert F. Kennedy and chief negotiator with the governor of Alabama during the Freedom Rides. In 1991, he founded the First Amendment Center at Vanderbilt University, whose mission is creating national discussion, dialogue and debate about First Amendment rights and values. Seigenthaler is also the author of the 2004 biography of American President James K. Polk. He currently hosts a weekly book-review program, "A Word on Words" on Nashville public television station WNPT. «Read the rest of this article»
Journalist and author John Seigenthaler will be a featured speaker at the 4th annual Clarksville Writer's Conference to be held July 10-12 at Austin Peay State University. Seigenthaler is the current host of WNPT's book-review program "Word on Words".
Joining Seigenthaler will be Young Adult author Tracy Barrett (Anna of Byzantium), author/editor Sonny Brewer (The Poet of Tolstoy Park, Stories from the Blue Moon Cafe: An Anthology of Southern Writers), poet/editor Leigh Anne Couch (Houses Fly Away, The Sewanee Review), poet Blas Falconer (The Perfect Hour, A Question of Gravity and Light), fiction and nonfiction author Joe Formichella (Murder Creek: The "Unfortunate Incident" of Annie Jean Barnes), and novelist Suzanne Hudson (In a Temple of Trees, In the Dark of the Moon). «Read the rest of this article»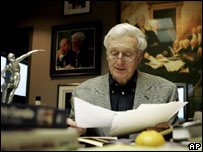 The Arts & Heritage Development Council of Clarksville, TN, is holding its 4th Annual Clarksville Writers' Conference July 10-12 at the Morgan University Center at Austin Peay State University.
Writers and readers are encouraged to attend this three-day event which addresses a wide variety of literature, including historical fiction, journalism, poetry, biography, short stories, storytelling, writing for young adults and children, fiction and nonfiction.
Conference holders are honored to have as this year's keynote speaker John Seigenthaler, Sr. (at left), renowned journalist, editor, publisher, political figure and current host of WNPT's book-review program "Word on Words."The conference banquet, held on the evening of July 11 at the Clarksville Country Club, will feature Seigenthaler and include a "Meet the Authors" reception and book signing. «Read the rest of this article»